In a one of a kind event for the awareness of breast cancer, the Pink Carnival was held recently at the Phoenix Market City mall, Mumbai to kick start the countdown for Pinkathon 2012 scheduled for 16th December 2012.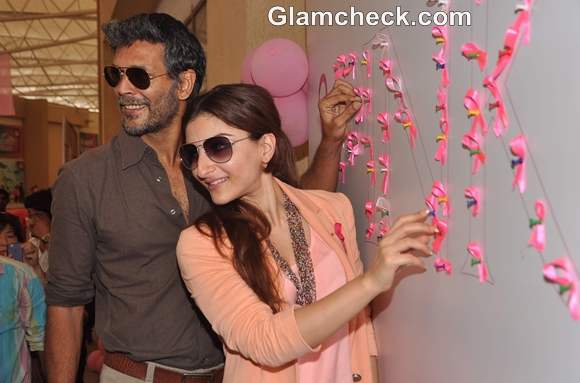 Soha Ali Khan at the Pinkathon 2012 event
An initiative by Milind Soman, a keen runner himself, and partner Reema Sanghavi, this 10km run is titled Pinkathon – 'Run to Lead'. At the event the charming Soha Ali Khan voiced her support and told the media that this is a big issue for her and she believes it can be prevented easily with awareness. In the same light, she also donated a sum of Rs. 1 lakh towards the Women's Cancer Initiative.
Milind Soman too urged all women to register and participate in this Mumbai event.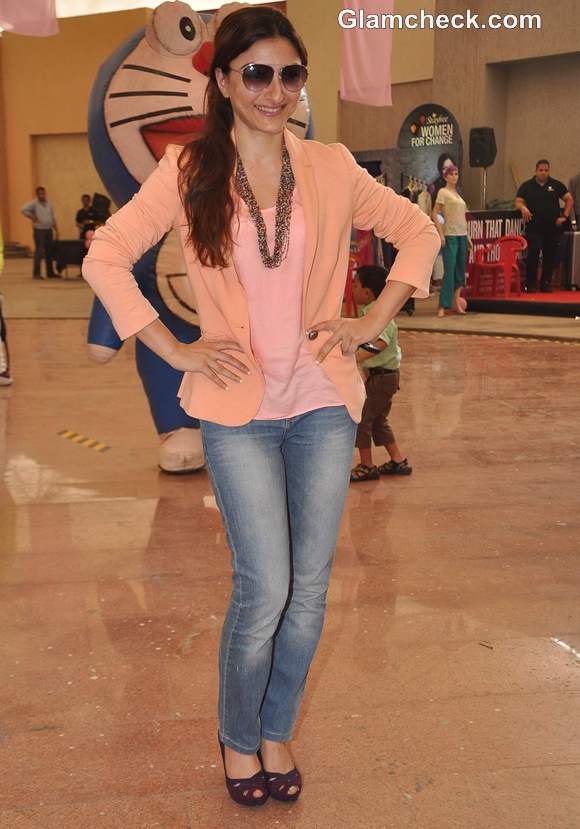 Soha Ali Khan in Coral Candy colors at the Pinkathon 2012 event
While Soman looked suave in earthy tones and stubble, Soha played her pretty card. The 'What not to wear India' star can definitely giving a tip or two on styling now, with her current status.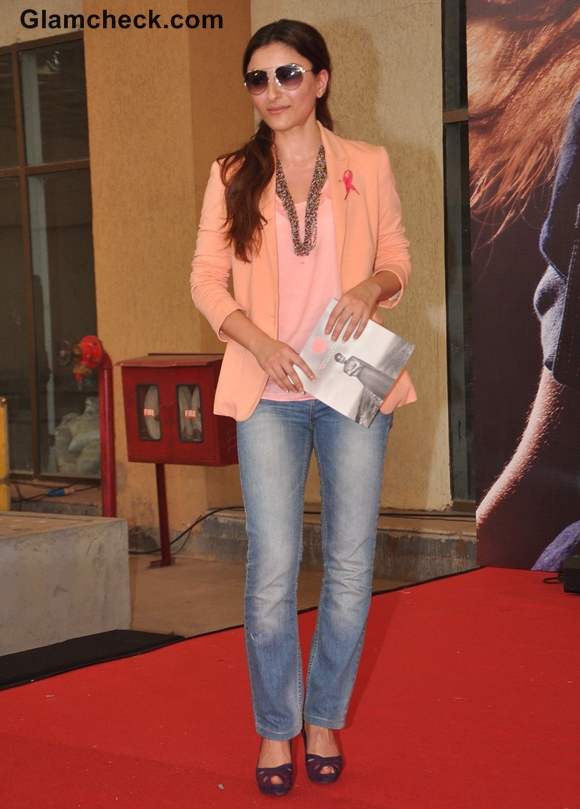 Soha Ali Khan style at the Pinkathon 2012 event
She chose candy colors translating into a tailored peach blazer and pink blouse. Teamed up with a pair of washed denims this look is a great example of casual chic. Her beaded necklace and ombre tinted sunglasses completed the look well. The pair of violet heels surprisingly worked well and helped her shake a leg in style at the stage with the dance performers.
IANS