The star cast of Talaash were all present to celebrate the success of their movie at J.W. Marriot at Juhu in Mumbai along with Javed Akhtar and Shabana Azmi.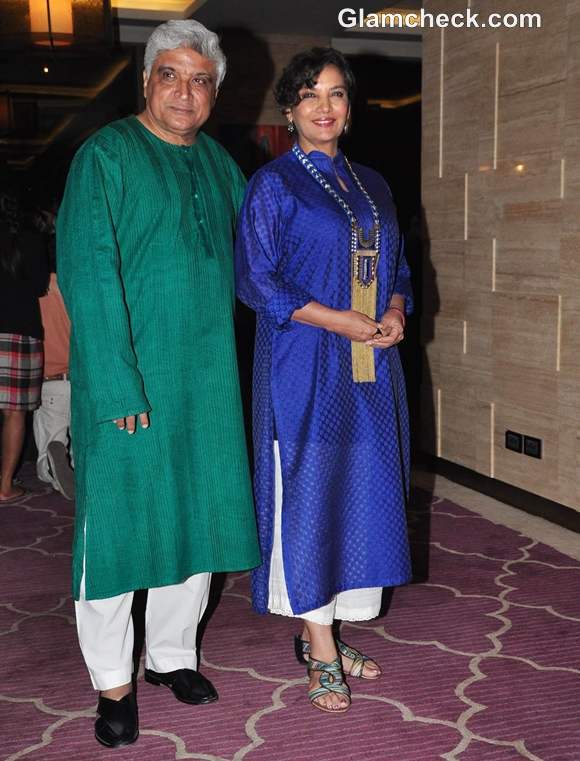 Javed Akhtar and Shabana Azmi At The Success Party Of Talaash
Lyricist and writer Javed Akhtar attended the success party of Talaash with wife and actor Shabana Azmi. Javed Akhtar was seen wearing his usual Kurta look to the event. Shabana wore a bright violet hued, maxi-kurta with a bottom that appeared to be a skirt/pyjama. She paired her outfit with spiralled-strapped flats and a statement and a ring.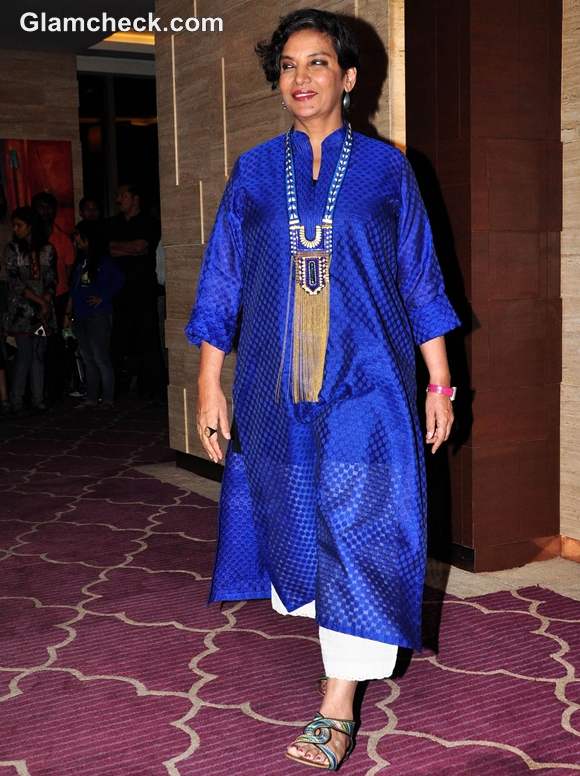 Shabana Azmi At The Success Party Of Talaash
The talented actress has always dressed impeccably in traditional ensembles. This time she wore a kurta which hung between a maxi kurta and an over-sized one. The statement neckpiece is actually stitched to the kurta itself. It held our focus and didn't let it stagger. The kurta looked beautiful on her.
Hair & Makeup
The lady wore natural look all throughout, a dark kohl-rimmed eyes and bold red lips designed her make-up. Her short hair always makes her stand out in the crowd.
Indian Photo Agency