December 16th was the night of the Big Star Entertainment Awards. The awards are in viewer's choice format and encompass all facets of entertainment from movies, television to sports and even theatre. That is the reason that we saw Bollywood biggies like Kareena Kapoor and sports biggies like Sania Mirza on the same red carpet, which was a sight to relish.
And when there is a red carpet, there are good and bad fashion choices too all in the discerning eye of the media and the public. While for International celebs red carpet leaves the choice of gowns, dresses and sometimes le smoking, the Indian red carpet is also adorned with beautiful saris and anarkali suits too.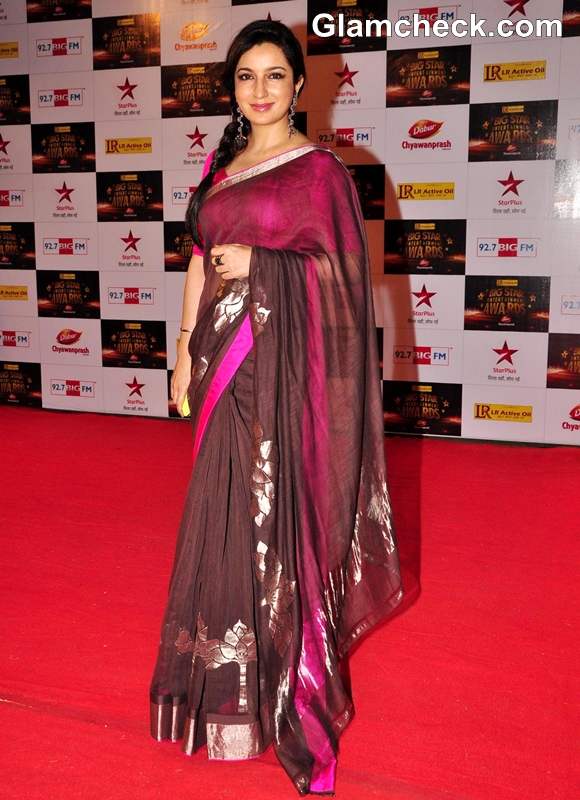 Tisca Chopra at BIG Star Entertainment Awards 2012
Tisca Chopra, a national award winner went the traditional way and surprised us pleasantly. She chose to wear an brown sari by Raw Mango. The sari had gold and deep pink borders as well as lotus motifs in gold. She rightly chose a deep pink blouse to match, which lifted up the otherwise earthy sari to a fashionable stature.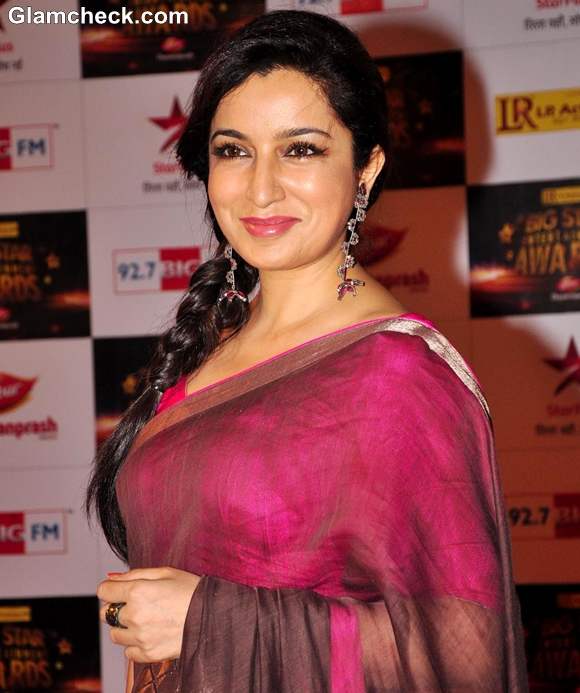 Tisca Chopra 
Braids are a big trend on runway and real way alike and we have had tutorials here about them too. Tisca showed everyone just how elegant a side braid can look with a sari! Her twinkling eyes, pink lips and unique pair of statement earrings just added
Indian Photo Agency