As the award season is kicks off, the audience and the performers alike anticipate the 58th annual Filmfare awards, officially sponsored by Idea. These awards not only account for the opinion of a committee of experts but also the public, who actually serves as an audience to the massive Movie industry.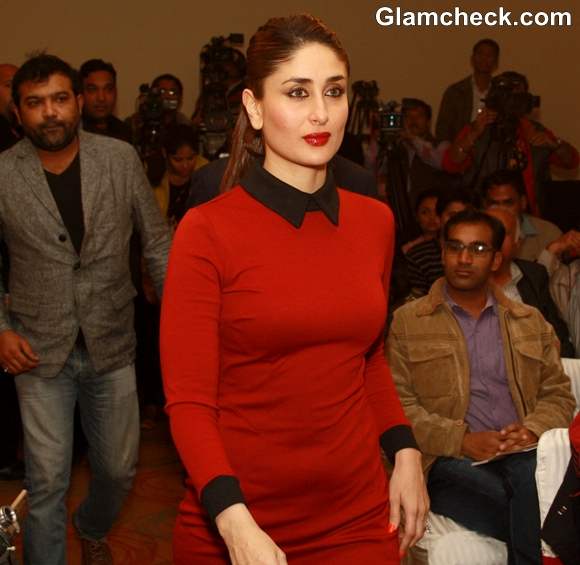 Kareena Kapoor at 58th annual Filmfare awards press meet in ASOS Red Dress
A press conference was organized for the same in New Delhi on 18th December 2012. The recently married Kareena Kapoor made a very chic appearance during the meet.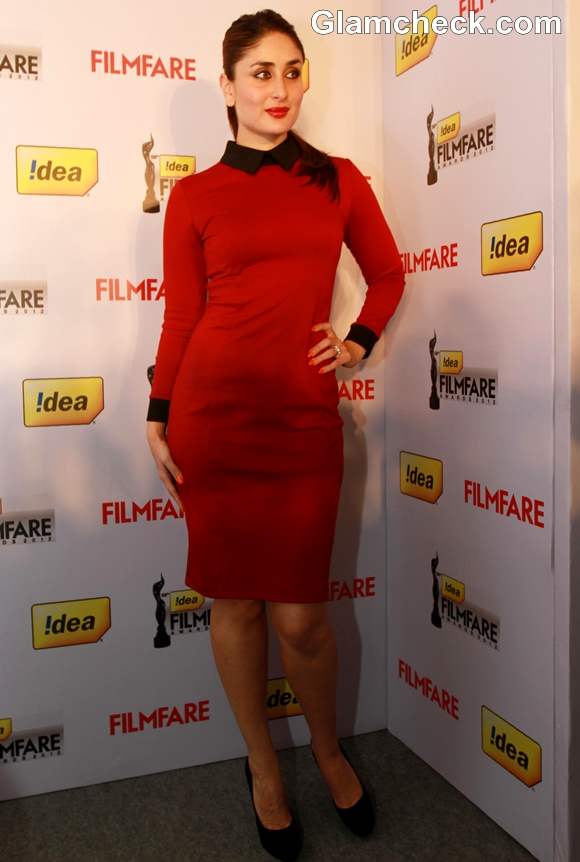 Kareena Kapoor in ASOS Red Dress at 58th annual Filmfare awards press meet
Bebo wore a red pencil dress accentuating her curves. The dress was by the popular online retailer ASOS.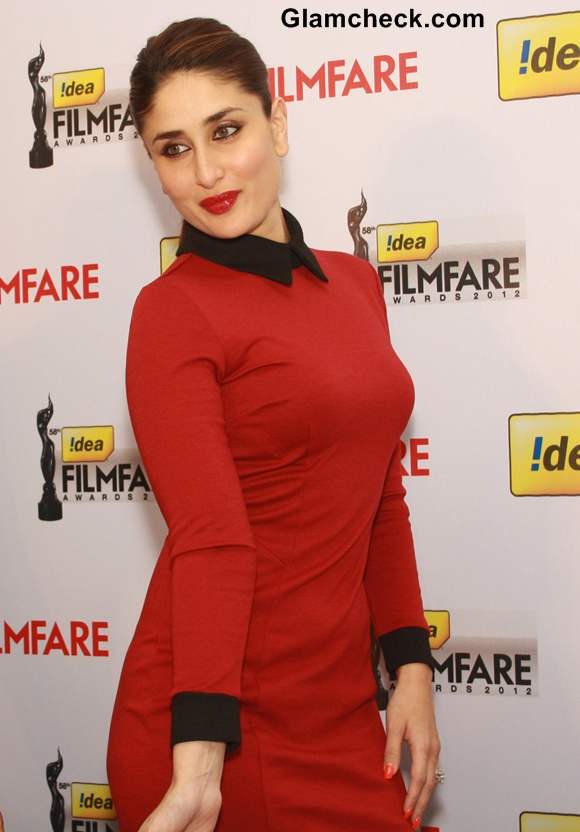 Kareena Kapoor in Red Dress
The detailing lied in the contrast collars and cuffs in black.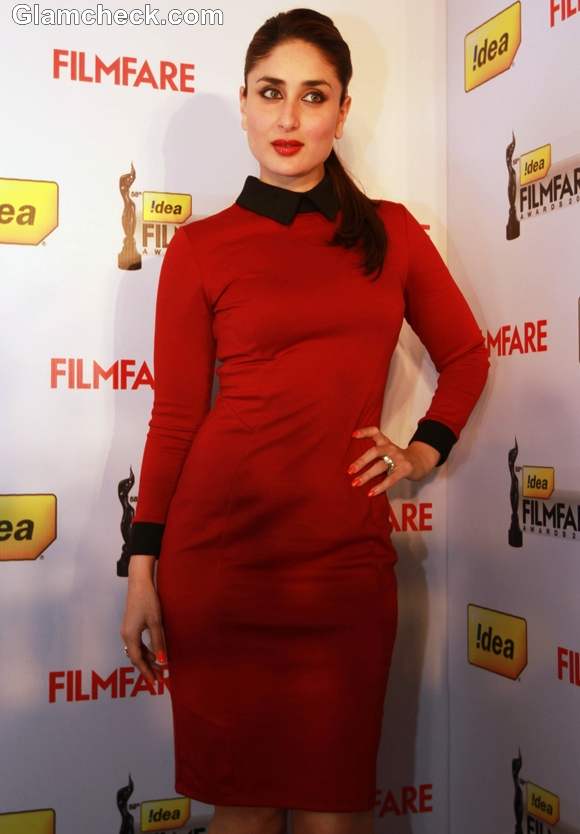 Kareena Kapoor ASOS Red Dress 
She paired this dress up with suede black pumps and gave a miss to any other accessories.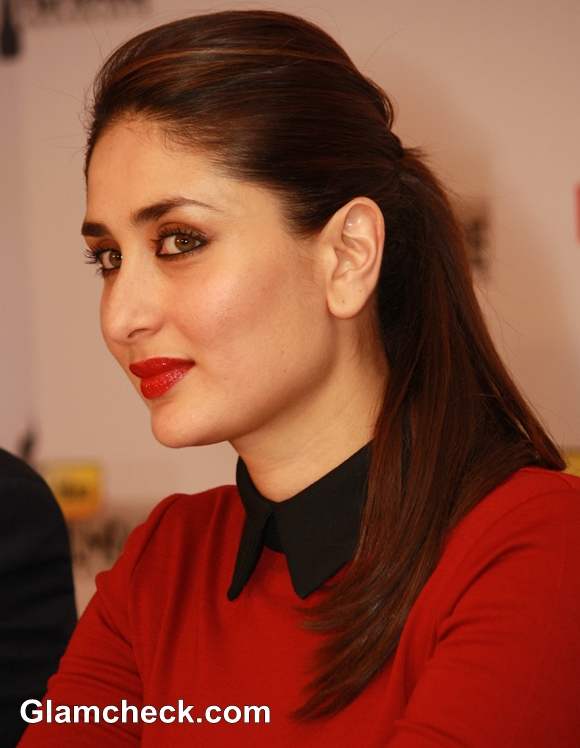 Kareena Kapoor glamorous makeup
But the lips were a bold red, eyes defined with kohl and mascara.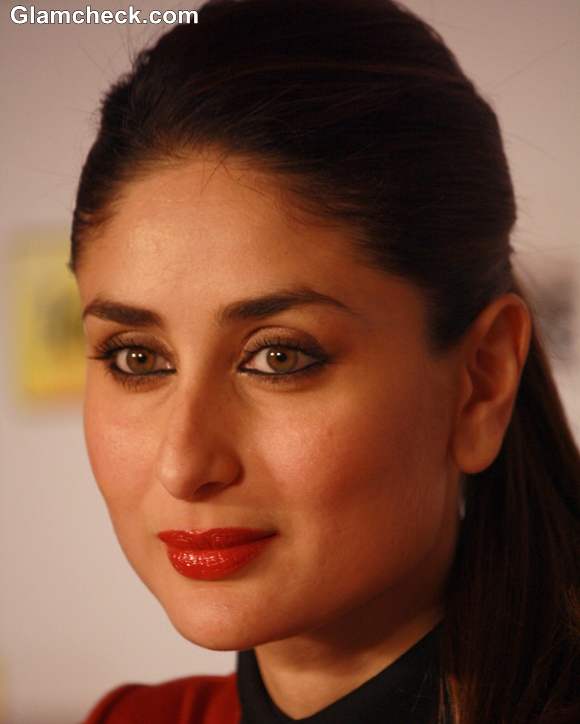 Kareena Kapoor
Her shiny hair were smoothly tied in a pony tail and her nails were painted a tomato red. With her unique tasteful styling she managed to pull off yet another classic look with elan.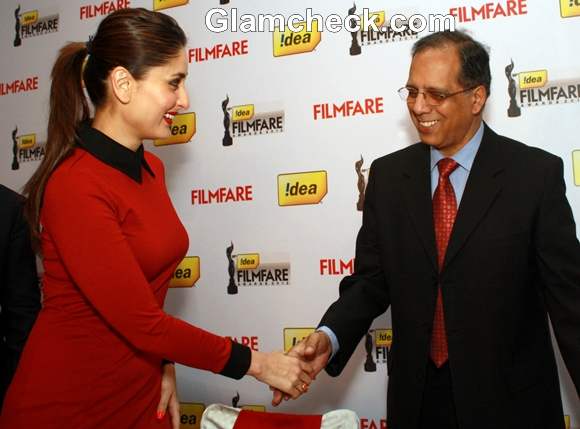 Kareena Kapoor at 58th annual Filmfare awards press meet
The awards are scheduled to take place on 27th January 2013 at the Yash Raj Studios in Mumbai. They can be seen live on their website while will be broadcasted on television by Sony Entertainment in February.
Kareena Kapoor at 58th  filmfare awards
The nominations are most likely to be announced early in January.
Indian Photo Agency, IANS