If it's not television you are watching or internet you are surfing, you are most likely be tuned in to a radio. That said, it is definitely a very important media platform in India and yet untouched by celebrities (though that is not to say that the RJs have not become household name celebs)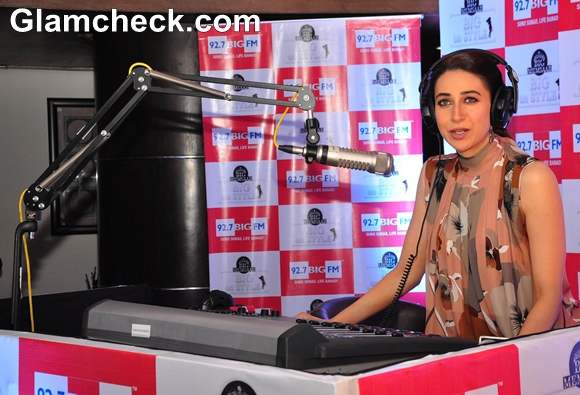 Karisma Kapoor hosts a new Radio show
But all that is about to change as Karishma Kapoor is making her way through air waves and into the hearts of Indian radio listeners with an afternoon show at 92.7 BIG FM. The show is called BIG Memsaab and Karishma's segment is named BIG on Style.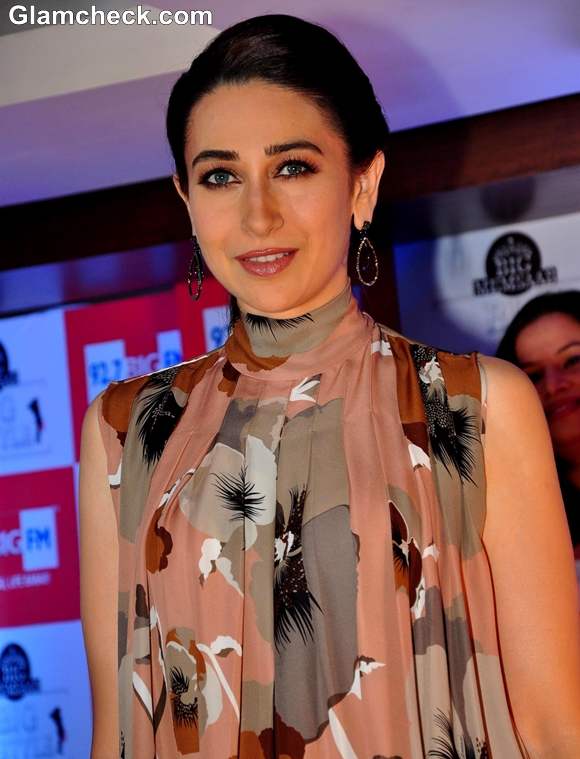 Karisma Kapoor radio show BIG FM
In a first, the charismatic and stylish Karisma will talk about styling tips, fashion and trends. Tune in to be filled in with helpful tricks on dressing right according to your body type, personal grooming and beauty.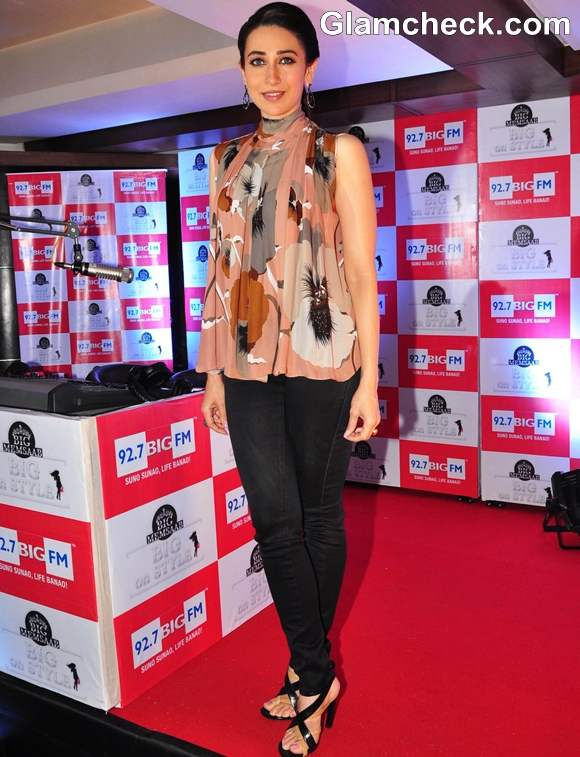 karisma kapoor show BIG Memsaab at 92.7 BIG FM
The celebrated Bollywood actor who has had a fulfilling career in films and also has tried television and has her own portal, says she is excited about this new platform.
On December 18th in Mumbai, she chose to be dressed in a pleated peach Gucci Pre-fall 2012 blouse with floral motifs and a turtle neck. She paired this with dark denim and pulled back her hair in a sleek ponytail.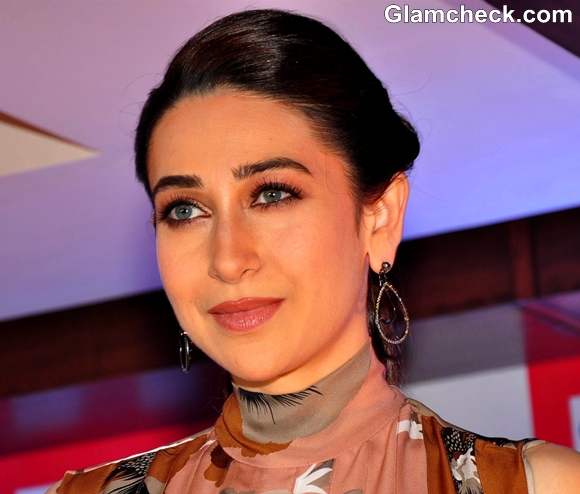 Karisma Kapoor
Perfectly lengthened lashes and a natural eyebrow look truly brings out her eyes. She also wore a pair of drop shaped earrings that completed the look of this style diva.
Indian Photo Agency