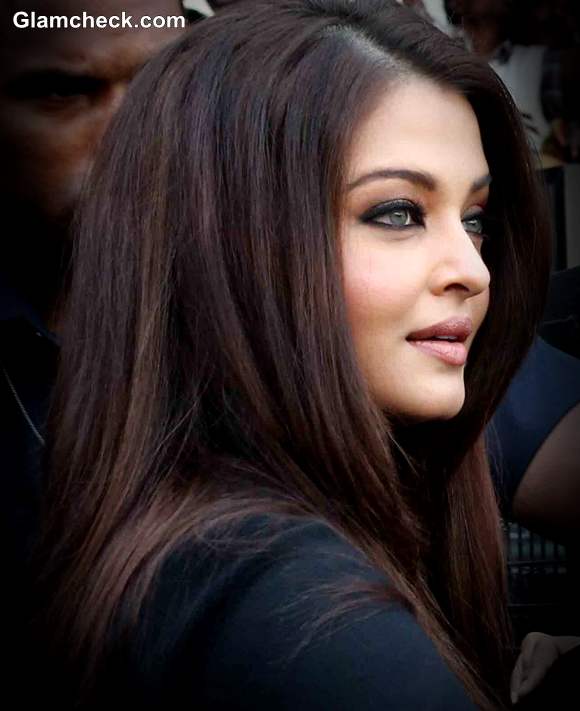 Aishwarya Rai
Elegance is an attitude; Aishwarya Rai proved Longines' essence just right at the inauguration of their new boutique at Jubilee Hill, Hyderabad on December 19th, 2012. These luxury watchmakers started out in 1832 in a village of Switzerland called Saint I-mier and still remain there.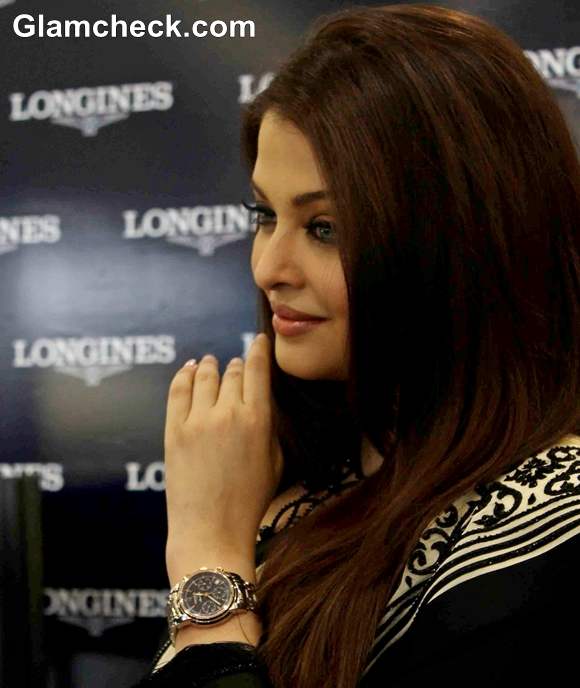 Aishwarya Rai launches Longines Boutique in Hyderabad
Paying a design tribute to their heritage the Saint I-mier collection was launched at the Jubilee Hills boutique. The time pieces were a perfect balance of history and contemporary tastes.
The boutique too reflected the aesthetic values of the brand sleek displays of their watches.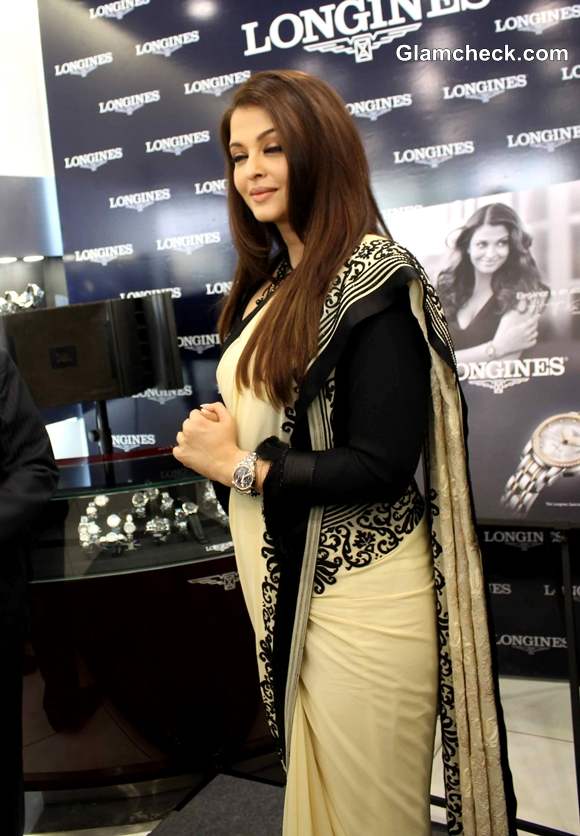 Aishwarya Rai in sari launches Longines Boutique in Hyderabad
The Bollywood actor, elegance ambassador and new mother looked regal in a black and beige sari. Hers was a mesmerizing presence even though she is carrying post-baby weight.
She wore a black blouse which covered all her arms sans the wrist, taking all the attention to her Longines timepiece and her freshly French manicured nails.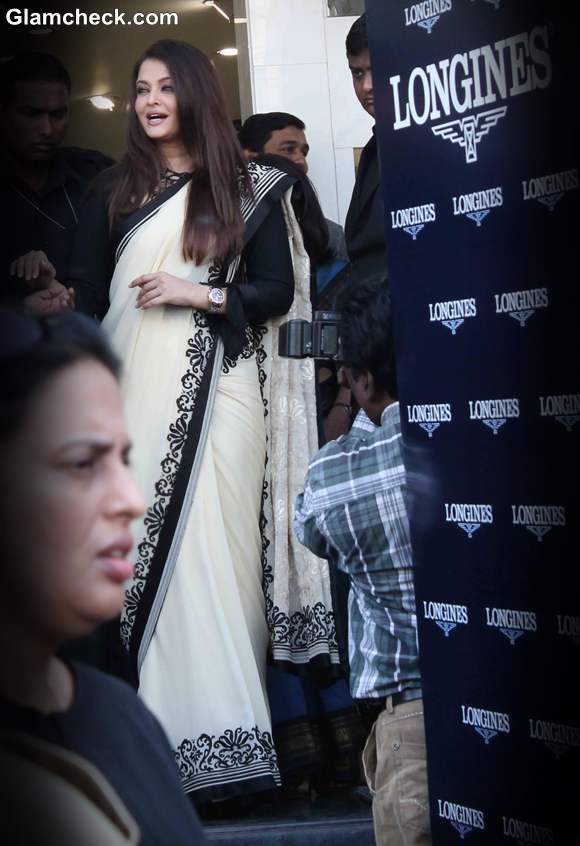 Aishwarya Rai sari at launch of Longines Boutique in Hyderabad
The draped to perfection sari was beige in color with a black border of varied motifs. Also the palla had intricate embroidery in the base color, hinting at the elaborate detailing that goes into any luxury product. She wore along, what looked like a cut-out neckpiece in black.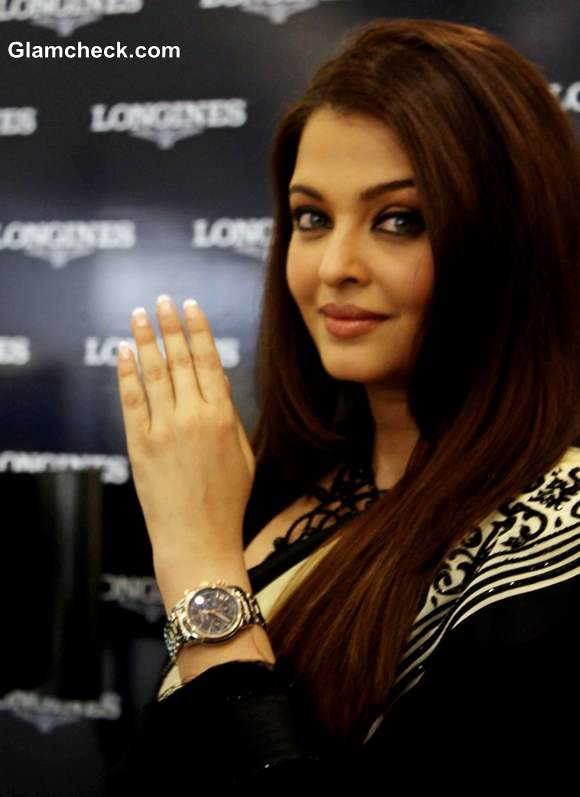 Aishwarya Rai at the launch Of Longines Boutique in Hyderabad
Bold eyes, nude lips, a slight blush for the cheeks and silky straight hair were her mantra for beauty for this appearance.
While speaking of the city at the inauguration, she chose to express her love for Hyderabad's heritage and tradition and termed it as one of her favorite cities.
IANS