Chetan Bhagat has become the most sought-after writers with his second book turning into a movie. His success story is revealed at a soiree in Mumbai with director Abhishek Kapoor releasing the trailor of, 'Kai Po Che', the movie adapted from Bhagat's, 'The 3 Mistakes of My Life'.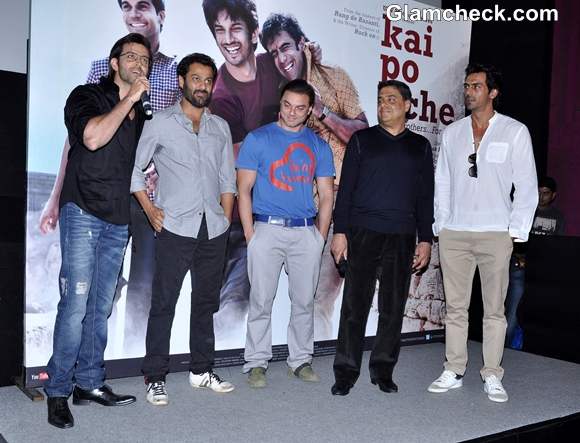 Kai Po Che Trailor launch in Cinemax
The star cast of the film Amit Sadh, Amrita Puri, Sushant Singh Rajput, was present at the launch with director Abhishek Kapoor, author Chetan Bhagat, Hrithik Roshan, Arjun Rampal, producer Ronnie Screwwala and  Sohail Khan also attending the event at Cinemax.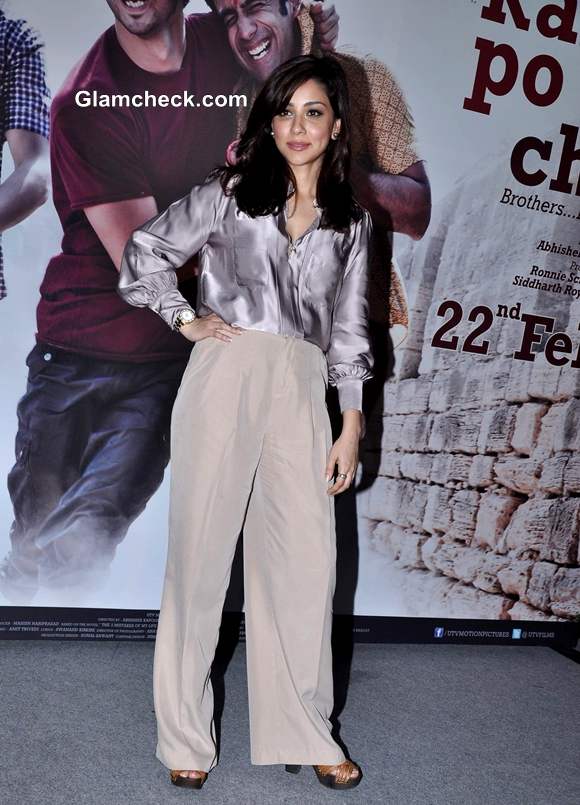 Amrita Puri portrays the character of Vidya and is the female lead in the movie. Sushant Singh Rajput plays Ishaan, Amit Sadh is Omi and Raj Kumar Yadav portrays the character of Govind. It is a story of three best friends along the journey of life.
At the launch, Amrita Puri was seen wearing a pastel aubergine satin shirt paired with beige high-waisted trousers. She accessorised her look with wedges, stud ear-rings and a chunky gold watch. Her make-up was subtle with a hint of pink blush, beautifully lined eyes, and a glossy pink pout.
Arjun Rampal attended the event looking relaxed in a white shirt, beige trousers and white sneakers.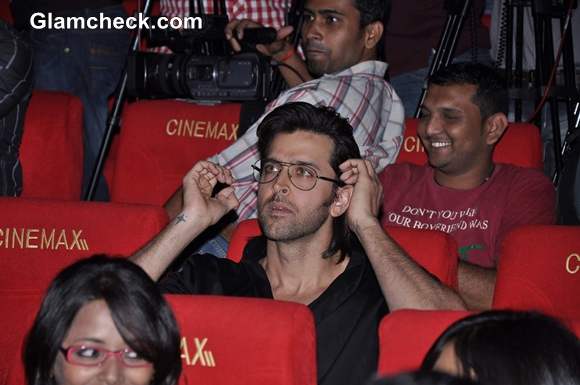 Hrithik Roshan looked cool wearing a black shirt, a pair of torn blue denims and black shoes. We made another observation about our Indian super hero, the glasses looked great on him! The slicked back hair and the Greek God features are heavenly.
'Kai Po Che', is a Gujrati exclamation for victory! As, the characters in the movie are from Ahmedabad, it became evident that the title should relate to the script and should be apt for it. Hence, the title, Kai Po Che was settled upon! The movie is slated to release on the 22nd of February, 2013.
IANS