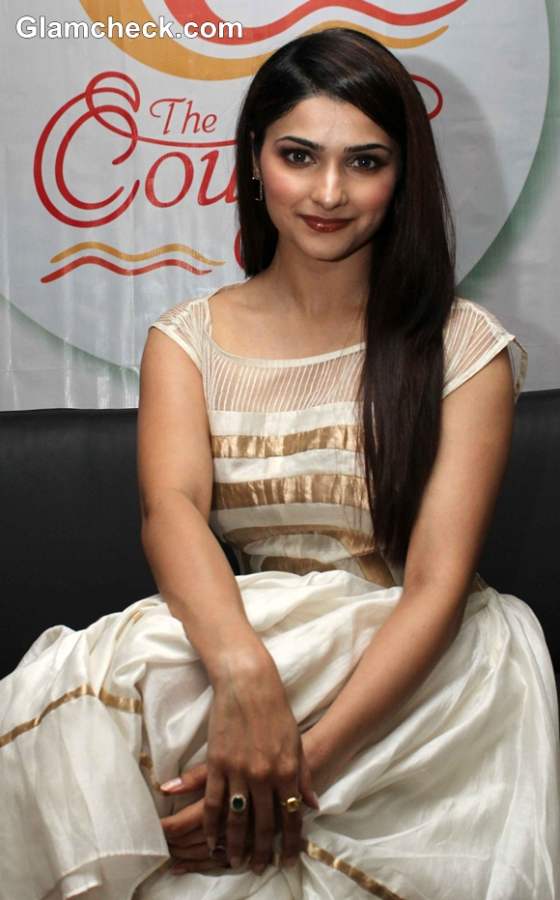 Prachi Desai attended the press meet for Country Club's New Year's Eve celebrations which were held at SRPF Grounds in Andheri, Mumbai.
Style Identity
Pristine Beauty
She Wore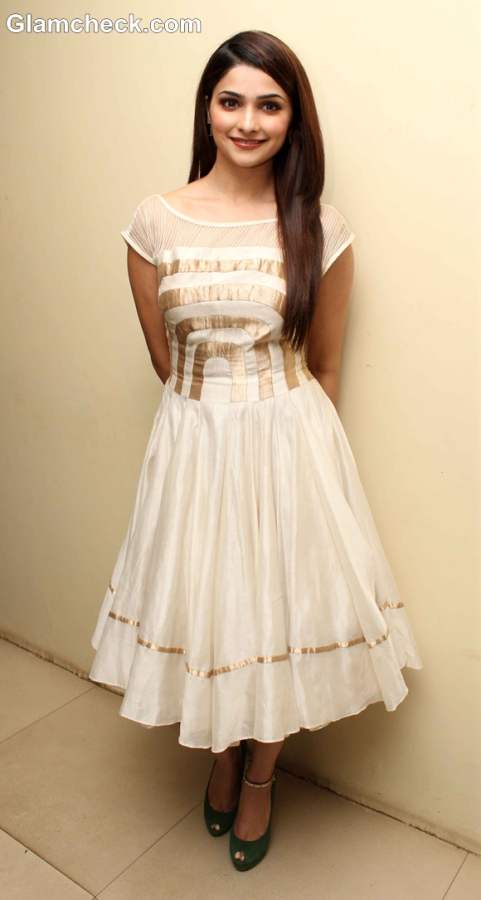 Prachi Desai In Rahul Mishra At A Press Meet For Country Clubs New Years Eve Event
The actress wore a pristine white Rahul Mishra dress with gold detailing for the event. The boat-neck dress had a sheer sleeve and a panel of the same sheer fabric till the start of the bust. Gold panelling was done on the bust till the waist. The frothy white flared dress was paired with a pair of green peep-toes and a silver anklet. A pair of black stud earrings completed her look.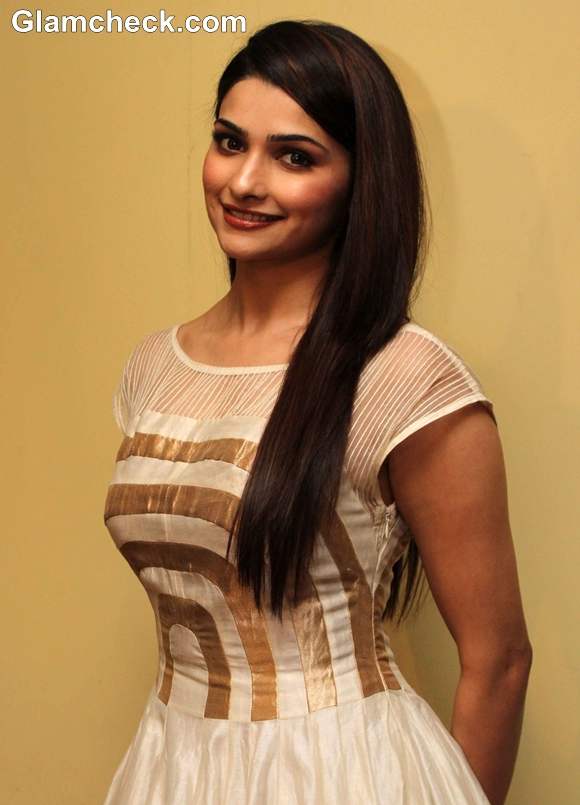 Color contrast accessories are the order of the day, it seems, with many celebs opting for contrast colored shoes with their ensembles.
Hair & Makeup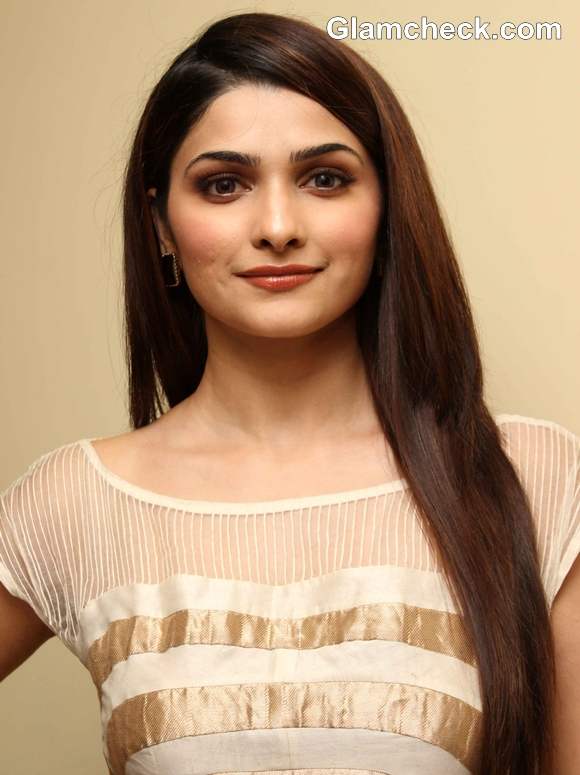 Prachi Desai at Country Clubs New Years Eve Event
A hair that was moussed and styled to perfection was that of Prachi at the press meet. Her thick strands of hair were side-parted; a panel of strands were swept to one side of her shoulder. Beautifully lined eyes, velvet eye-shadow, metallic rust-lip colour and a peach blush added beauty to her face.
Get the Look
The lady was gorgeous in white and you would know how to get the look in a few simple steps.
Buy a frothy white dress with gold panelling on it. You can go for a shorter length if you want so
Look out for a neckline that flatters your face and neck. A short neck would require a boat-neck or a V-neck. A longer neck can wear covered neck-lines like Chinese collars and so on
Pair it with gold earrings, studs should be perfect
Wear velvet white or crimson peep-toes with this look
Keep the hair neat by doing a good blow-dry and finishing it off with a leave-in mousse
Straighten your hair if you have wavy locks for this look
Do not forget to apply a heat-protection serum before the straightening
Apply a concealer and foundation for that flawless complexion
Smoky eyes will work well with this look. Top it up with a peach blush and natural glossy lips
IANS