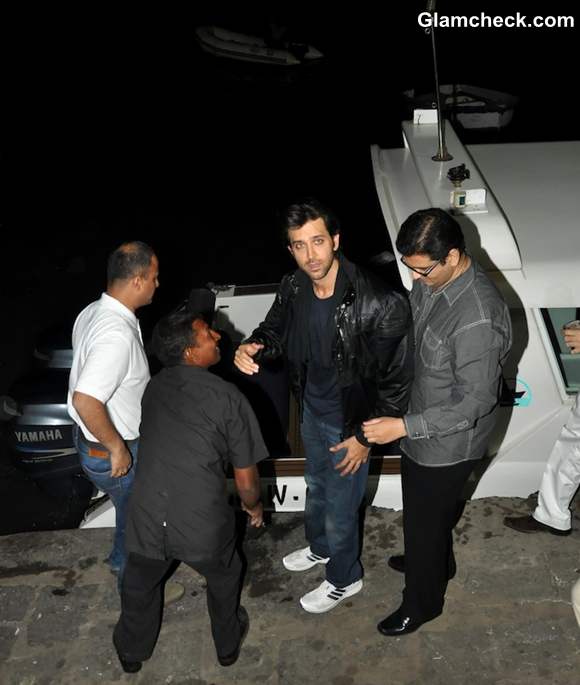 Hrithik Roshan Celebrates His Birthday On A Luxury Yacht
A mega birthday bash was arranged for the super star of Bollywood, the original super-hero of Indian cinema, Hrithik Roshan in a luxury yacht. The star celebrated his birthday at midnight today!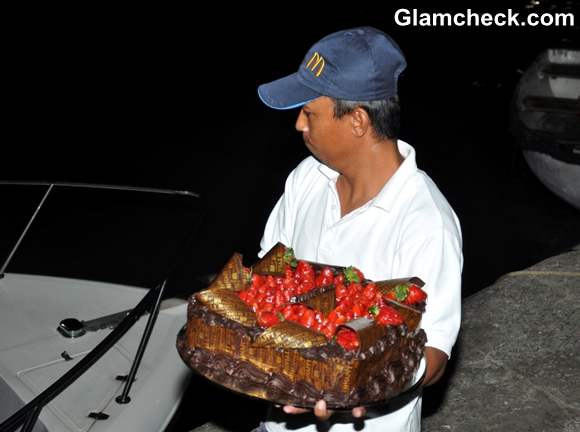 Hrithik Roshan Birthday cake On A Yacht
The elaborate chocolate birthday cake was sprinkled with strawberries and looked absolutely delicious! The birthday boy came to his party wearing blue denims, tee, a black jacket paired with a black stole around his neck. Totally casual and not to forget the cap on his head! Girls could go drooling over his biceps, his Grecian looks and his casual cool style!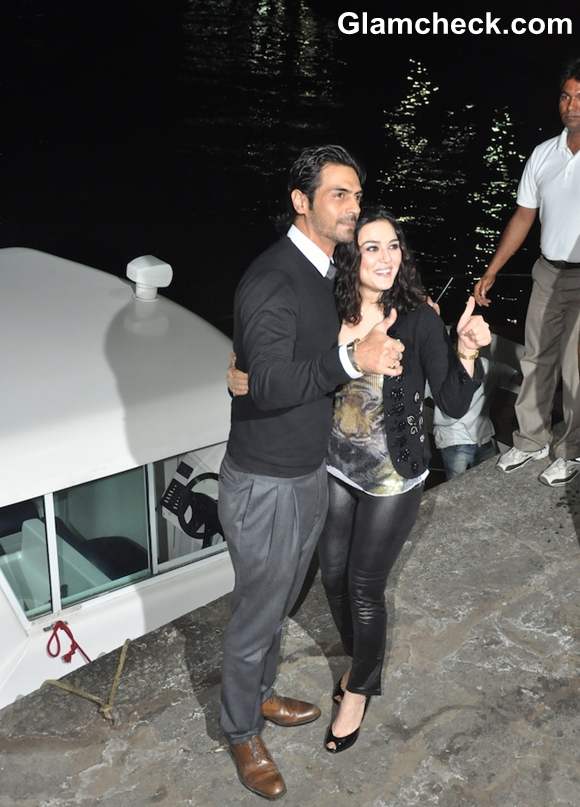 Bolly actors like Preity Zinta, Arjun Rampal, Karan Johar, Sanjay Kapoor, Sonali Bendre, Chunky Pandey, Farah Khan, Gauri Khan and a host of other celebrities and friends attended the bash.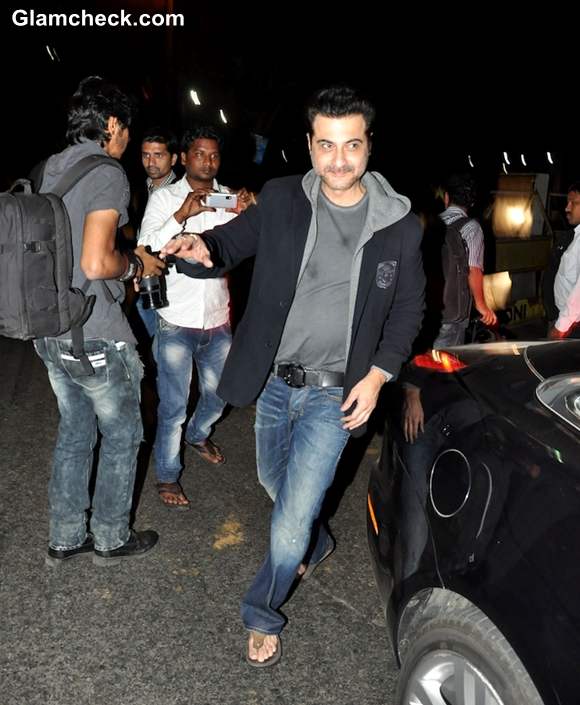 Sanjay Kapoor at Hrithik Roshan Birthday  On Yacht
Preity was seen wearing a grey top paired with denims and a black cardigan with black wedges. Arjun Rampal looked wore formal grey trousers, a black cardigan and a white shirt while travelling on a speed boat. His wife Mehr also joined him at the venue looking stylish in all-black.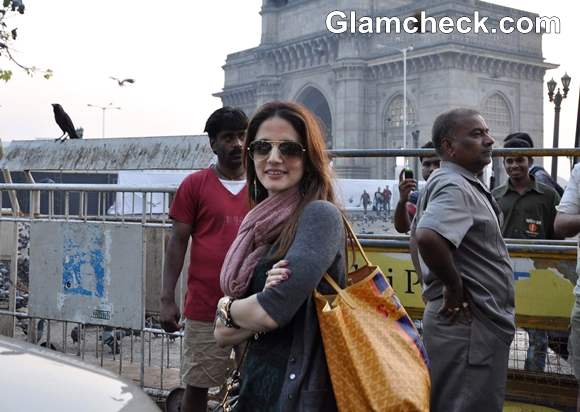 Suzzane Khan at Hrithik Roshan Birthday  On Yacht
Suzzane was seen in a green tunic and denims with gladiator sandals at the pick-up venue.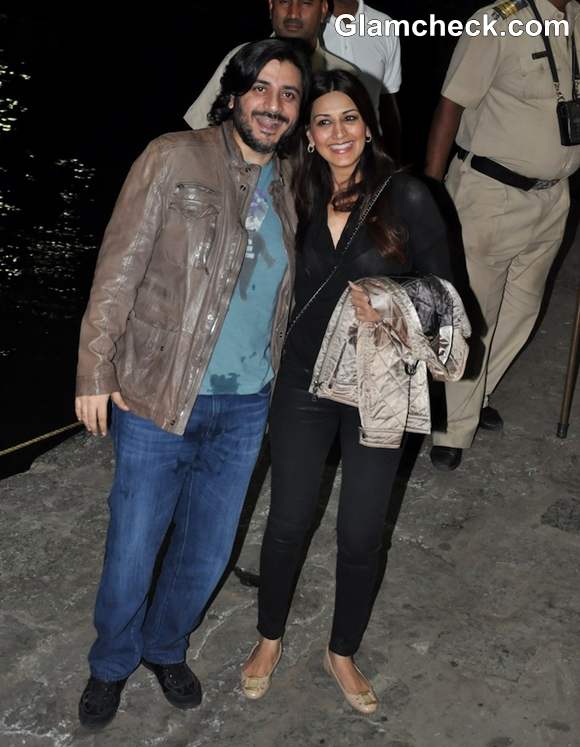 Sonali Bendre & Goldie Bhel at Hrithik Roshan Birthday  On Yacht
The celebrities were picked up by speed boats and taken to the luxury yacht where the party began. Hrithik Roshan turned 39 this year and was invited to his bash by his wife Suzzane Roshan. Gauri Khan looked smart in black leather trousers, boots and blazer. She tied her hair in a neat chignon, the whole look was blended beautifully and we could get the party vibe!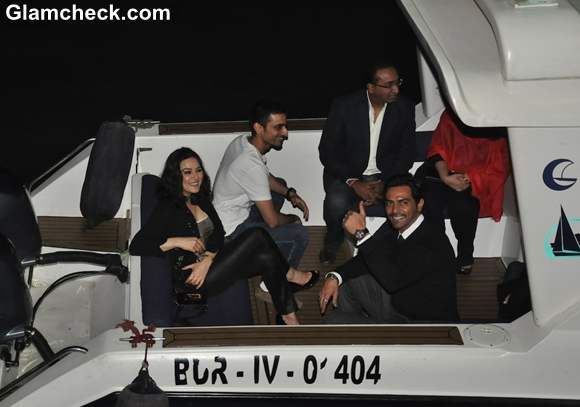 Hrithik Roshan Birthday celebration On Yacht
We wish Hrithik Roshan a very Happy Birthday and send our best wishes for all his upcoming ventures this year and all the years to come! May his life be filled with joy and health.
IANS