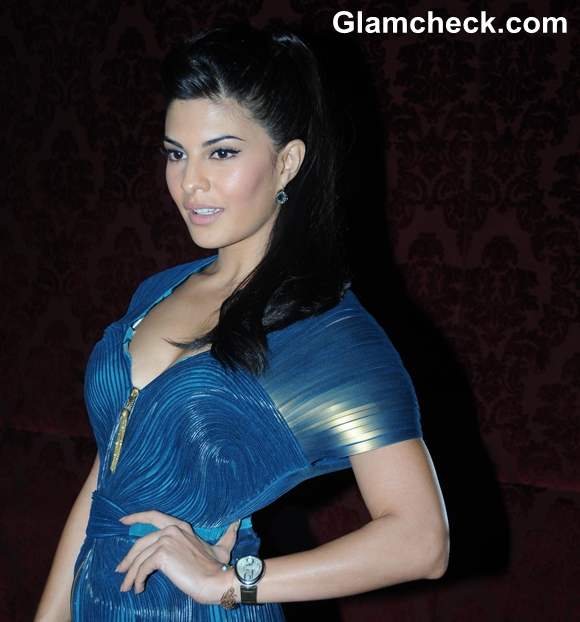 Jacqueline Fernandez electrified the onlookers at Royalty Pub n Bandra, Mumbai when she attended the launch of Mexican beer brand SOL in India with its MD Anuj Khushwah.
Style Identity
Lady Dyna-mic
She Wore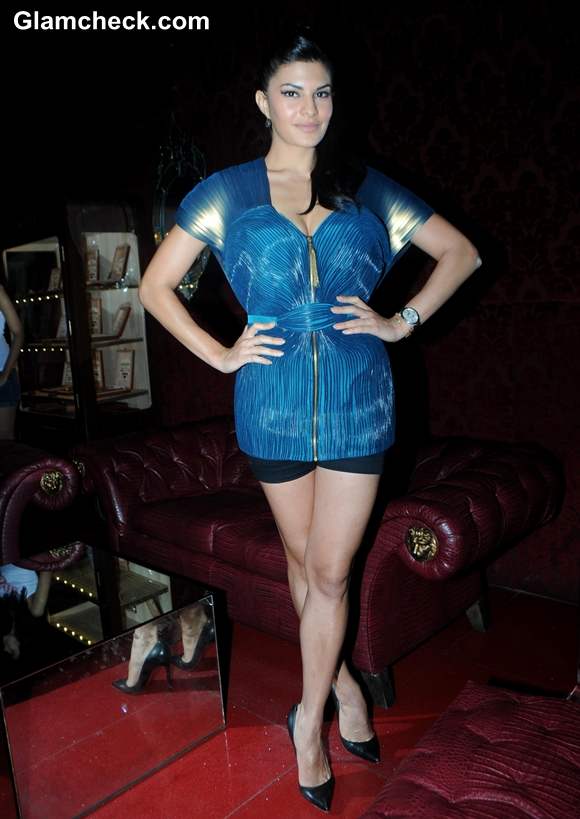 Jacqueline Fernandez at SOL Beer Launch At Royalty Pub, Bandra
Jacqueline looked compelling in an electric blue tunic, probably Amit Aggarwal which had blue wire detailing all along the ensemble. The tunic sported a long golden zipper with gold fringes amalgamated with lurex detailing on the sleeves and an obi-inspired belt.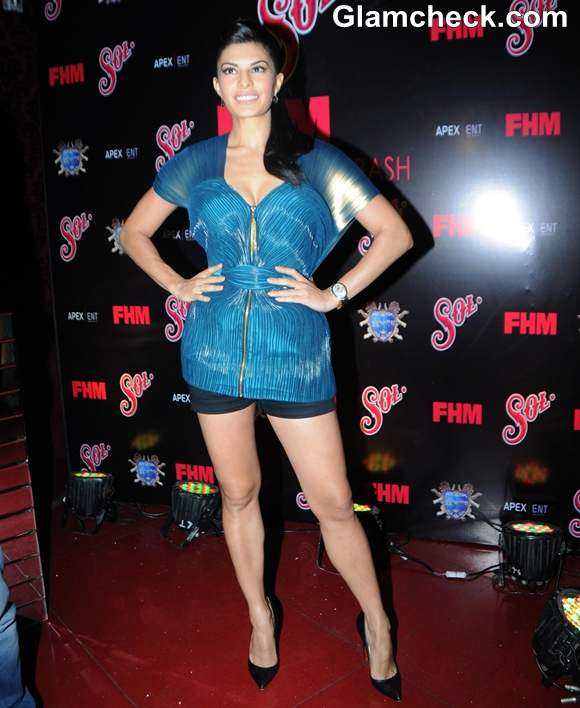 Jacqueline Fernandez 2013
She teamed the tunic with a pair of black hot pants. A big round-dial watch, clear nails and black pointy heels held the look together for the model-turned-actress.
Hair & Makeup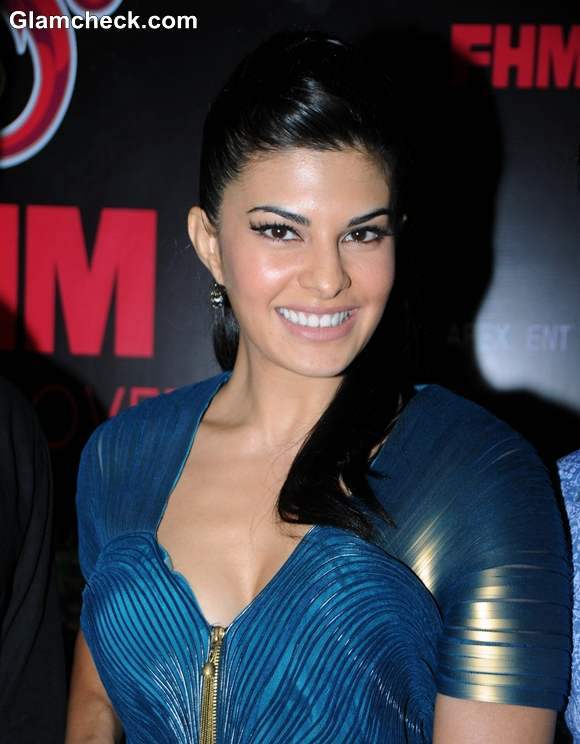 Jacqueline Fernandez 2013 pictures
The lady flaunted her dynamic outfit with a dazzling face and enigmatic eyes. For the most part, the make-up was glossy with a neutral pink pout and highlighted cheek bones.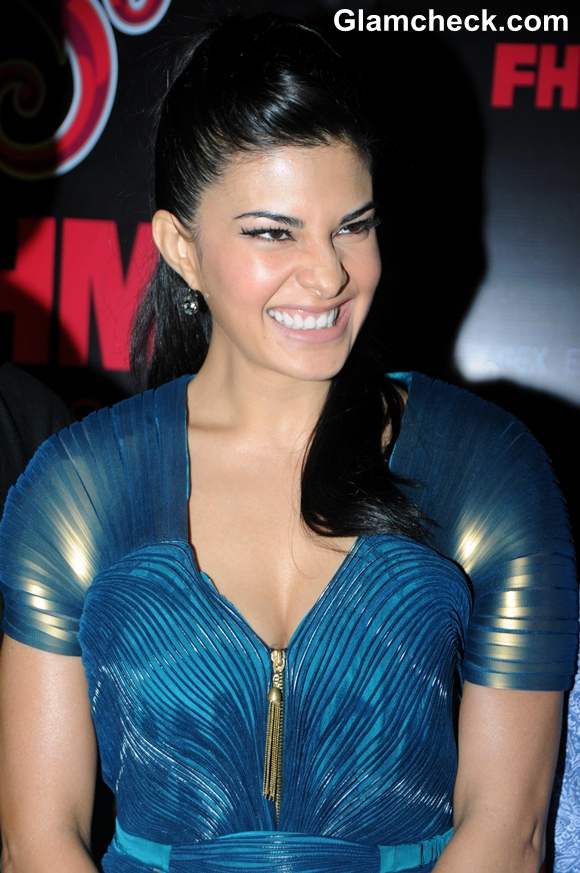 Jacqueline Fernandez 2013 At SOL Beer Launch At Royalty Pub, Bandra
The flush of pink on the apple of her cheeks and the pink lip color formed parts of her make-up essentials. But the highlighting aspect of her face was those dark eyes that were line artistically with a thick, black liner and coats of mascara with neatly etched eye-brows forming the borders to those shapely parts of vision.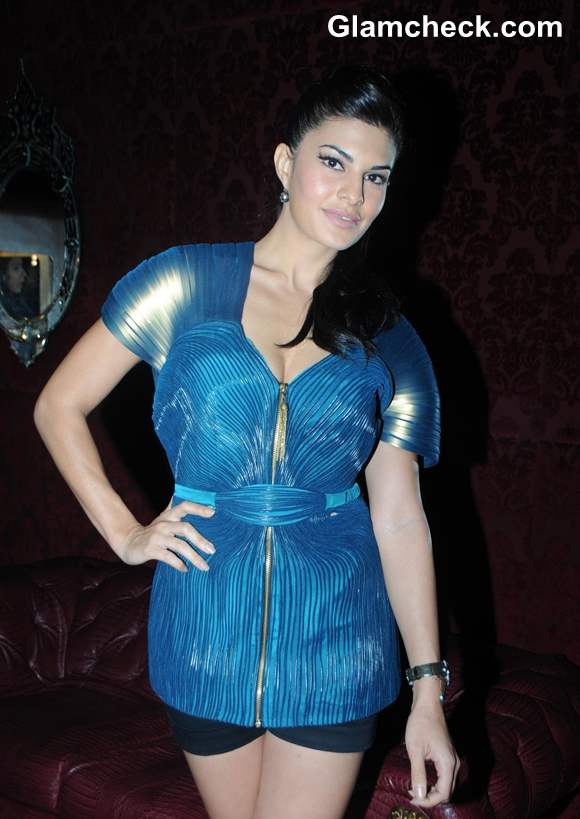 Jacqueline Fernandez 2013
Jacqueline looked sensational in the party look that she sported at the event. The event was sponsored by FHM Men's Lifestyle magazine in Mumbai.
IANS