Nokia has finally unveiled its Next Gen Lumia Devices in India more than three months after they became available for sale in the US. There are three new smart phones in this range – the Lumia 920, 820 and 620. If you prefer a larger screen, go with the Lumia 920 priced at Rs. 38,199. For something just a little more compact, the Lumia 820 (Rs. 27559) is the way to go. The Lumia 620 will be out later this year.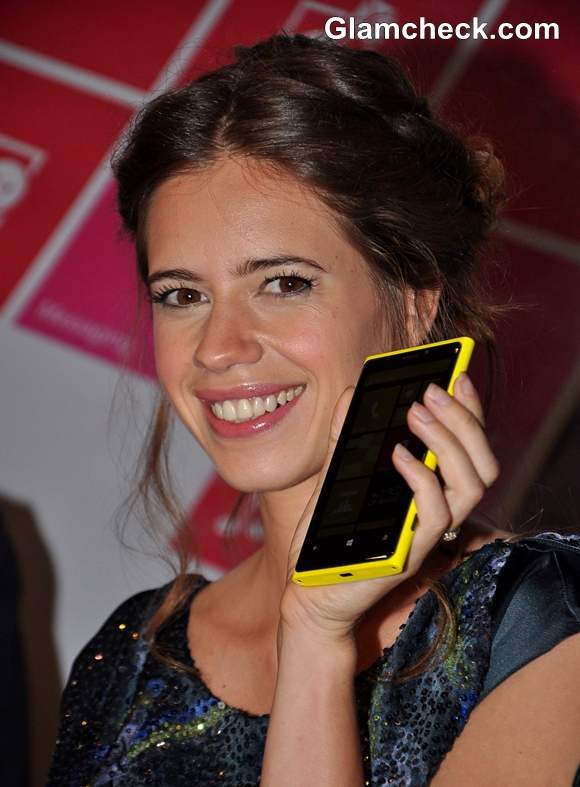 Kalki Koechlin Launches Nokia Nex Gen Lumia Smart Phones
Bollywood actress Kalki Koechlin did the honours by launching the much-awaited smart phones in Mumbai a few days ago. She looked stellar while doing it, of course.
Her Look
Wintery Chic
What she wore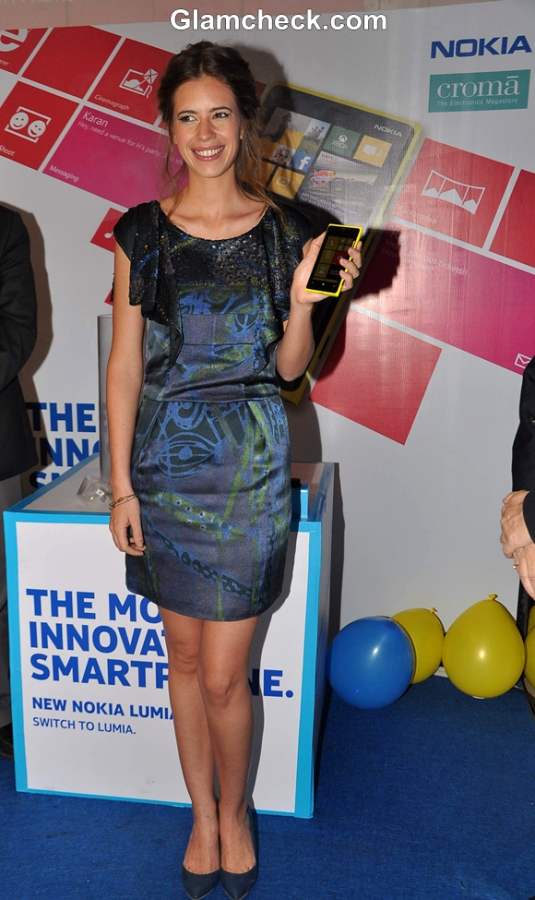 Kalki Koechlin at Nokia Nex Gen Lumia Smart Phones launch
The elfin beauty slipped into midnight blue patterned dress with slight ruffle and sequin detailing on the bodice. The knee-length number looks fab on light-skinned Kalki, giving her almost a luminous glow. She accessorized the outfit with plain navy blue pumps and delicate pieces of gold jewellery including a bracelet and a ring.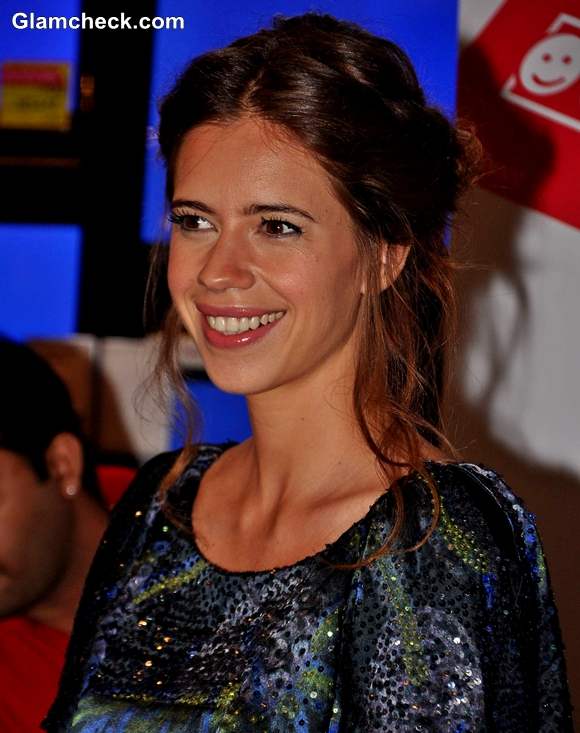 Kalki Koechlin 2013 Launches Nokia Nex Gen Lumia Smart Phones
Her styling for this look was very pretty! Her face was dusted with the perfect shade of blush that infused a lush and luxurious but understated color. A swipe of mascara was applied only on the upper lashes and a delicate blue liner also seved to accentuate her peepers. Her smile was lit up by transparent lip gloss.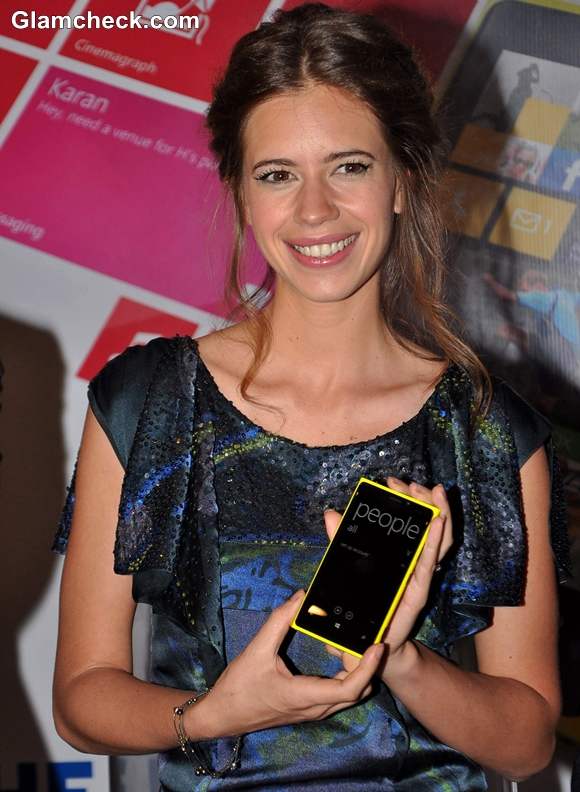 Kalki Koechlin Launches Nokia Nex Gen Lumia Smart Phones
We love the hairstyle that ties this look together – an effortless updo with wispy tendrils left loose to soften and feminise her ensemble even more.
IANS