Bollywood is coming of age and choosing bold subjects as its theme. 'Inkaar' which is directed by Sudhir Mishra is a story about office politics that goes into the sexual harassment territory.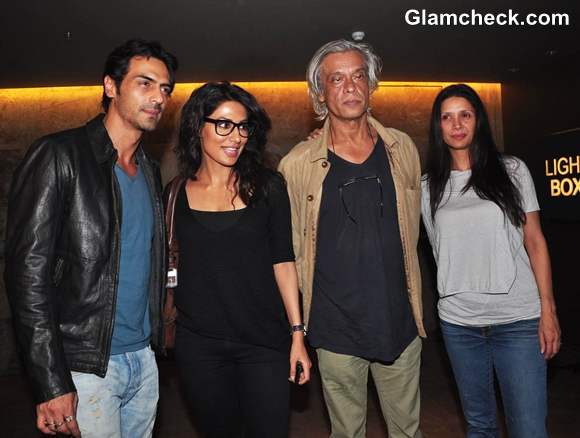 'Inkaar' screening was held in Mumbai to much fanfare and Bollywood was present in full force.
We spotted actors Hrithik Roshan, Farhan Akhtar, Preity Zinta, Ameesha Patel, producer Ritesh Sidhwani and many others.
Chitrangda Singh
Chitrangada Singh At 'Inkaar' Screening
The leading lady of Inkaar was seen at the screening in all-black attire. Denims and tee with a cardigan on top was the style mantra for this actress. She portrays the character of Maya Laura in the film. The beautiful actress posed with her co-star Arjun Rampal and director Sudhir Mishra at the special screening of Inkaar.
Arjun Rampal & Mehr Jesia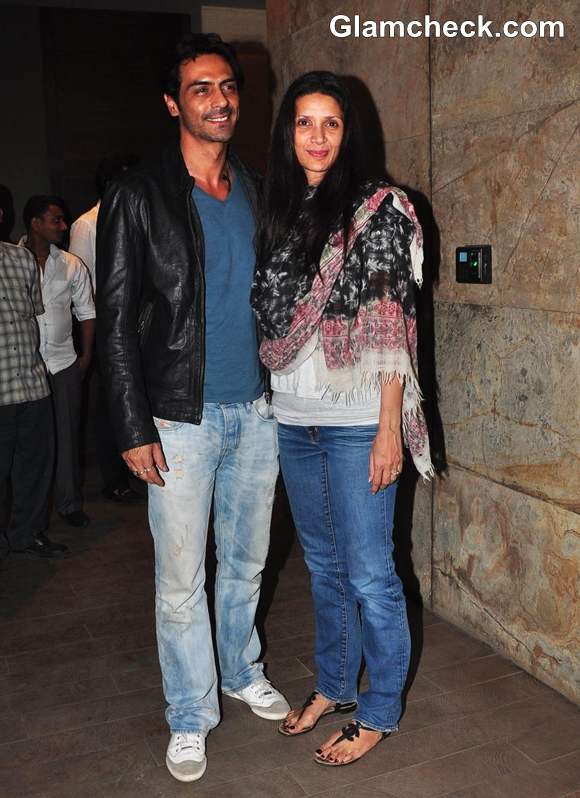 Arjun Rampal with wife Mehr Jesia At 'Inkaar' Screening
Arjun Rampal plays the lead role in the film Inkaar and was seen with his wife Mehr Jesia at the screening. Arjun wore a blue tee and washed blue denim with a black leather jacket, whereas Mehr was seen in a white tee and blue denim combo with black flats. A shawl was worn over the shoulders for the Mumbai chill.
Farhan Akhtar & Adhuna Akhtar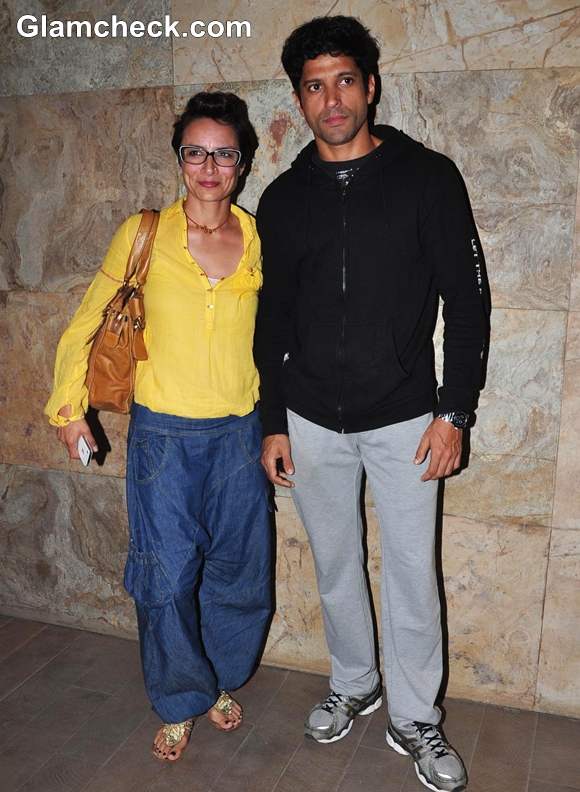 Farhan Akhtar with wife Adhuna Akhtar At 'Inkaar' Screening
Actor, director,writer Farhan Akhtar attended the screening with his better-half and hair-stylist Adhuna Akhtar. Adhuna wore a yellow shirt paired with blue harem trousers and flats. Farhan Akhtar wore a black hoodie, grey trousers and sneakers.
Hrithik Roshan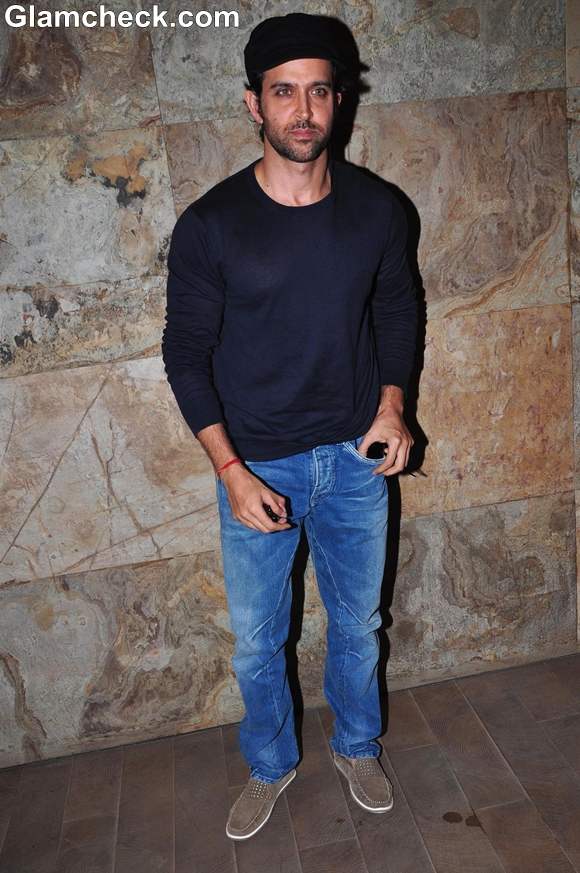 Hritik Roshan 2013 Inkaar Screening
Hrithik Roshan was present with his beautiful entrepreneur wife Suzanne Roshan. A tee and denim combo was what made his look for the night. A cap was his staple accessory for two events in a row.
Suzanne Roshan & Preity Zinta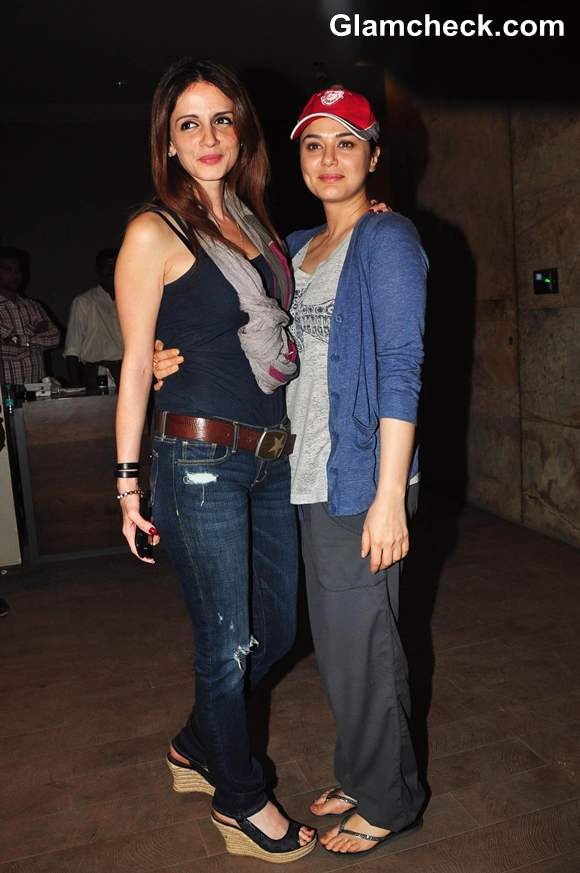 Preity Zinta with Suzanne Roshan At 'Inkaar' Screening
Long time buddies, Suzanne Roshan and Preity Zinta posed together for the shutterbugs at the Inkaar screening. Preity wore an extremely casual look for the night. She was seen in a grey tee, blue cardigan and grey trousers with flats. A red cap added some colour to her attire. Suzanne was more style appropriate when she attended the event in a black tank, denims and wedge heels. A scarf adorned her neck.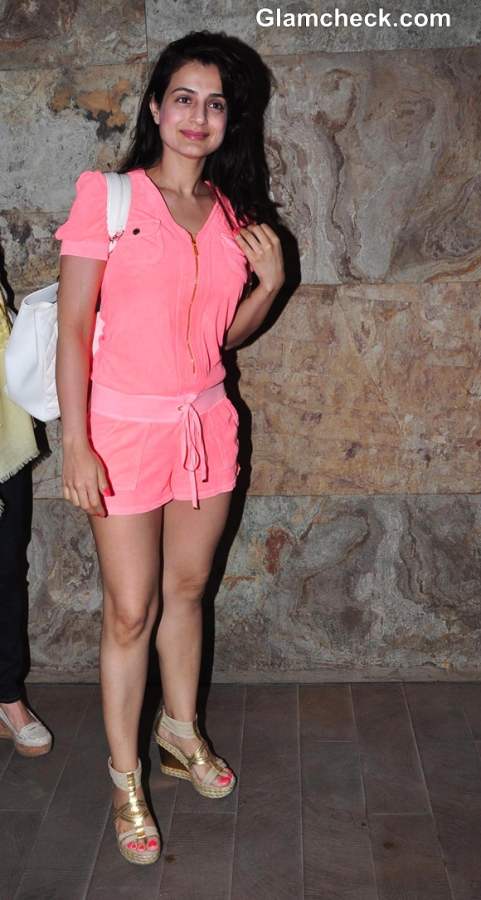 Amisha Patel At 'Inkaar' Screening
Inkaar releases on the 18th of January and is produced by Viacom 18 Motion Pictures. The script is powerful and Chitrangda looks every bit the sexy and strong corporate woman.
Indian Photo Agency