Bollywood has done a pretty good job portraying the rampant corruption in India. Kudos to all the film-makers taking the much-needed step to plant the seeds of such serious issues in the minds of the masses.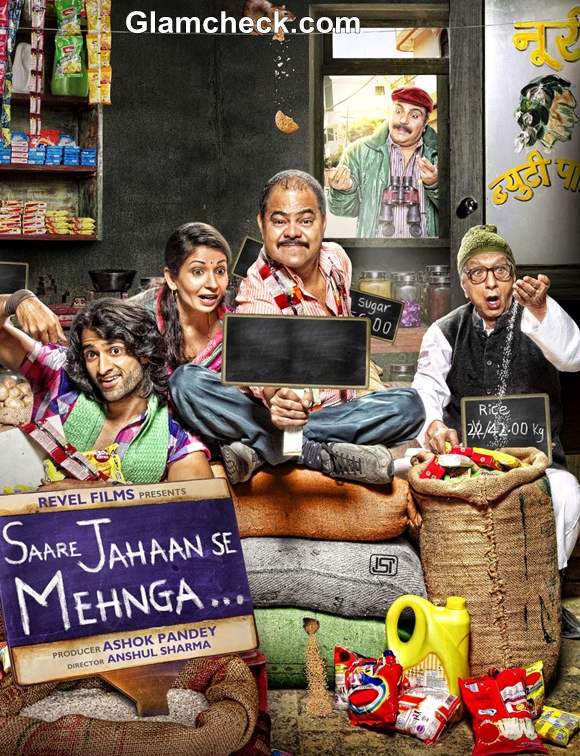 First Look of Movie 'Saare Jahaan Se Mehnga' Screened in Mumbai
Here's another movie joining the bandwagon, but this one has a welcome humorous twist. "Saare Jahaan Se Mehnga" stars Bollywood actors (Sanjay Mishra), Rajan Chhabra and Disha Pandey who were in Mumbai on January 14 to promote the first look.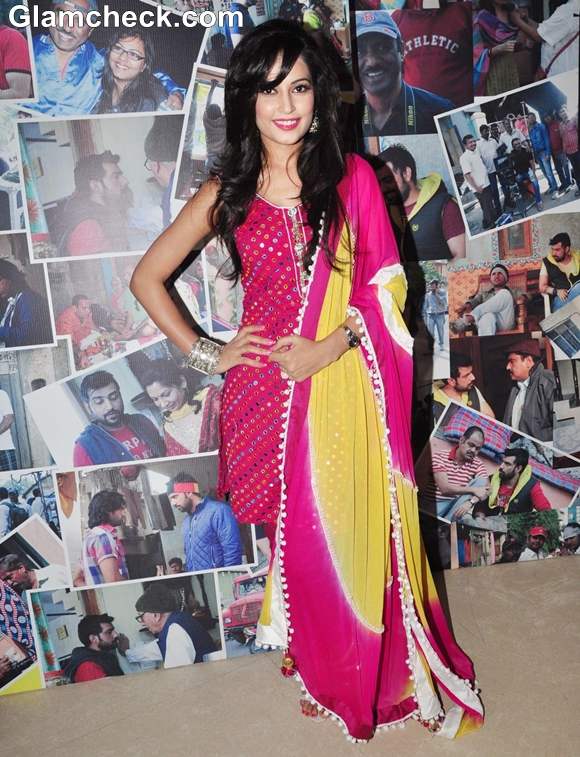 Disha Pandey 'saare jahaan se mehnga' 2013 movie
Disha looked very cute in a sleeveless pink salwar kameez with colourful mirror-work and a bright yellow and pink dupatta designed by Shubhra Gupta Sharma. Bright, matching pink lipstick and gorgeously curly locks completed her look.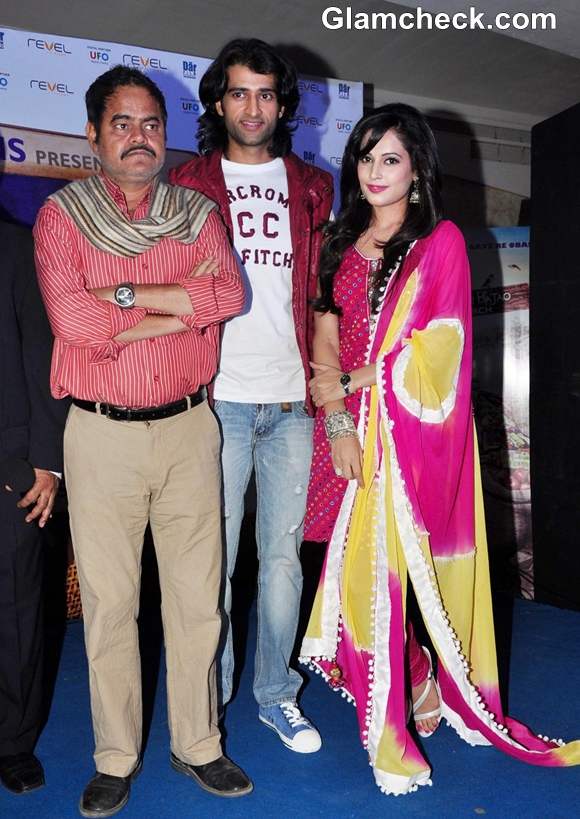 'Saare Jahaan Se Mehnga' first look
The boys went easier with their looks – Rajan going casual in blue jeans, a white tee and a red jacket and Sanjay in khaki pants and a red striped shirt.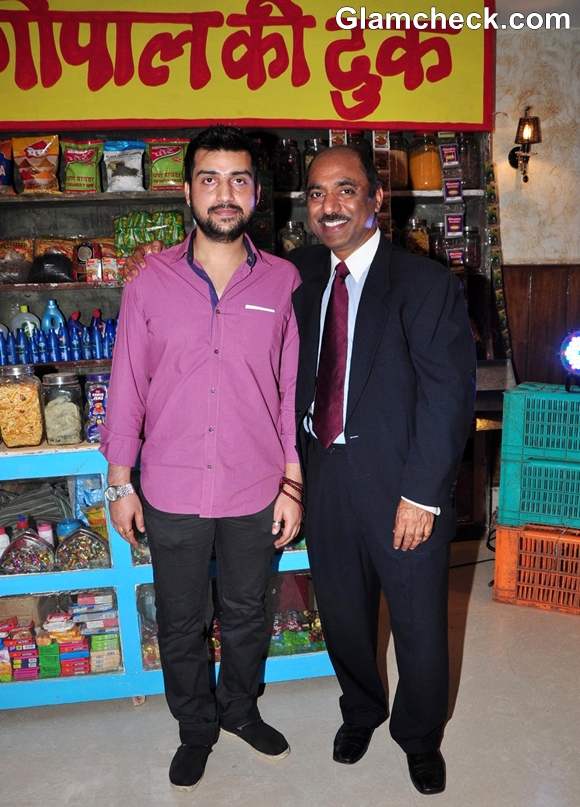 Director Anshul Sharma & Producer  Ashok Pandey at 'Saare Jahaan Se Mehnga' first look screening in Mumbai
Produced by Ashok Pandey and directed by Anshul Sharma, Saare Jahaan… tackles rising expenses for the common man and woman in India. The first look of this dark comedy is encouraging. It seems like this will be one of those sensible movies which not just entertain but remain with you long after you leave the theatres because of how much you relate to it. If you're Indian or even if you've been in India for a few years, there's something you'll probably resonate with.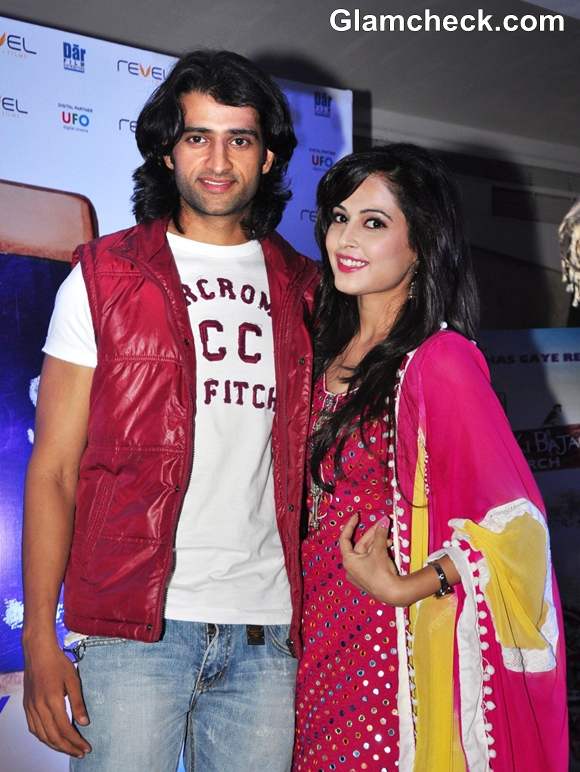 Stars 'Saare Jahaan Se Mehnga' movie 2013
But only time will tell if the cast and crew manage to accomplish that feat. It premieres nationwide on March 1. We're pretty sure there will be some interesting promotional tactics for this one so stay tuned.
Indian Photo Agency