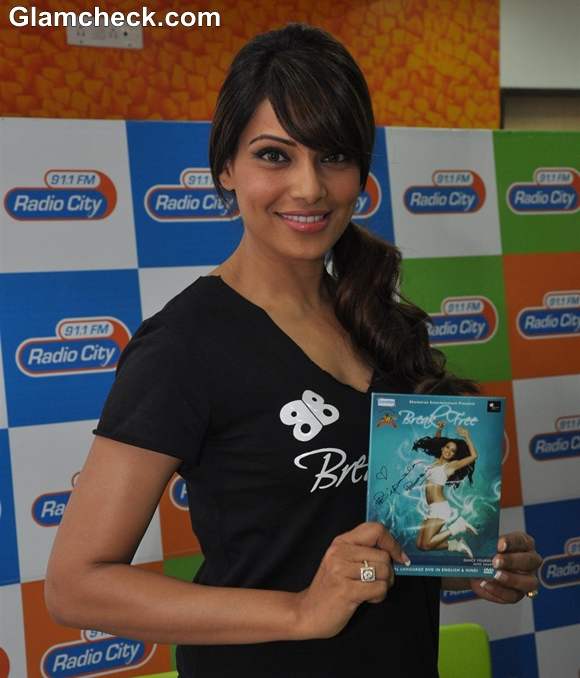 Bipasha Basu 2013 Fitness DVD Break Free
Super-fit Bollywood actress Bipasha Basu is sharing her slimming secrets on DVD. Her new fitness DVD – Break Free – was released recently, and the dusky beauty was at Radio City on January 21 to meet the winners of the Break Free contest as well as to meet and greet fans.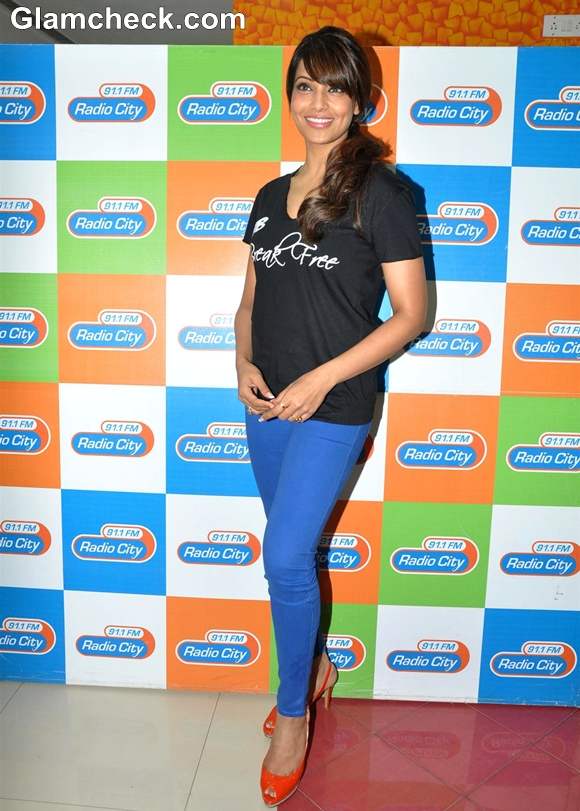 Bipasha Basu Promotes Fitness DVD Break Free 2013
She dressed the part of a fashionable health freak, donning a black tee with blue jeggings and orange-pop peep-toe heels for the day. Her hair was tied into a side-swept curly ponytail – sporty but feminine – while pink lippie and defined eyes completed her look.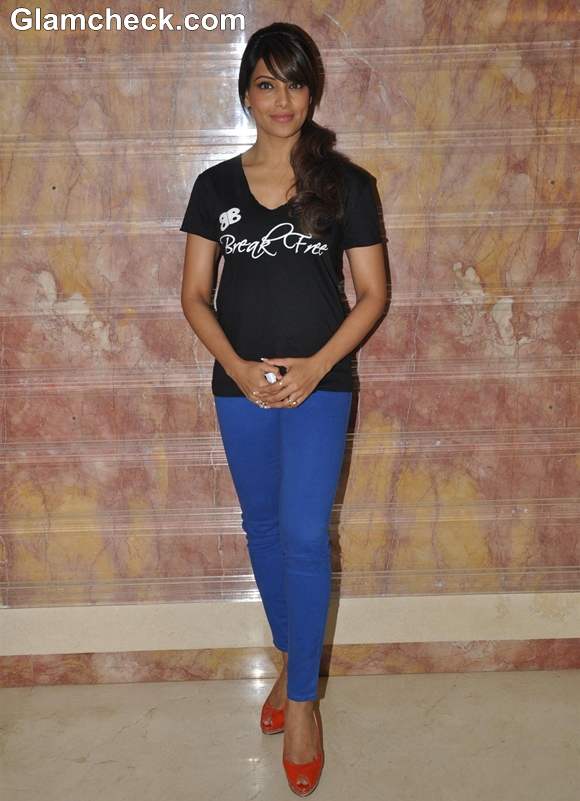 Bipasha Basu Promotes Latest Fitness DVD Break Free 2013
Bipasha stated – quite rightly, we think – that most people buy gym memberships but end up not going to the gym because they get bored or don't have the time. She promoted Breaking Free as being a fun workout option which would keep people interested and help them lose weight, all without spending too much money and at their own convenience.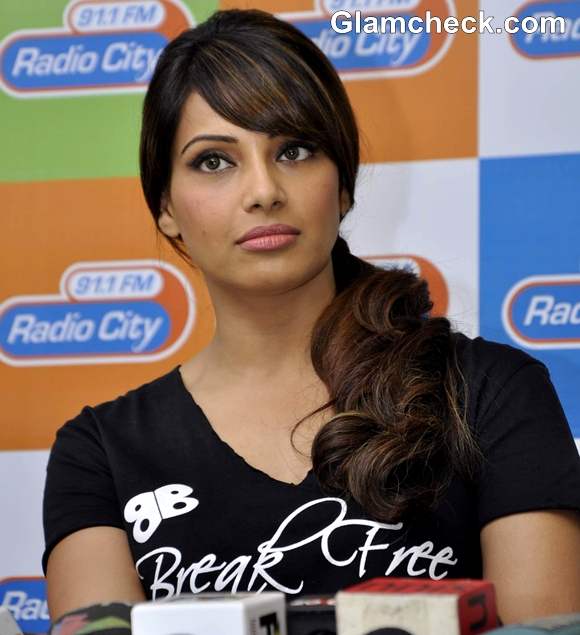 Bipasha Basu Latest Fitness DVD Break Free 2013
On air, she shared several fitness tips with listeners, answering questions like a pro with plenty of details.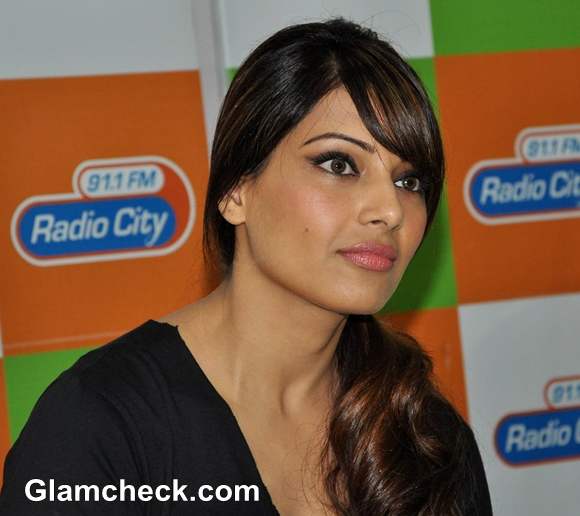 Bipasha Basu Fitness DVD Break Free 2013
The Bong brunette is passionate about health and fitness and has her own fitness brand – BB Love Yourself. Break Free is the second fitness DVD produced under her own brand name.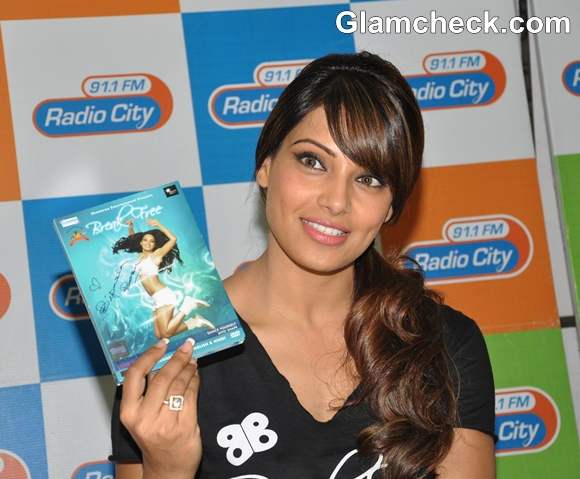 Bipasha Basu Promotes Latest Fitness DVD Break Free on Radio City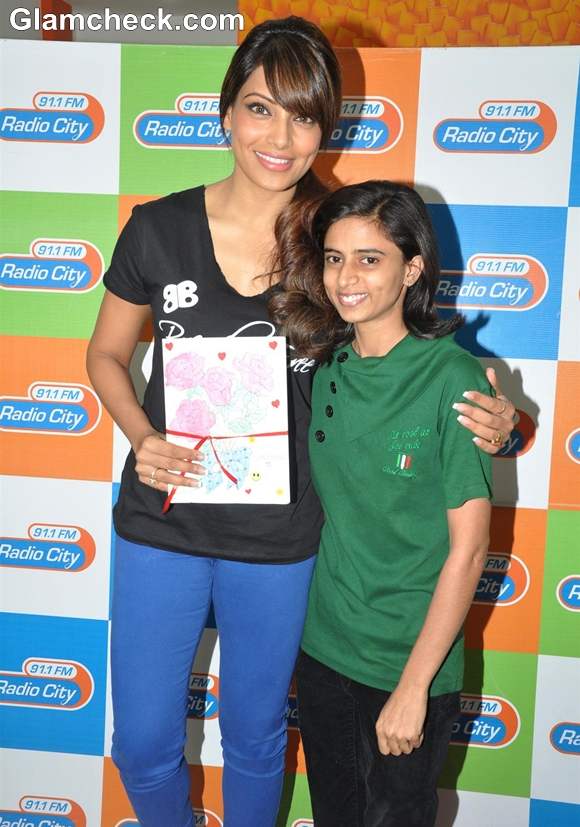 Bipasha Basu Latest Fitness DVD Break Free
IANS