Priyanka Chopra is soon going to become an International singing sensation and her recent single, 'In My City' put a stamp of approval on it. She was recently spotted at the Reliance Digital mall in Malad, Mumbai to launch the video of 'In My City'.
Style Identity
Sleek and Stylish
She Wore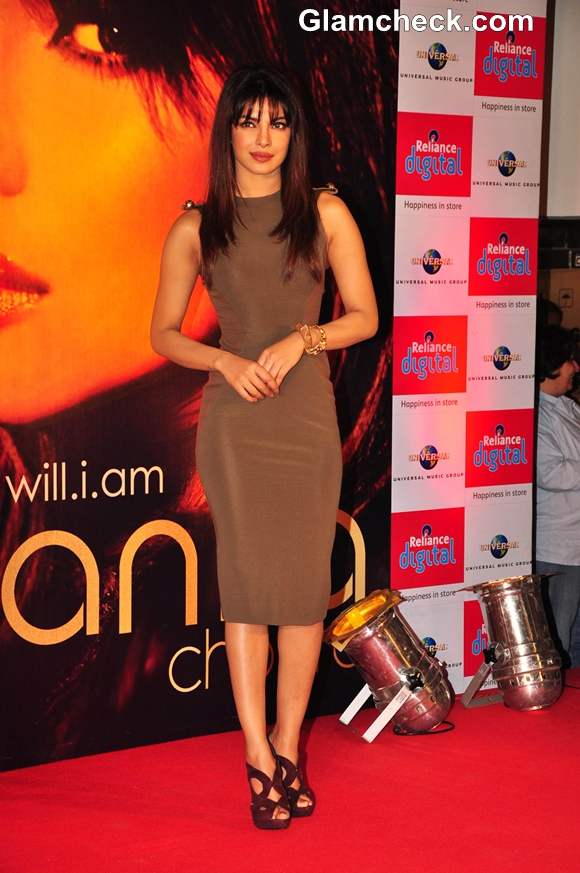 Priyanka Chopra In Victoria Beckham At The Launch Of Her International Single In My City
A Victoria Beckham sheath dress in khaki green complete with epaulets and gold buttons was worn by Priyanka at the launch. The dress was sleek and chic! It skirted till her knees and we believe, the dress hugged her frame beautifully. The dress was accessorized with chunky gold bracelets.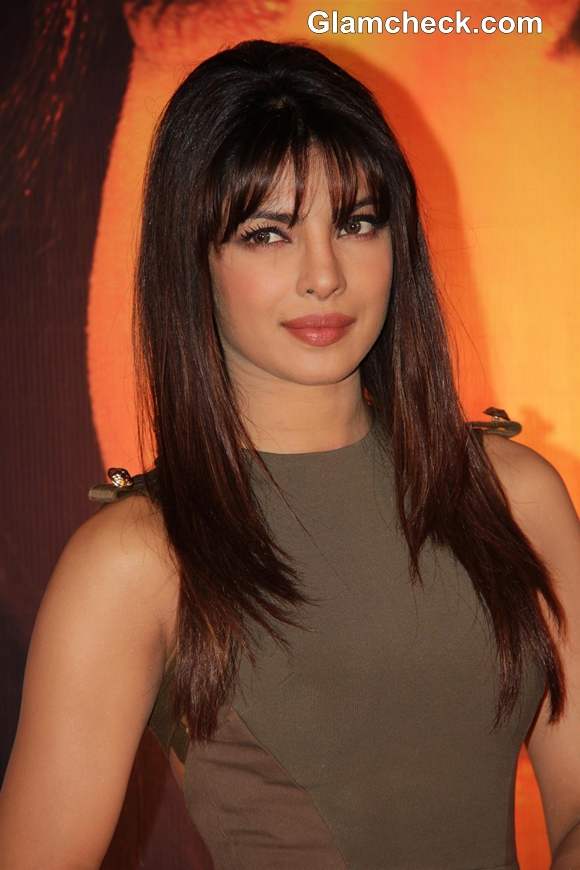 Priyanka Chopra 2013 hairstyle
Her hair was fringed at the forehead and kept open. A pretty pink pout and thick lashes made up for this beauty queen.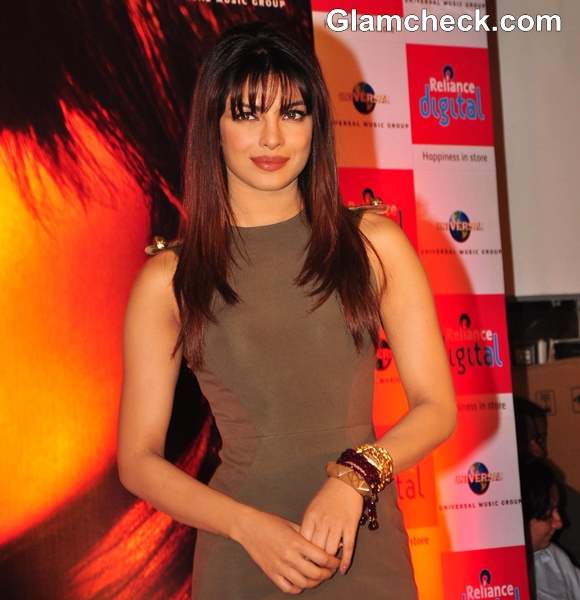 Priyanka Chopra hairstyle 2013
She said at the launch, "I wanted to give it an Indian flavour in terms of dancing. I wanted the world to see what Bollywood is all about."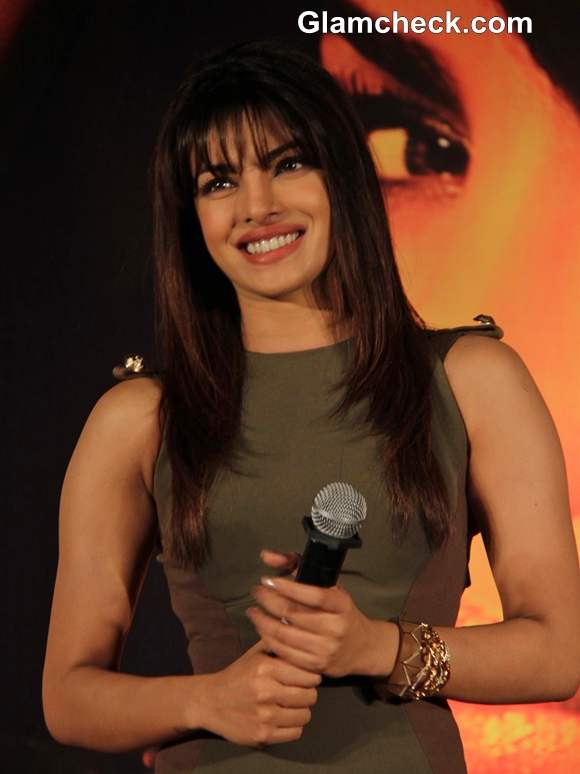 Priyanka Chopra 2013 pictures
She also added, "I wanted that the identity of the song should be Indian. I am very India-proud. When people see my video, they must feel that Bollywood is like this."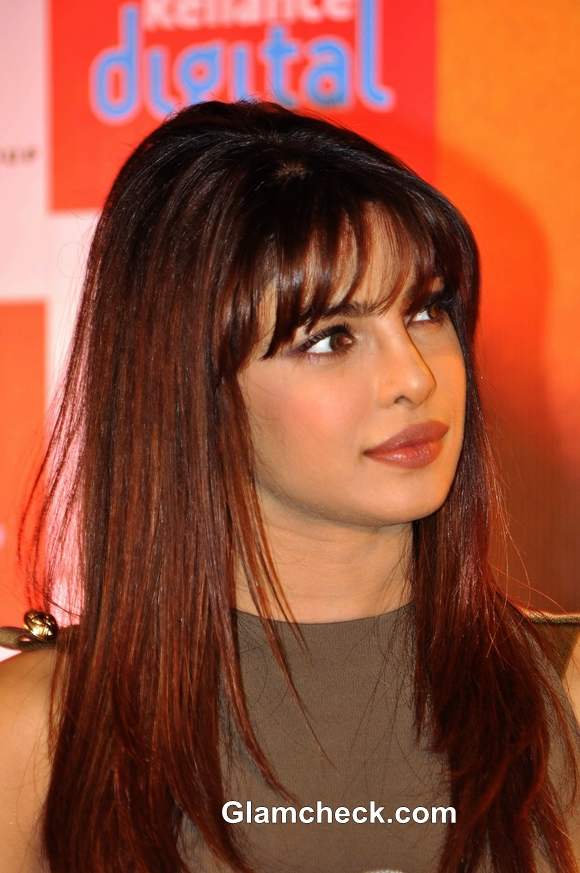 Priyanka Chopra 2013
The single has already crossed record breaking sales in India, we wonder what the album will do! This is her first singing assignment and she is still trying to figure out her style. She said in an interview, "I am still trying to understand my style. I think it is a fusion and an amalgamation which will be enjoyed in the West and India."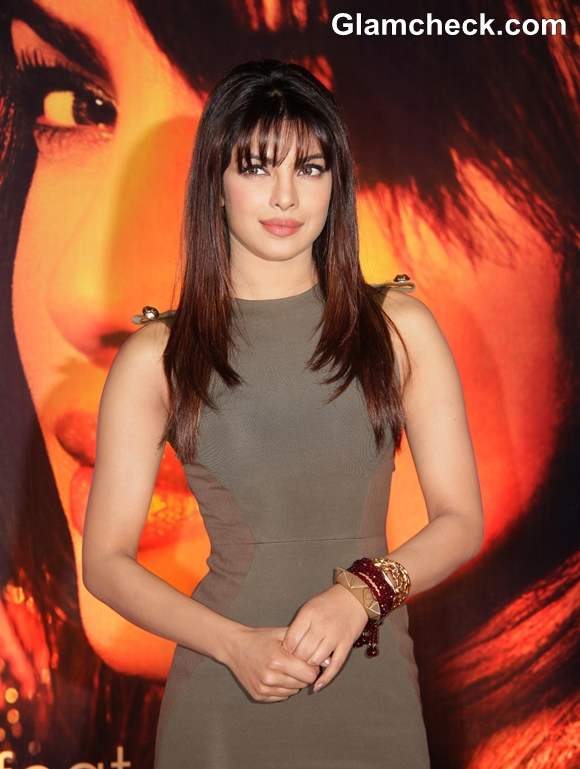 Priyanka Chopra pictures
Miss Chopra also said that her dad loved the Namaste sequence in the song where PC strikes a Namaste pose. The video is interesting with Priyanka wearing Oxford booties and a short mid-riff baring white tank and super hot pants.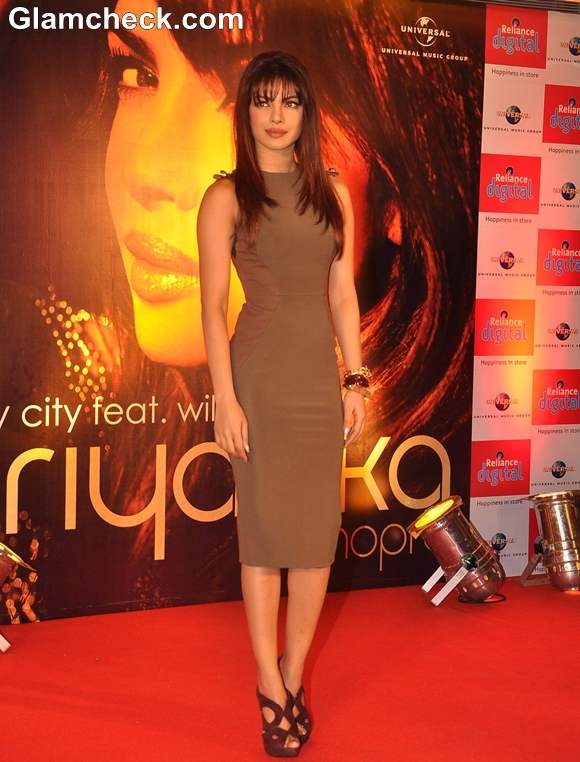 Priyanka Chopra hot 2013 pictures
The Fuchsia nails at the beginning of the video are striking and for the most part, kudos to our Desi girl for achieving such great heights in the International arena. We are very proud! Guys do catch the video of In My City.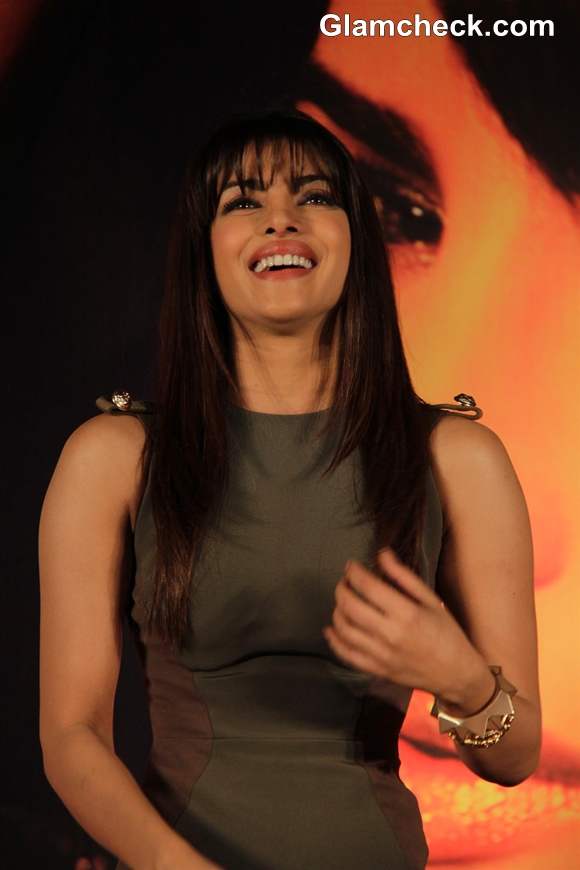 Priyanka Chopra hot 2013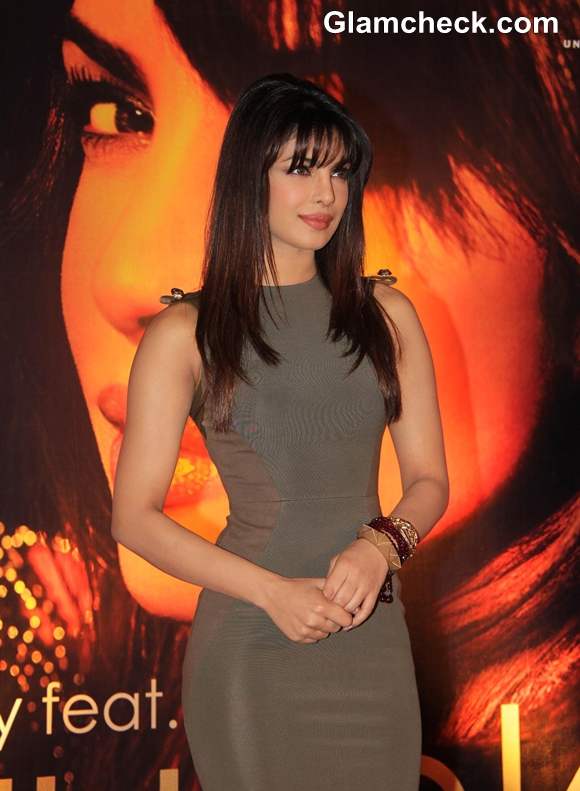 Priyanka Chopra hot
IANS, Indian Photo Agency