Anuradha Sawhney has always encouraged Vegan food habits and this ex-chief functionary of People for the Ethical Treatment of Animals (PETA) has launched a book on celebrity vegan recipes named, "The Vegan Kitchen Bollywood Style" at Nom Nom restaurant at Versova in Mumbai.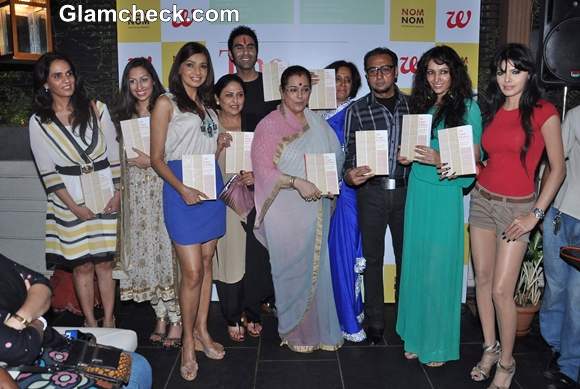 Anuradha Sawhney's Book Launch
The book consists of 50 celebrity vegan recipes from around B-Town and a little story by each.
We saw a host of Bollywood celebrities at the launch of the book. We bring forward a few names who attended the launch in style!
Anuradha Sawhney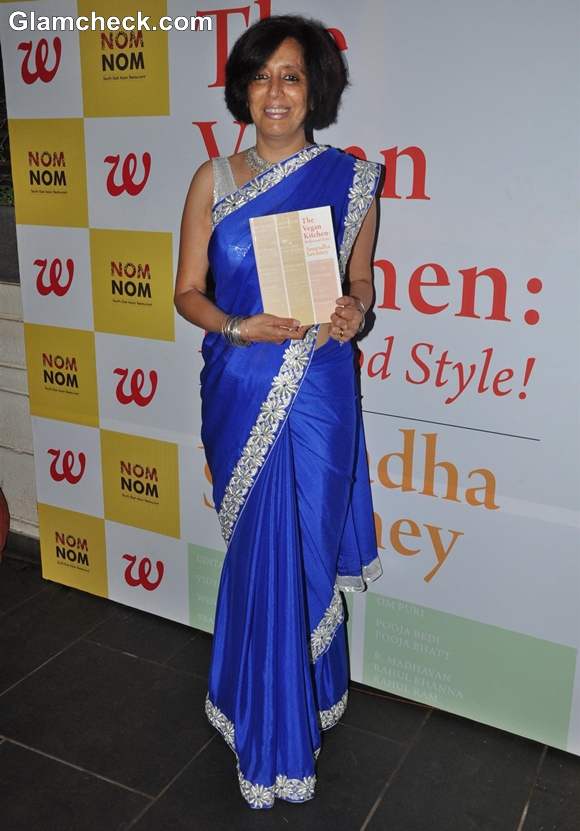 Author Anuradha Sawhney book launch 2013
She has been a leading name in the PETA organisation and a renowned animal rights activist. The author was present at her book launch with Bollywood celebrities in tow. The lady wore a indigo blue sari with floral embroidered border panels. A silver blouse was paired with a bunch of silver bangles and a neckpiece of the same metal.
Sherlyn Chopra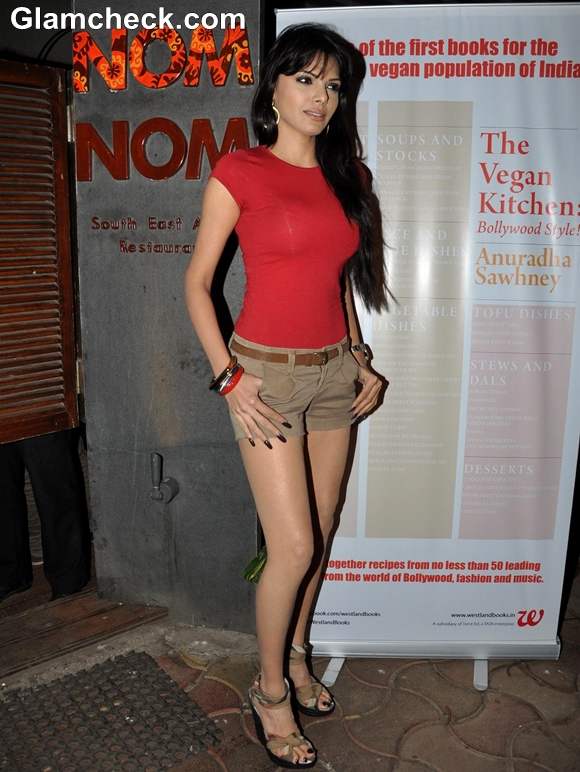 Sherlyn Chopra in shorts 2013
The 'First Indian Playboy' model Sherlyn Chopra attended the event in a fitted red jersey top and a pair of beige shorts.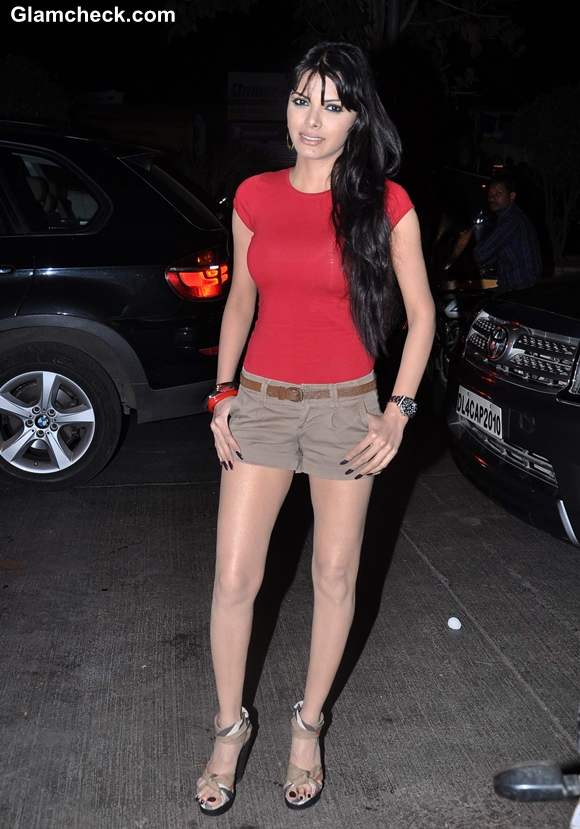 Sherlyn Chopra at Anuradha Sawhney's Book Launch
Yana Gupta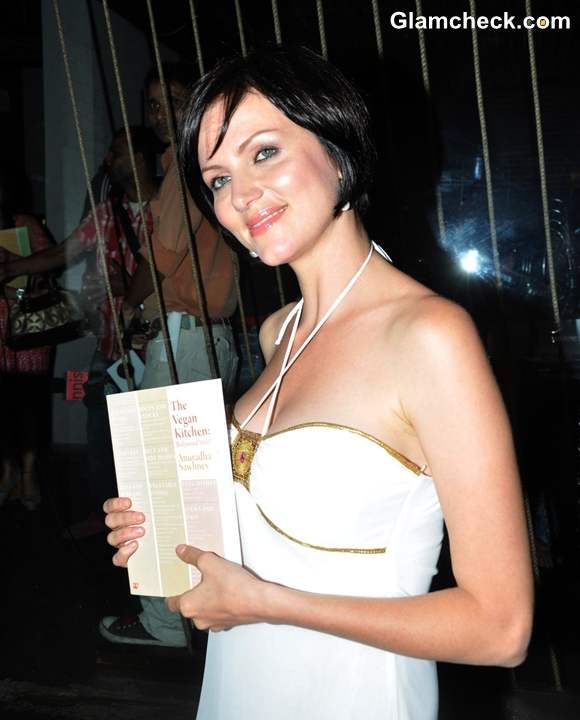 Yana Gupta at Anuradha Sawhney's Book Launch
The gorgeous Yana Gupta looked ravishing in a white asymmetrical dress at the launch. Silver heels and a brown clutch completed her look.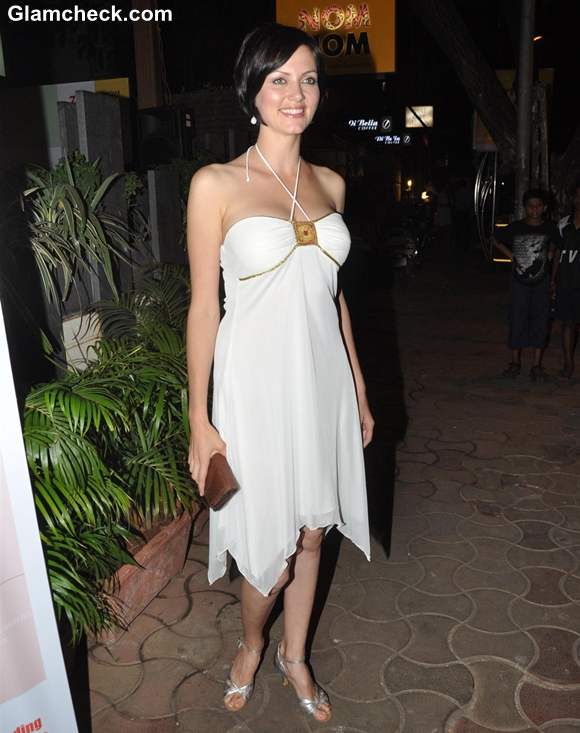 Yana Gupta 2013
Mahima Choudhary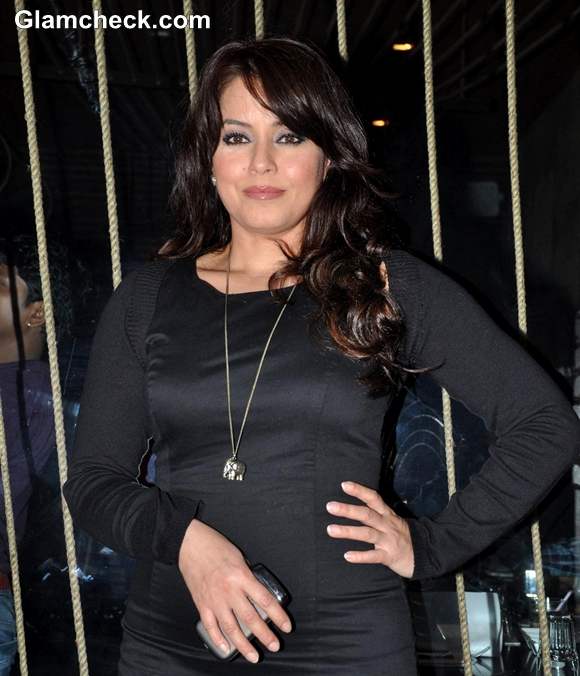 Mahima Chaudhary 2013
Actress Mahima Choudhary attended the launch in a full sleeved black dress teamed with snake print heels. A long neckpiece was paired with her look. Slight curls and bangs on her forehead completed her look.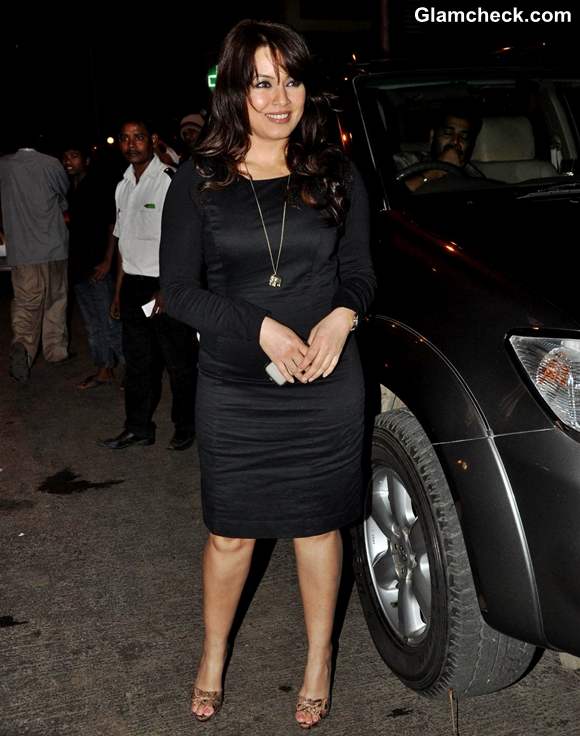 Mahima Chaudhary at Anuradha Sawhney's Book Launch
From Poonam Sinha to choreographer and dancer Sandeep Soparkar, all were present to add a boost to the book launch.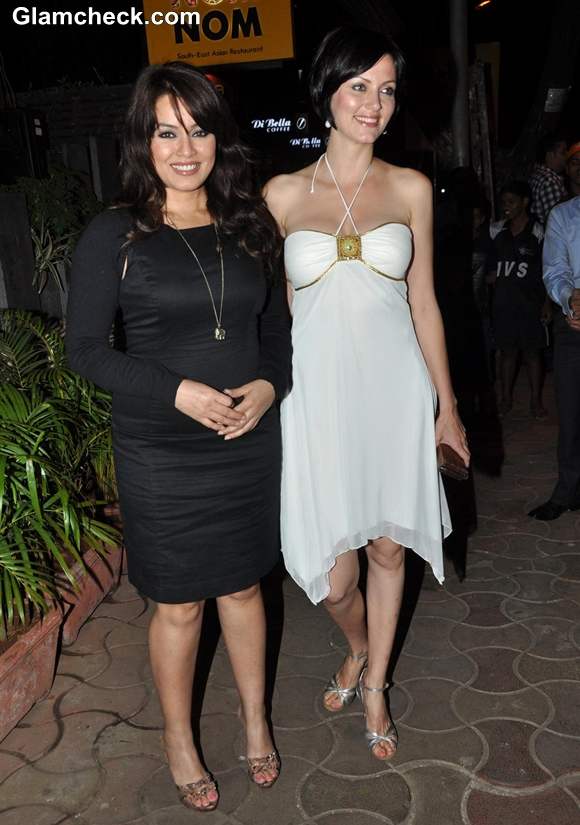 Yana Gupta & Mahima Chaudhary at Anuradha Sawhney's Book Launch
The book comprises of celebrity vegan recipes and ranges from designer Anita Dongre's recipes to actor Gulshan Grover's favourite vegan foods. Everybody has contributed to the book in their own way which makes this book a must-read!
IANS