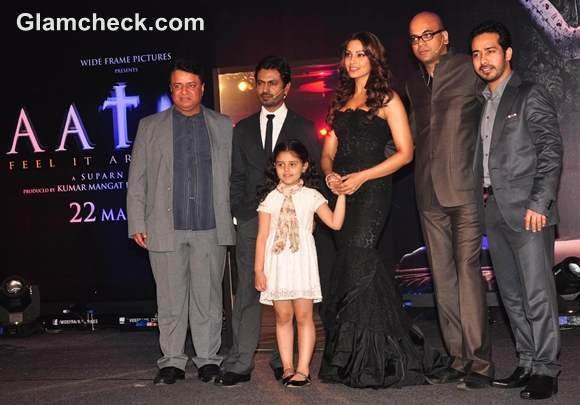 The first look of the upcoming horror film, Aatma was released in Mumbai. Suparn Verma directed Aatma stars Bipasha Basu and Nawazuddin Siddique in the lead role, the movie also stars Doyel Dhawan, a little 6 year old girl who plays Bipasha's daughter.
Bipasha Basu & Nawazuddin Siddique At The First Look Of 'Aatma'
The movie revolves around the single mother who tries to save her daughter from the clutches of her dead husband, played by Siddique. During the press meet, producers Abhishek Pathak and Kumar Mangat and director Suparn Verma were also present with the actors.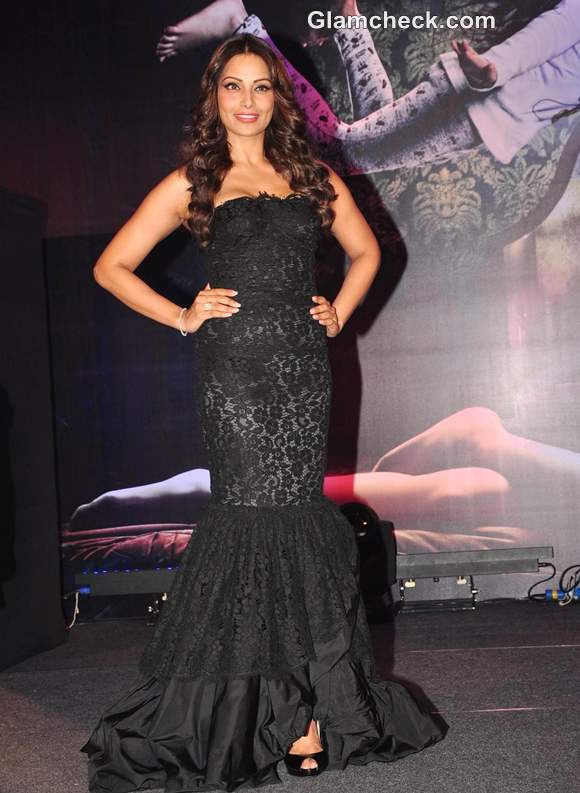 Bipasha Basu movie Aatma
Bipasha looked sensuous in an off-shoulder black fish tail gown complete with black lace and ruffles. The gown hugged her figure fabulously and Bipasha flaunted her spectacular body in the ensemble. A pair of black peep toes, a diamond bracelet and a cocktail ring completed her look. Long and lustrous waves of brown cascaded down her toned shoulders during the event. This beauty has the world on her toes with her sensuous winged eyes and beautiful glossy pink pout.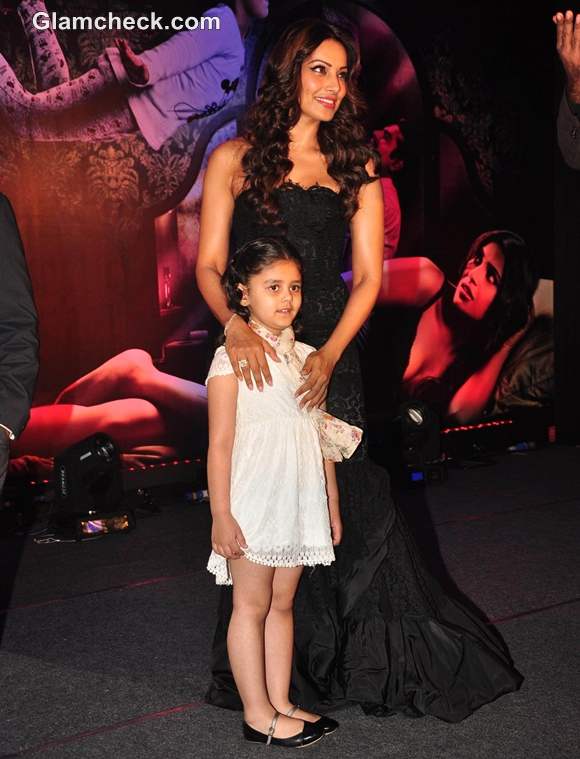 Aatma movie 2013
Nawazuddin is the man of the moment declaring hits with a swipe of his acting prowess and an engaging yet stern personality. He chose to wear formals for the event and we should say it suits him best. A black suit and a black tie paired with a crisp white shirt made this man look quite enterprising and that definitely worked for him.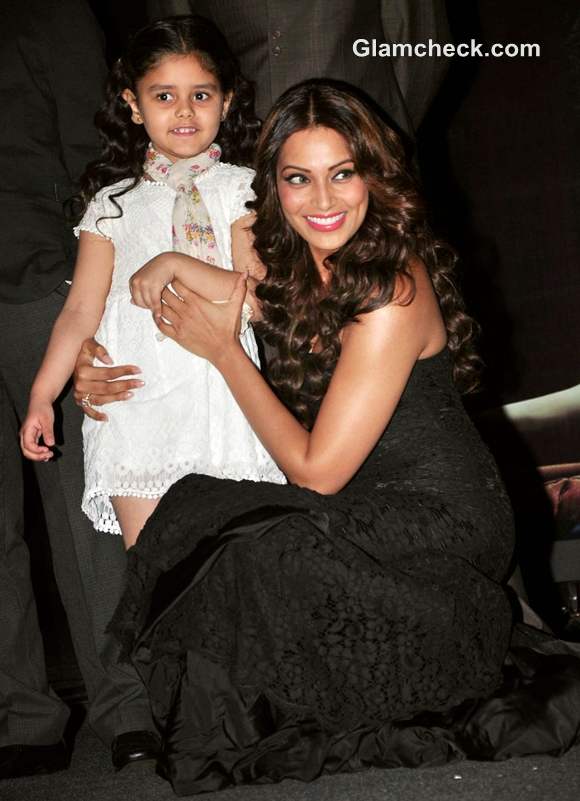 Bipasha Basu First Look Of Aatma
The little doll, Doyel looked adorable in a white dress teamed with a pretty floral printed scarf. She held Bipasha's attention for a long time at the event. It is heard that Bipasha got so attached to Doyel, she started calling her by her niece's name, Nia. Thus, this name got attached to Doyel's character in the movie.
The film is slated for a March 22nd release and we hope it does well.
Indian Photo Agency