Mumbai Police organised an event on Women's Safety at Ville Parle in Mumbai which was attended by Bollywood celebs like Rani Mukherjee, Karisma Kapoor and Shabana Azmi. Politicians were not ruled out from this event and we could see Mr. RR Patil along with Mumbai Police Commissioner Satyapal Singh at the event.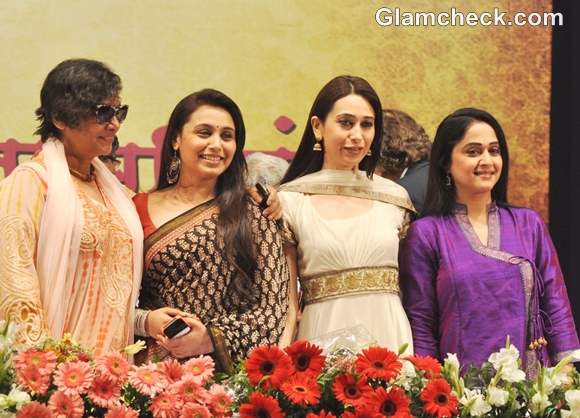 Celebs Attend Mumbai Police Organised Event On Womens Safety In Mumbai
Rani Mukherjee looked gorgeous in a black printed sari with floral motifs and a crimson blouse. Simple yet elegant was the mantra for this actress who se recent hit Talaash lapped up a lot of critical acclaim for her role.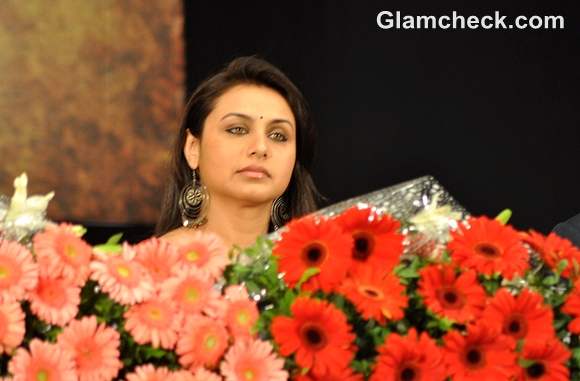 Rani Mukherjee at Womens Safety event in Mumbai
Pretty over-sized hoop earrings and a tiny black bindi adorned her sari. Her makeup was alluring too, with kohl rimmed eyes and a glossy pink pout.
Her words for the Mumbai police at the event were that there is no police like Mumbai Police, not even in the world. She ended her speech with Jai Hind and garnered a lot of applause from the audience.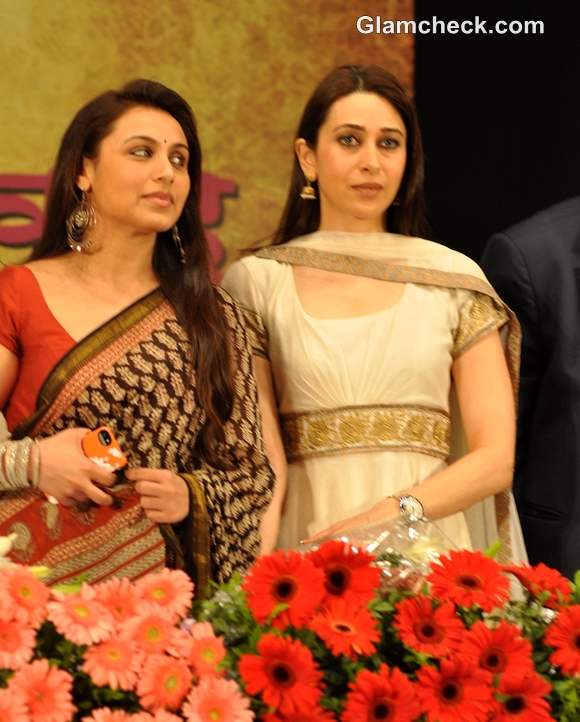 Rani Mukherjee & Karisma Kapoor at Womens Safety event in Mumbai
Karisma Kapoor wore a white and gold floor grazing Anarkali by designer Shehlaa Khan at the event organised by the Mumbai Police. The empire line of the Anarkali was done in gold and gave Karisma a lean and appealing figure. A dazzling bracelet, a pair of jhumkas and a gold potli completed the lady's look.
Karisma said at the event, "Mumbai Police as a police is very much with us and they will be only be too happy to support us and take us forward in this matter." Other members who were present to support the seminar were Javed Akhtar and a few other celebrities.
In the land of awakening and purity where corruption and atrocities go hand in hand, it is only wise for men and women to wake up from their deep slumber and fight tooth and nail for justice and survival.
IANS