The recently released film Murder 3 was specially screened for Bollywood's finest at PVR Cinemas in Juhu, Mumbai on February 18. The red carpet was teeming with celebs but all eyes were on the film's leading lady Alia Bhatt. She was hotness personified as she posed for shutterbugs. Of course, you'd expect her to be the center of attention for her role in the film, but that wasn't the only reason the cameras were trained on her.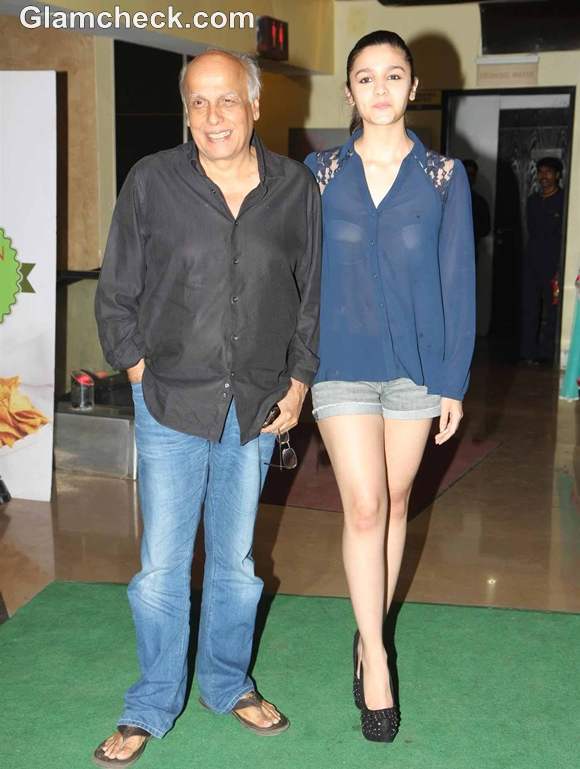 Alia Bhatt sexy in Sheer Shirt at Murder 3 Screening
Alia donned a slightly risqué ensemble that was responsible for all the eye-popping and – we're pretty sure – some ogling too.
Her Look
Sexy casual chic
What she wore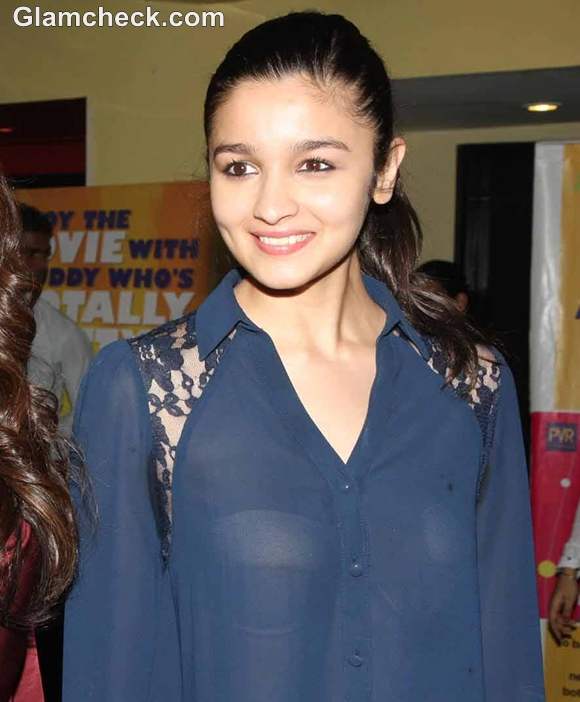 Alia Bhatt Reveals Underwear in Sheer Shirt at Murder 3 Screening
The outfit was a combination of several select pieces which came together to form an interesting ensemble. She donned a sheer blue shirt with denim hot pants and gold studded black pumps, a large cocktail ring her only other accessory.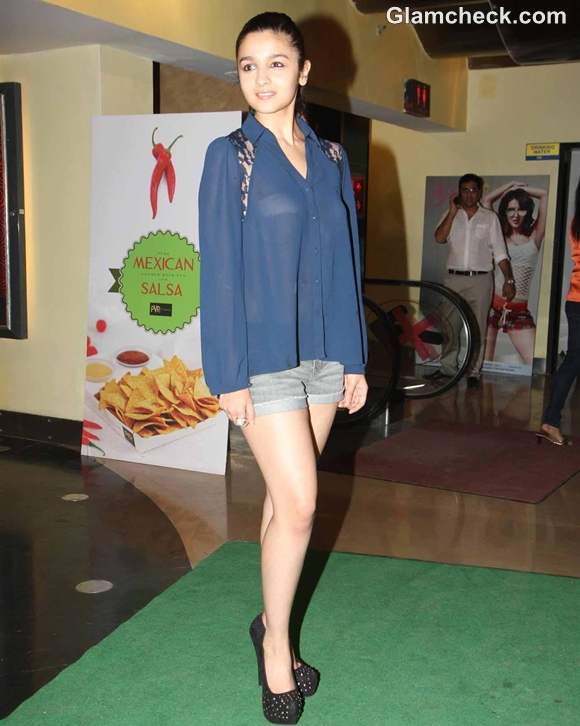 Alia Bhatt Reveals Underwear in Sheer Shirt Murder 3 Screening
No, the shirt wasn't too boring by any means. First of all, it was sheer, but the other note-worthy aspect was the floral patterned fabric stitched around the shoulders, making it appear like a sassy shrug. A clear face with pink lips and a wavy ponytail completed her look.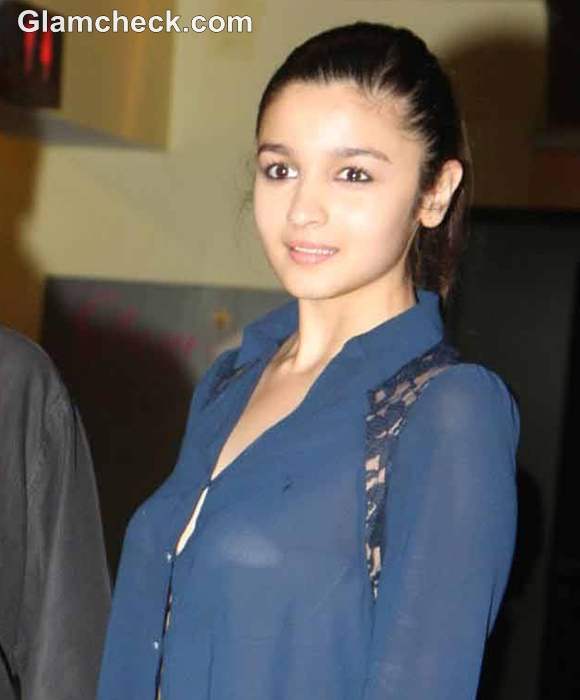 Alia Bhatt in a revealing Sheer Shirt at Murder 3 Screening
Exposed underwear, though a strict no-no by several fashion books, can be quite sensuous if it's done right. Alia has managed to get the principle of it OK, but the color of that bra seems a bit off and distracts from the overall sexiness that is naturally forged in a sheer ensemble. Maybe pick a color that blends better next time, Alia? But kudos for trying to up the ante!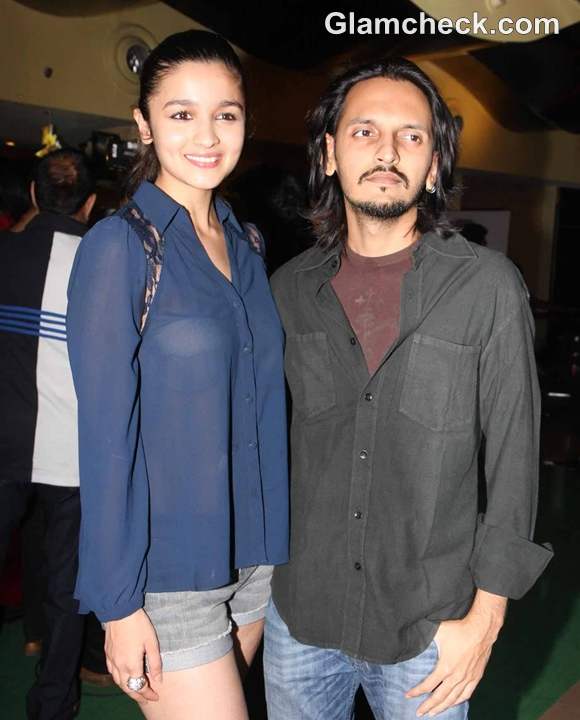 Alia Bhatt Reveals Underwear in see-through Shirt at Murder 3 Screening
Are you impressed by Alia's attempt at turning up the heat or does it seem too forced to you?
IANS