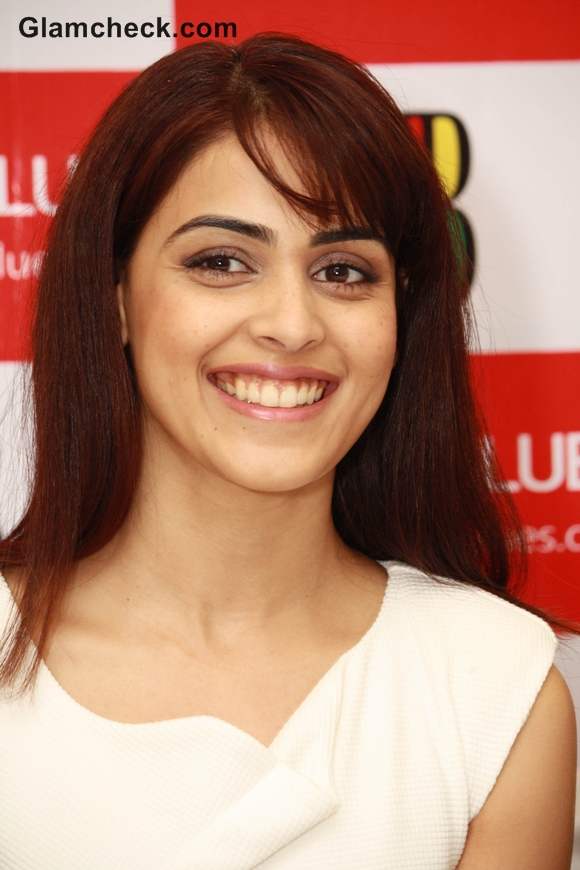 Genelia D'Souza was present at the unveiling of 'Spring Giardino', the spring summer collection of the accessories brand, Blue & Blues in Gurgaon. Blue & Blues was one of the first brands to bring coloured leather to its collection. This Spring the brand has brought in a lot of colours and textures in its slings, wallets, totes and clutches. The colours range from neons and crimson to more toned down beige and copper.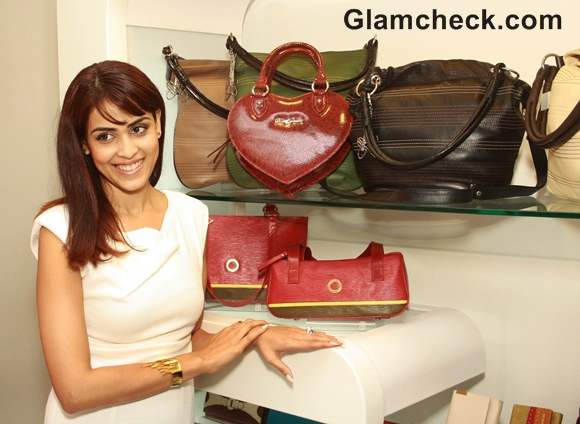 Genelia D'Souza Launches Blue & Blues Spring Giardino Collection In Gurgaon
Genelia opted for a white cowl lycra infused neck dress for the launch. The sleeveless ensemble was put together with a nude face and a satin pink lipcolour. A fiery gold cuff was situated on her wrist. We loved the bangs of Genelia as much as the dress but the gold cuff with protruding metal design fared a lot better in our eyes.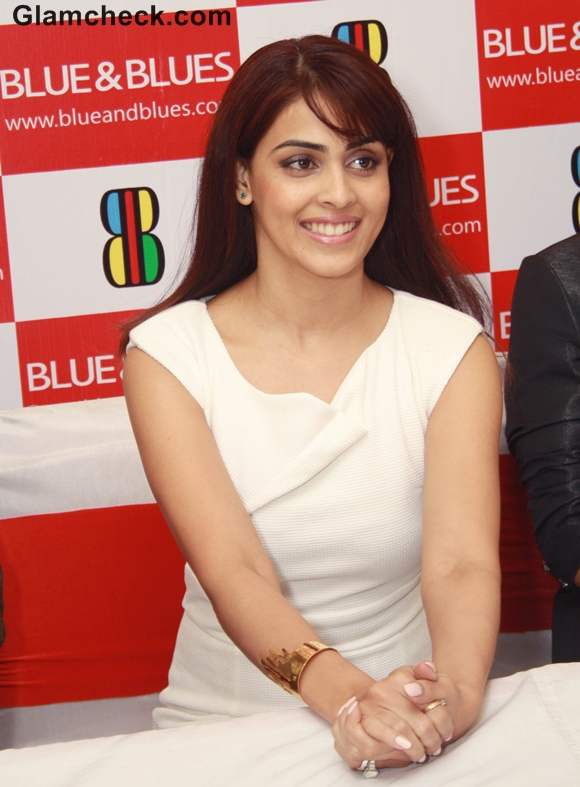 Genelia D'Souza 2013
The hair was cut short and left open, the shoulder length hair was accompanied by a stretch of bangs on her forehead. Well defined eye brows and a no makeup look with a dash of nude nail paint completed the lady's look.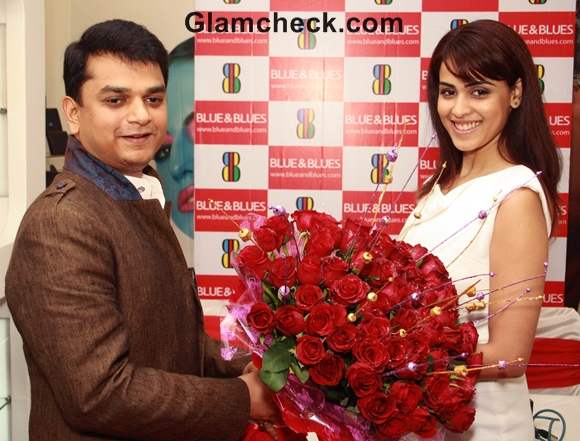 Genelia D'Souza at Blue Blues & Spring Giardino Collection launch In Gurgaon
Director of Blue & Blues India Fashion Pvt Ltd, Mr. Praveen Agarwal and Executive Director of Blue & Blues, Mr. Rohit Surana attended the event. The lady was welcomed with a huge rose bouquet at the launch by Mr. Praveen Agarwal.
The price ranges from Rs.688 to Rs.7988 for both men's and women's accessories. The range of bags and wallets from the collection Spring Giardino will be available to customers from the first week of March in all Blue & Blues outlets across the country.
IANS