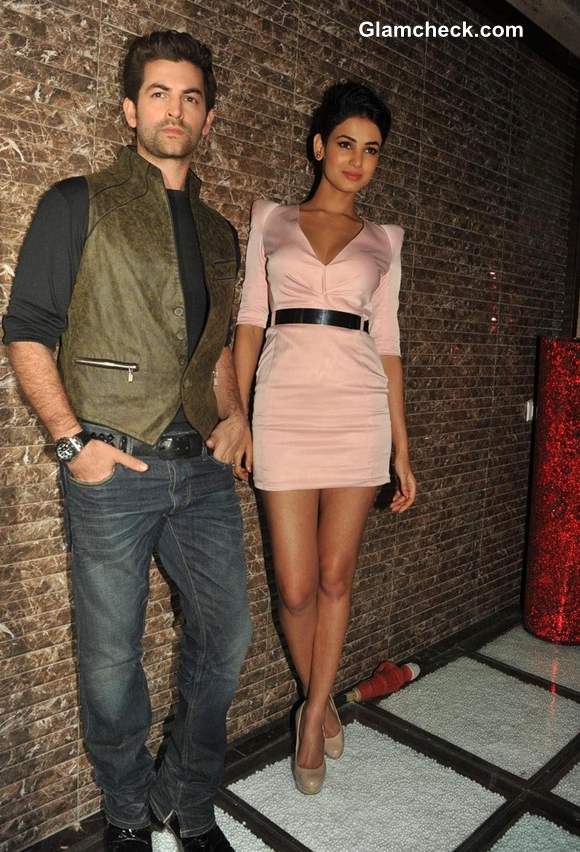 Bollywood actors Neil Nitin Mukesh and Sonal Chauhan launched the music of their upcoming film "3G"at the SHOCKK Club in Bandra, Mumbai on February 26. Neil posted the news on his Twitter account stating that he was excited about the launch as well as the nearing of the film's release on March 15.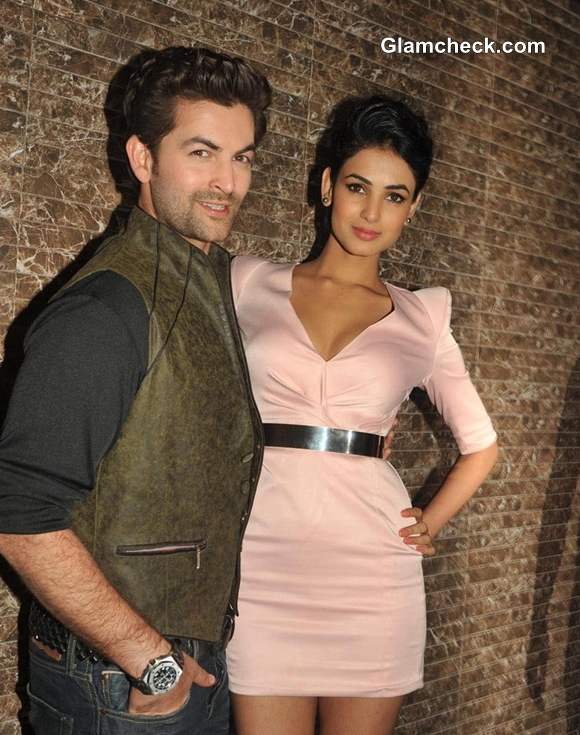 Sonal Chauhan & Neil Nitin Mukesh at '3G' Music launch
The duo made a handsome pair as the posed for cameras at the launch. As if it weren't getting warm enough already as summer approaches, Sonal turned up the heat even more in a gorgeous little number.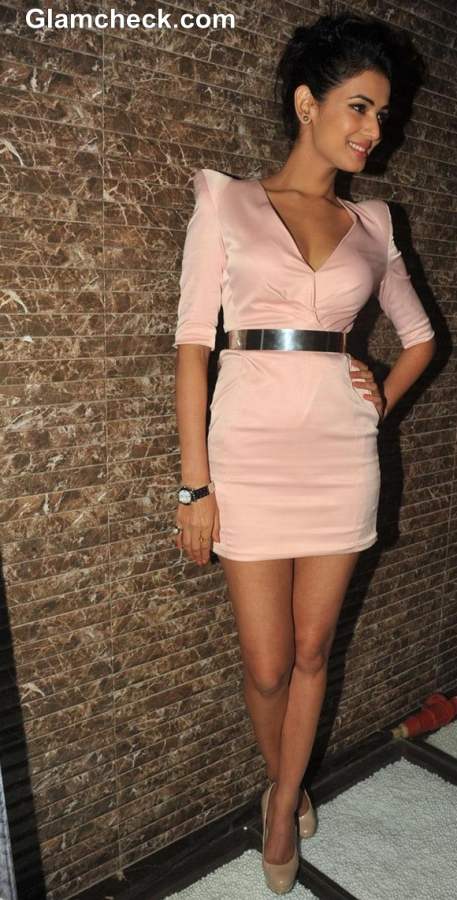 Sonal Chauhan 2013
Her Look
Sexy yet elegant
What she wore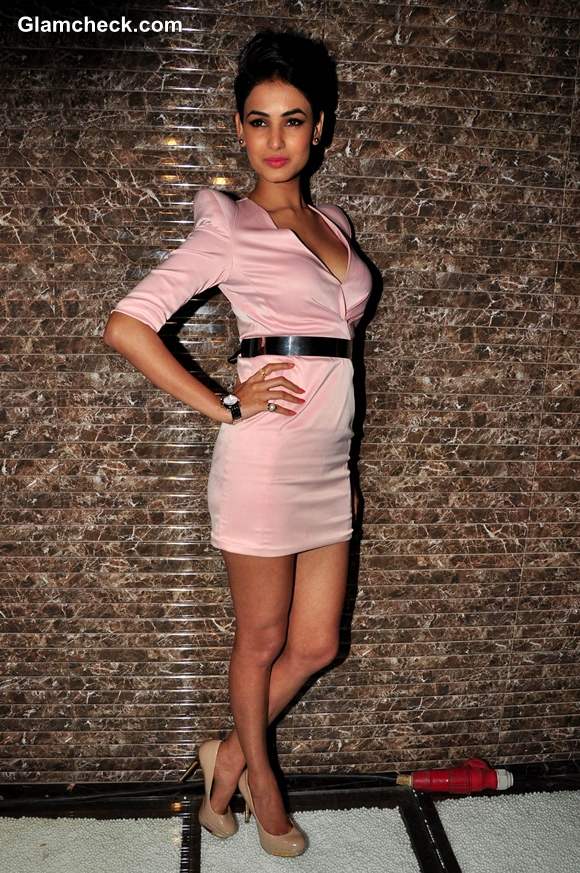 Sonal Chauhan style '3G' Music Launch
Sonal looked very modern in a minimalistic pink dress with a plunging V neckline exposing a very tasteful expanse of decolletage, a short skirt showing off those toned pins, full sleeves and sexy structured shoulders. A metallic silver belt added glamour to the ensemble.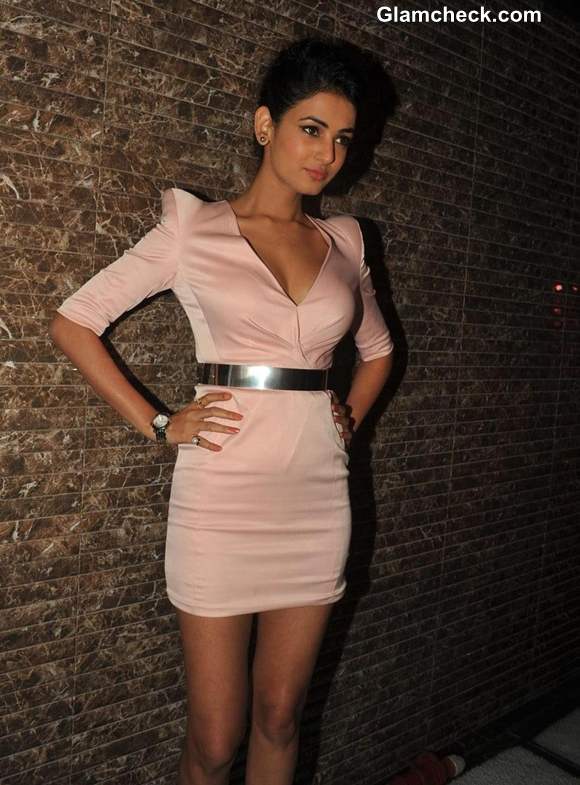 Sonal Chauhan Sports little Pink Dress to Launch '3G' Music
She accessorized with nude pumps and an assortment of trinkets including silver stud earrings, a couple of finger rings and a silver watch.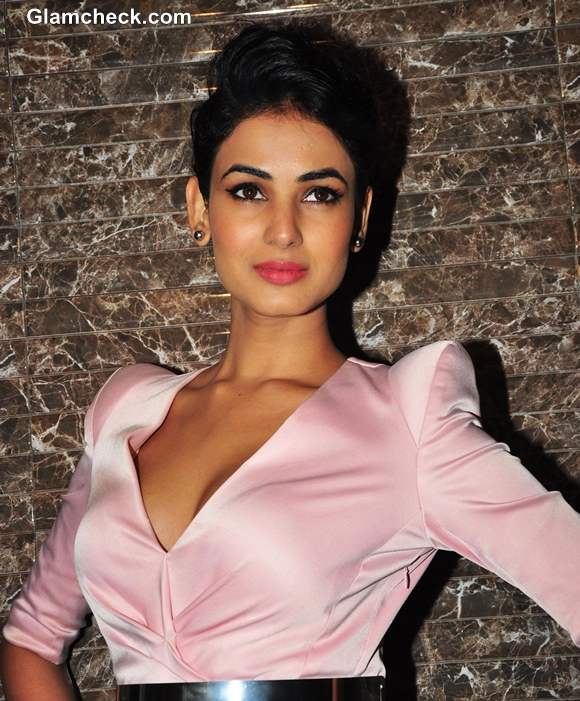 Sonal Chauhan hairstyle 2013
Her peepers were defined with cat's eye makeup and dark liner, both bringing her gorgeous arched eyebrows into sharp relief. She sported a yummy pink lippie that matched her nail polish. A messy updo completed her look.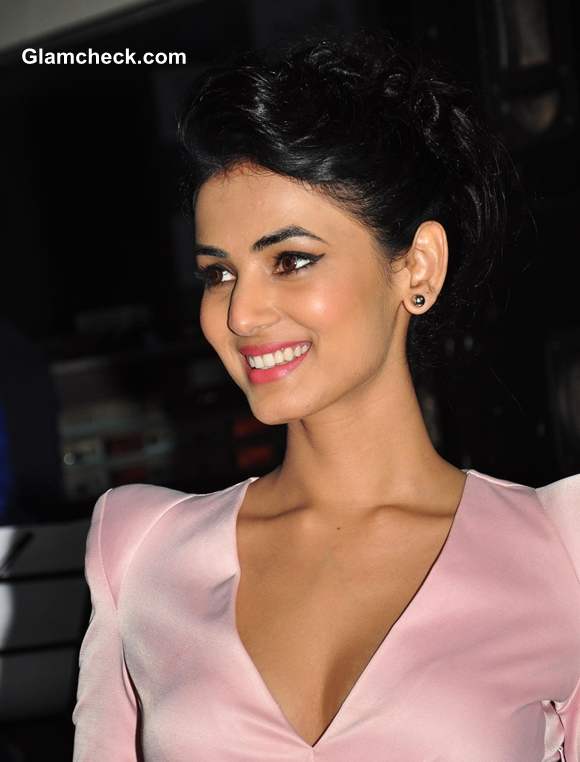 Sonal Chauhan look 3G
This is a good look for Sonal. The color is not one that many can pull off but the fair-skinned beauty sports it with ease. What's more, the outfit plays on both her sexy and sophisticated avatar, making for the perfect ensemble for the brunette beauty.
IANS, Indian Photo Agency