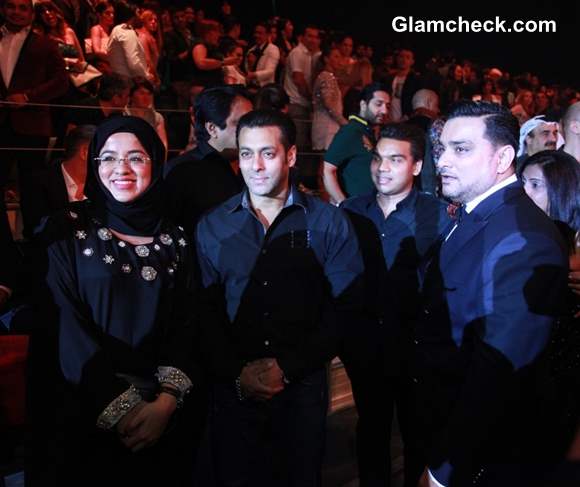 Bollywood actor Salman Khan made a brief appearance at the Splash Fashion League in Madinat Arena, Dubai on February 27 to show support for fashion retailer Splash and to fulfil his promotional duties too. Salman is the official ambassador for Being Human, and Splash is the sole distributor of that brand in the Middle East.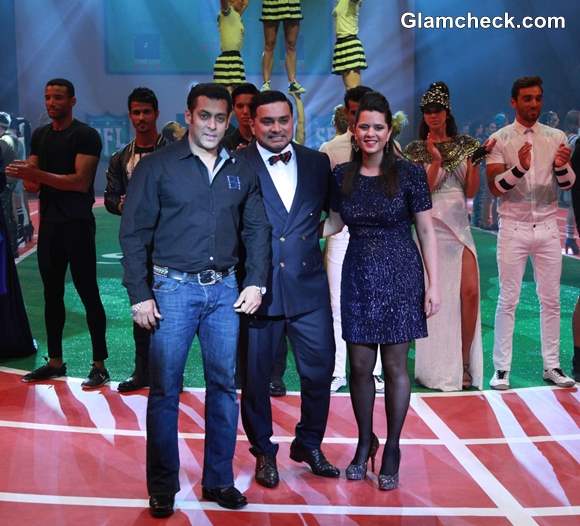 Salman Khan at Splash Fashion League in Dubai
The Splash Fashion League presented the Spring/Summer 2013 Collection. The models sported several popular trends and fashions that will be available in over 150 Splash stores in a dozen countries.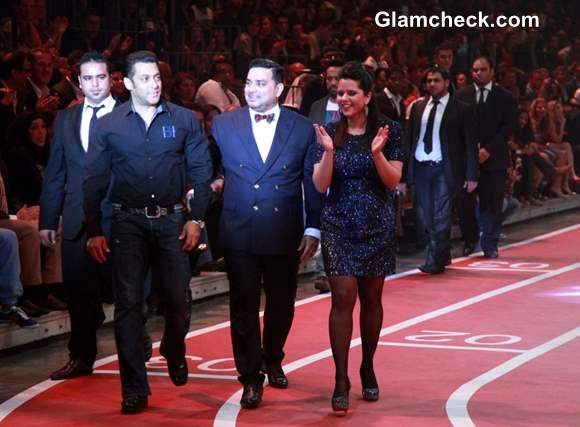 Salman Khan attends Splash Fashion League in Dubai
The event was a pretty elite affair, attended by over 3000 people including the press, Middle-eastern socialites and celebs, and of course, several gorgeous models.
Earlier that day, the fashion retailers announced on their Twitter page that they were very excited to be having Salman attend the huge do.
Salman touched upon the event on his Twitter page too, posting that he was flying to Dubai to start shooting for his next film Mental and would be attending the Splash event while there.
IANS