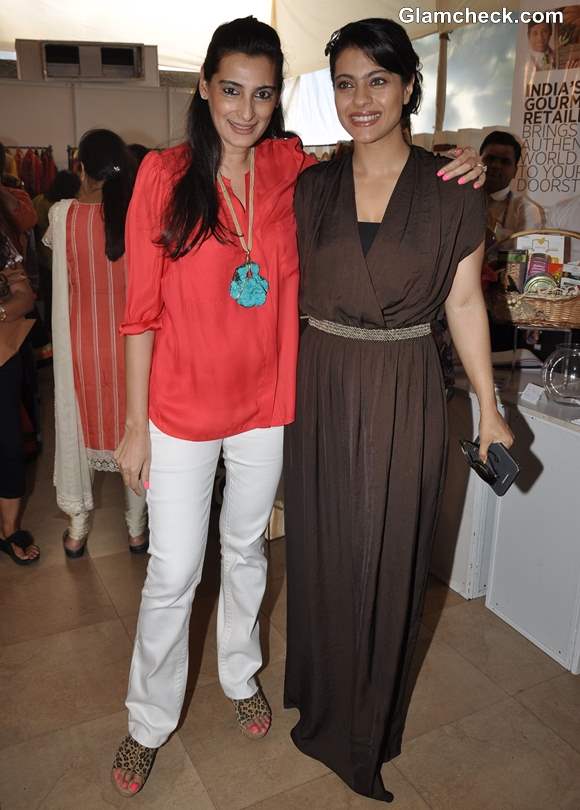 Kajol and Mana Shetty at Children NGO's 'Aariash' Exhibition
Bollywood actress Kajol was at the charity exhibition "Aariash" at Blue Sea in Worli, Mumbai on February 28. Organized by Suneil Shetty's wife, Mana Shetty, the proceeds from the event will benefit the Save the Children NGO which works towards protecting children's rights in India.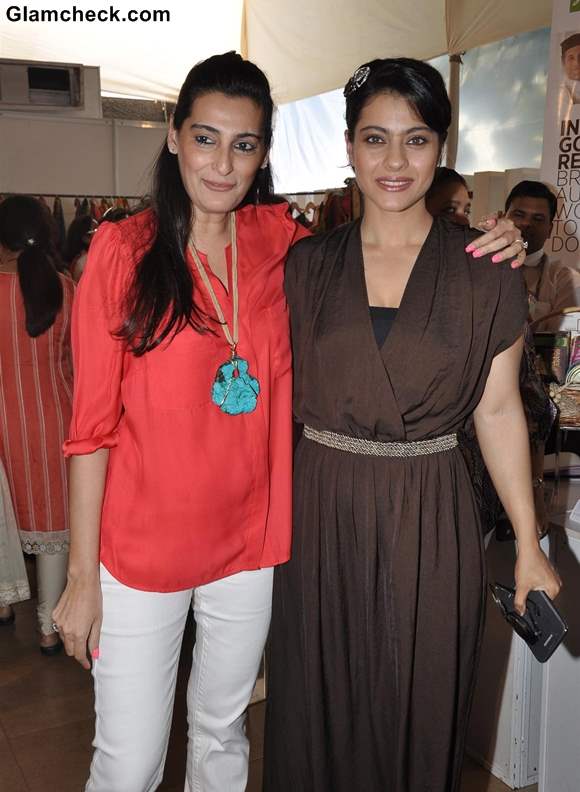 Kajol Attends Save the Children NGO 'Aariash' Exhibition
Kajol painted a relaxed but elegant picture at the do.
Her Look
Stylish Mama
What she wore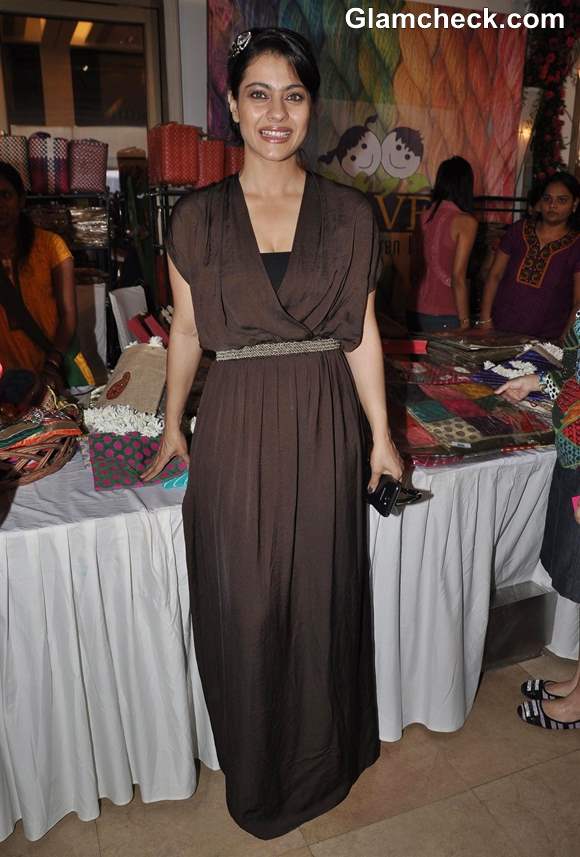 Kajol in brown maxi dress 2013
She looked lovely in a brown maxi with a wraparound style bodice. Accentuated with a woven belt, the outfit was a day-time delight.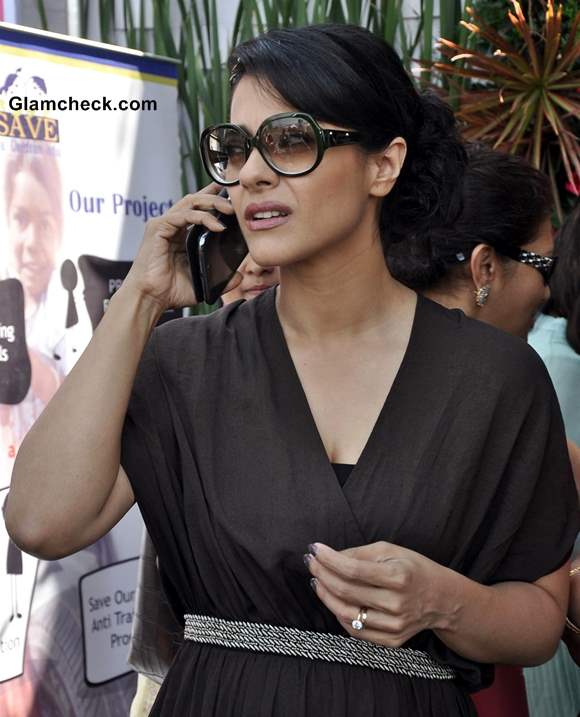 Kajol stylish at Children NGO's 'Aariash' Exhibition
Black-framed sun glasses formed her only accessory. Don't miss her yum brown nails too.
Seeing as how the ensemble was so simple, Kajol had room to play up her hair and makeup. She achieved the right balance with pink lips and nude eye shadow, a fine line of brown defining the shape of her peepers.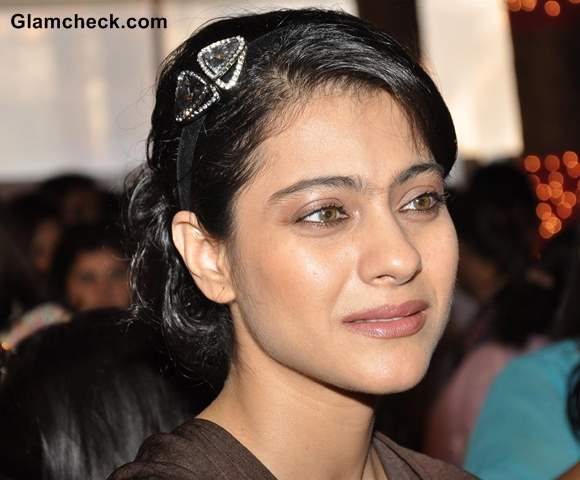 Kajol 
A curly low bun with side-swept bangs rounded off her look beautifully, especially since she accessorized it with a black headband featuring two large diamond studs. We're thrilled to see her try out the hair accessories trend from last year!
Kajol manages to infuse her down-to-earth beauty and persona into the fashionable attire, which is exactly what makes her look so unique!
IANS