Bollywood actor Shraddha Kapoor went with a partial rocker chick look as she and fellow actor Siddhanth Kapoor launched the new ARK Lounge and Bar in Mumbai, India on November 15, 2014.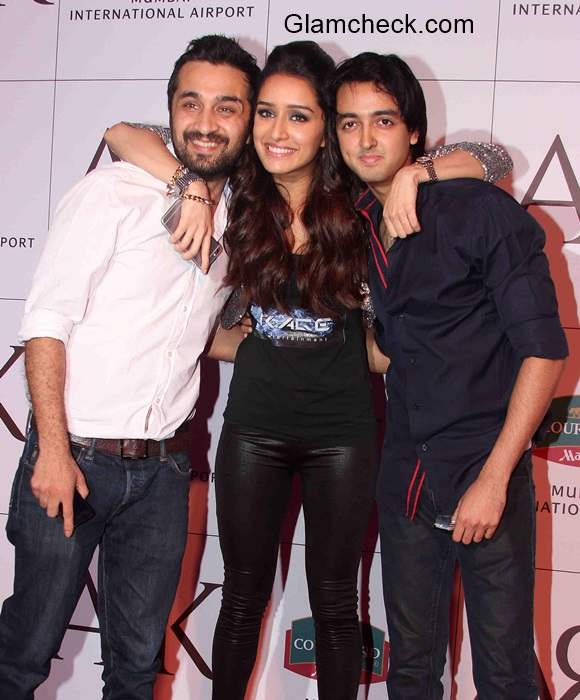 Shraddha Kapoor and Siddhanth Kapoor Launch Mumbai's ARK Lounge
She looked hot in leather-feel leggings teamed and a navy blue tee, the base topped off with a festive silver-sequinned short blazer. Lace-up black boots and multiple bracelets complemented the outfit.
Her half up, half down wavy do had a great wild feel about them which, paired with the leather-feel bottoms, brought the rocker viber to the look. Silver-grey eyeshadow and lined peepers rounded things out.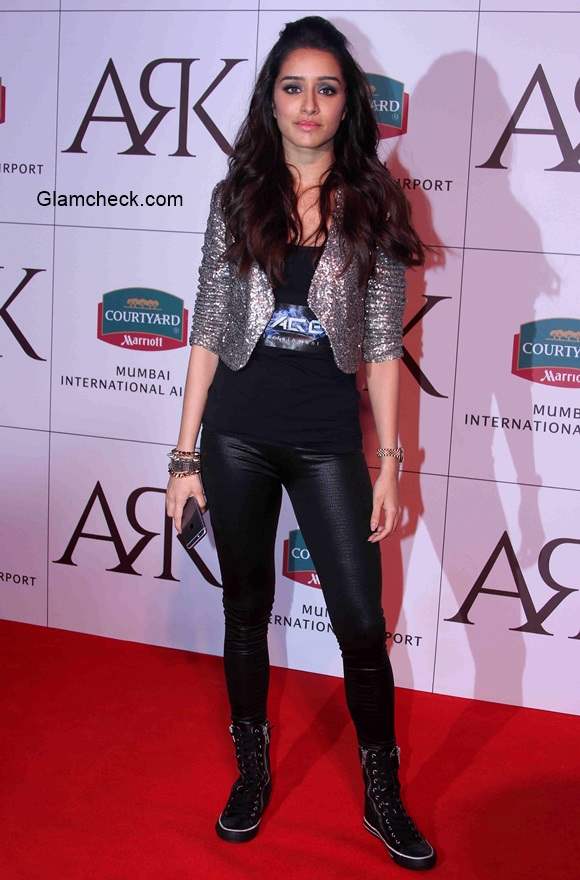 Shraddha Kapoor at Mumbai's ARK Lounge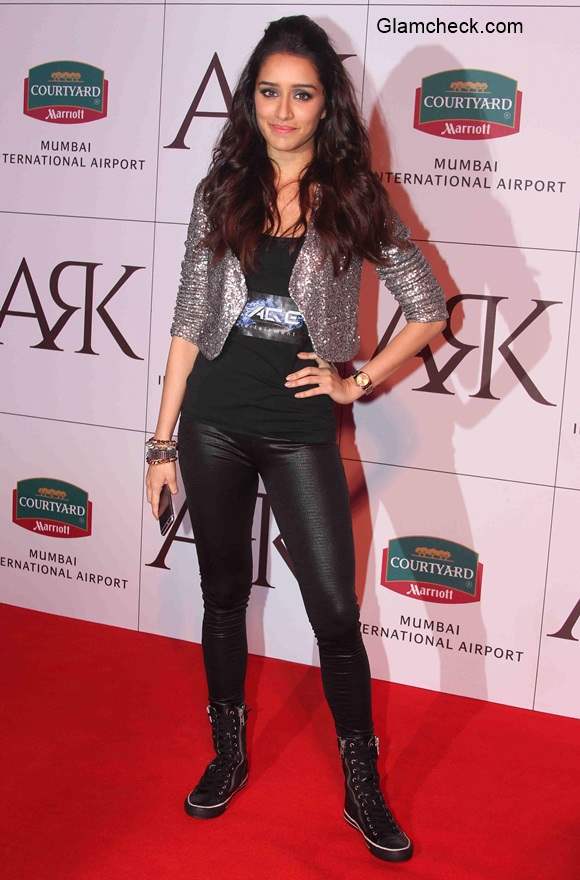 Shraddha Kapoor 2014 In leggings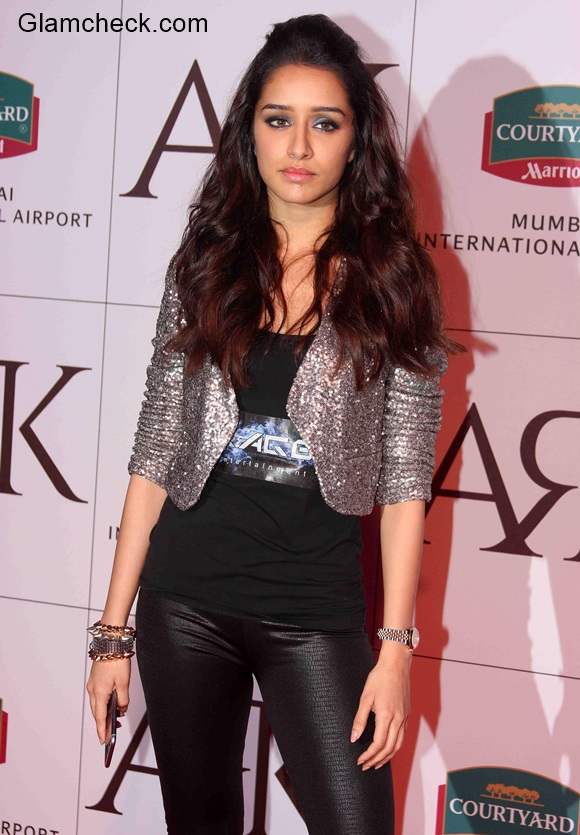 Shraddha Kapoor 2014 Style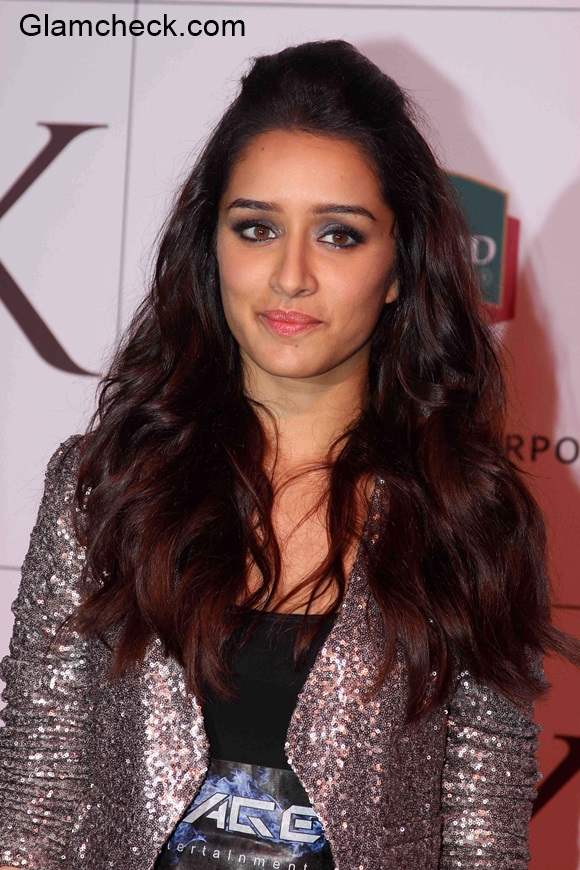 Shraddha Kapoor 2014
Solaris Images