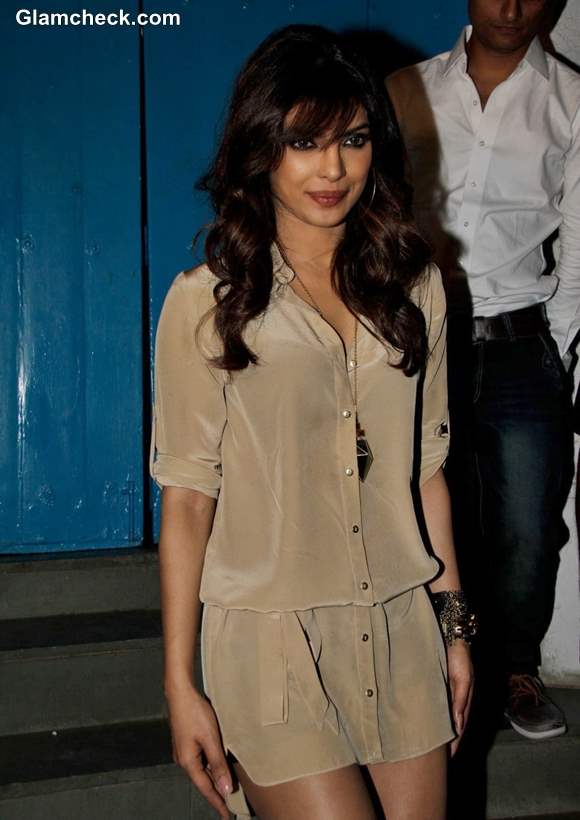 Priyanka Chopra 2013 in Beige Shirt Dress
Bollywood actress Priyanka Chopra sported a youthful, preppy yet stylish ensemble at an event recently.
Her Look
Daytime casual
What she wore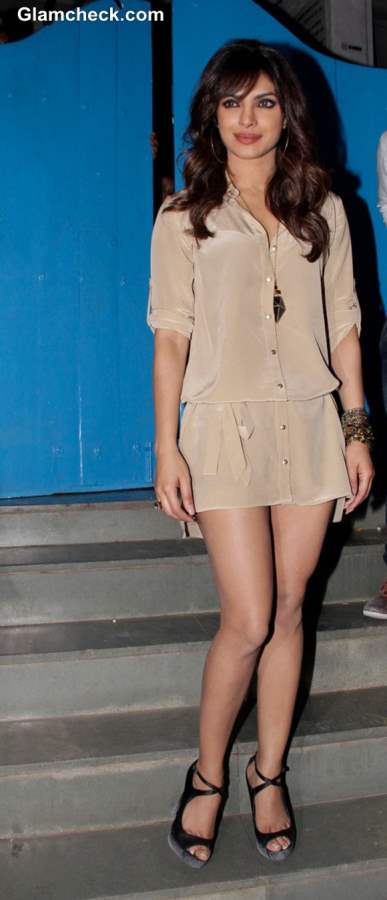 Priyanka Chopra Sexy in Beige Shirt Dress
Priyanka wore a safari-style beige shirt dress with a tie-up belt sitting low on the waist making the bottom half of her outfit appear like a flirty mini skirt. The outfit is minimalistic and playful, the neutral color trendy, and the rising hemline an opportunity to show off her toned legs.
She accessorized her ensemble in the same minimalistic way with cut-out black heels, thin gold hoop earrings, an occult-style black pendant and a chunky cuff bracelet.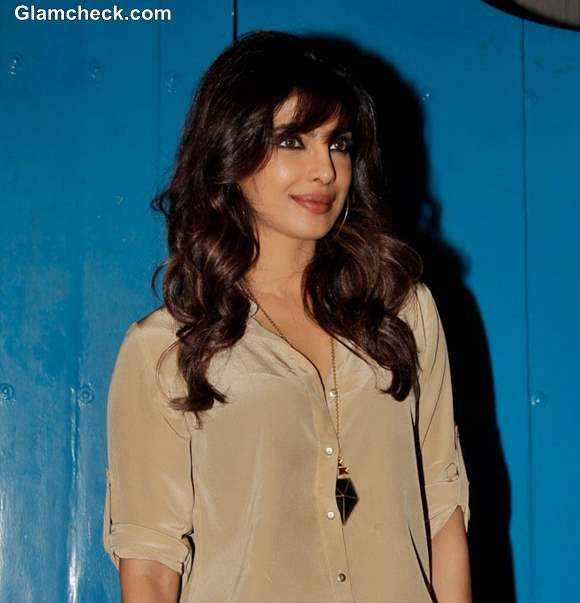 Priyanka Chopra hairstyle curls 2013
Loose, voluminous curls with side-swept bangs, seductively smoky eyes and a deep rose lippie completed her look. Her hairdo plays on her inherent femininity while her accentuated peepers and lips reinforce her sex symbol persona despite the seemingly innocuous little number she sported that day.
IANS