Bollywood actress Priyanka Chopra always gives us something to talk about. If it's not how great her smile or hair looks, it's definitely the classy clothes she decks herself out in.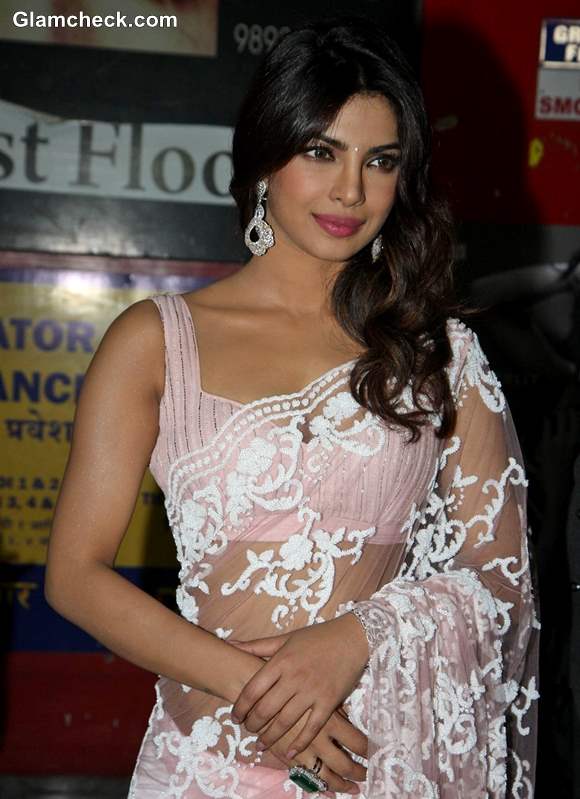 Priyanka Chopra in pink Lace Sari
We spotted her in a pink sari recently, one so pretty and dainty that it surely aroused protective instincts in men and much envy in women!
Her Look
Floral feminine
What she wore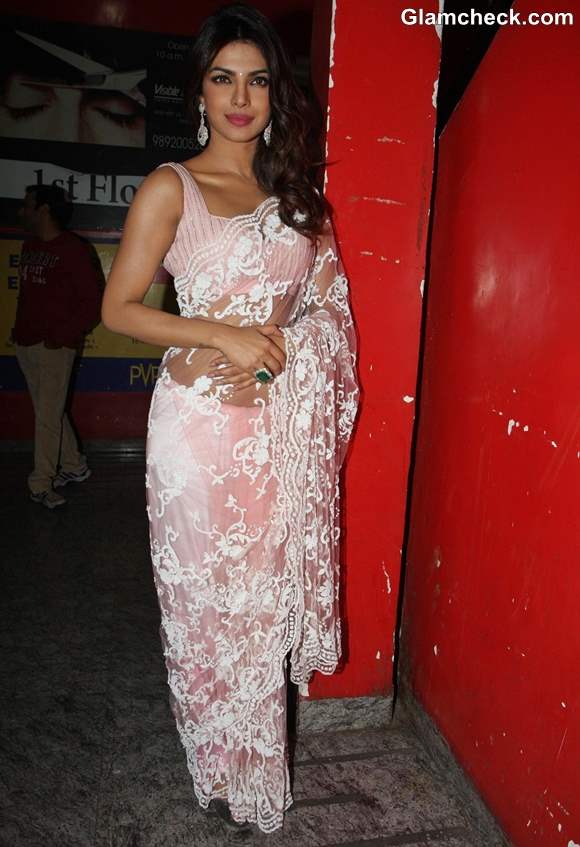 Priyanka Chopra in Sheer Pink Lace Sari
The former beauty queen wrapped her toned figure in nine yards of pink sheer lace with exquisite white beaded embroidery in floral designs. The fabric and pattern was so light it seemed to be fashioned from air. A sleeveless, low-cut pink blouse with silver stripes completed her attire.
She accessorized her outfit with floral diamond danglers, an intricate silver bracelet and a green-stoned ring.
The sari and her accessories seemed made for each other. The contrasting green of the stone is an interesting touch which breaks away from the all-pink mould, imparting a bold touch to the otherwise almost fragile ensemble.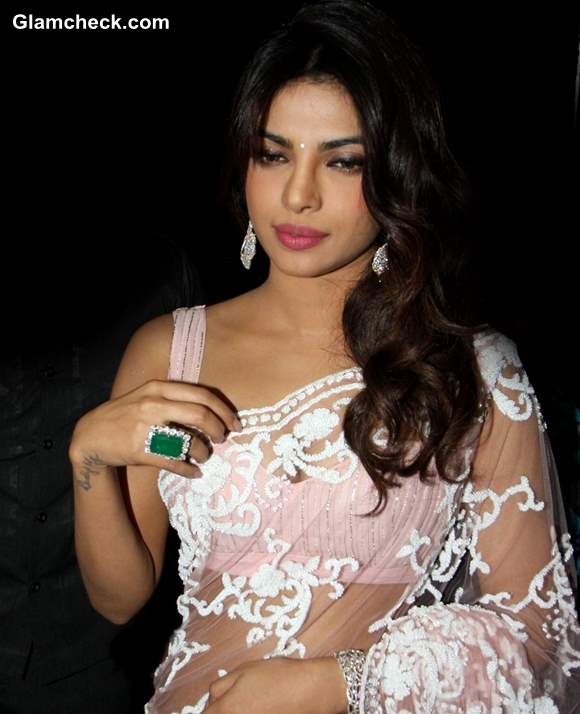 Priyanka Chopra Delicate in Sheer Lace Sari
She went on to enhance her look with a tiny sparkly bindi, pink lips and luscious side-swept curls honeyed with brown highlights.
IANS