Bollywood actress Karisma Kapoor showed her support for children's development by attending a charity event organised by designer Archana Kochhar for Project Crayons NGO at her studio in Juhu, Mumbai on March 8.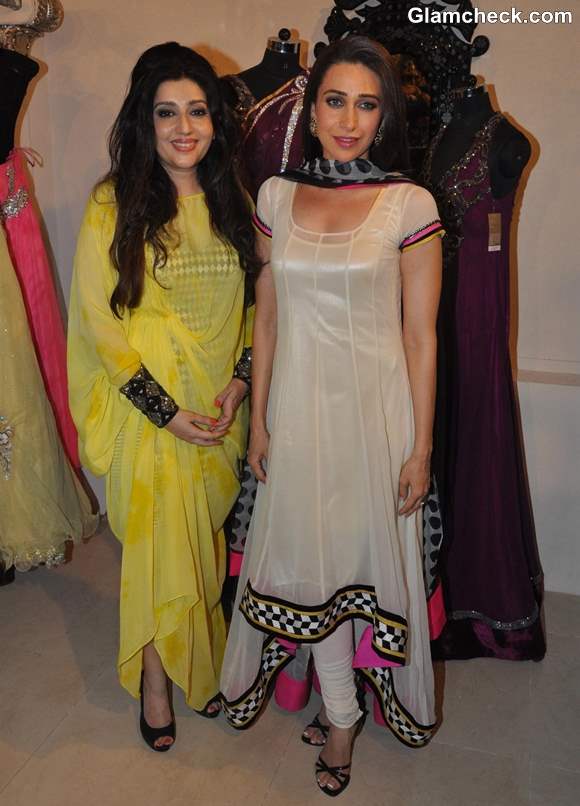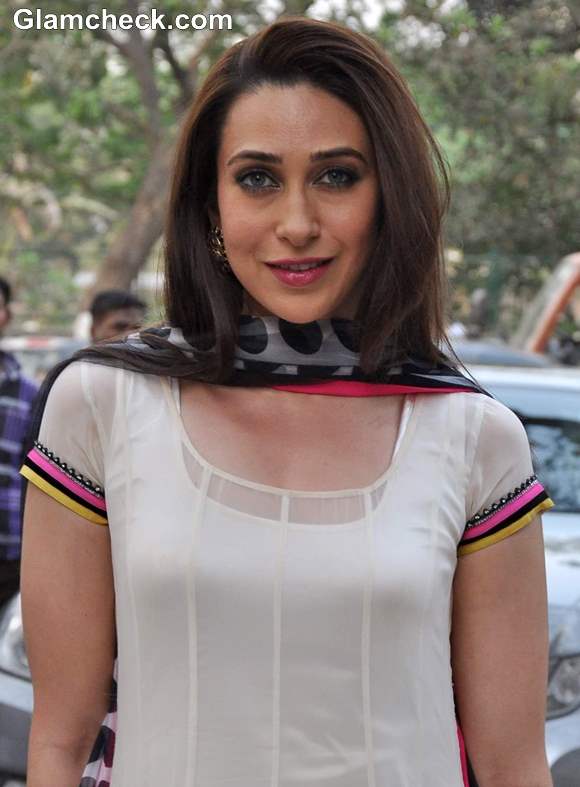 Karisma Kapoor at Archan Kochhar Charity Event 2103
Project Crayons NGO believes in providing for children who are lost in the margins of society. The NGO is involved in initiatives that empower underprivileged children by ensuring that they have access to adequate food, clothing, shelter and all-important education.
Karisma's presence there gave a big boost to publicising the worthy cause.
Her Look
Trendy yet traditional
What she wore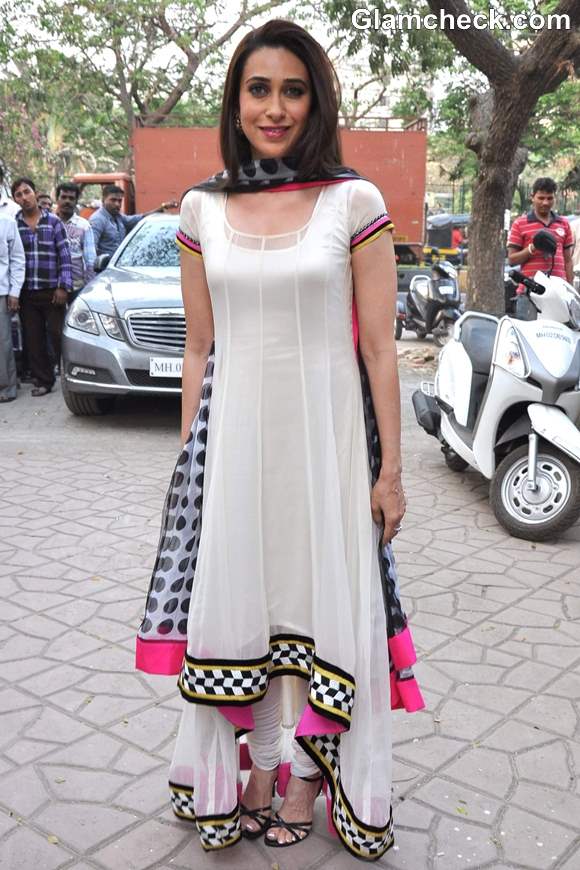 Karisma Kapoor in Salwar Kameez 2013
Karisma is generally a very nifty dresser and more partial to Western outfits than Indian ones. However, that just makes us all the more eager to see her in traditional wear since she looks so fabulous in them too and we can't get enough!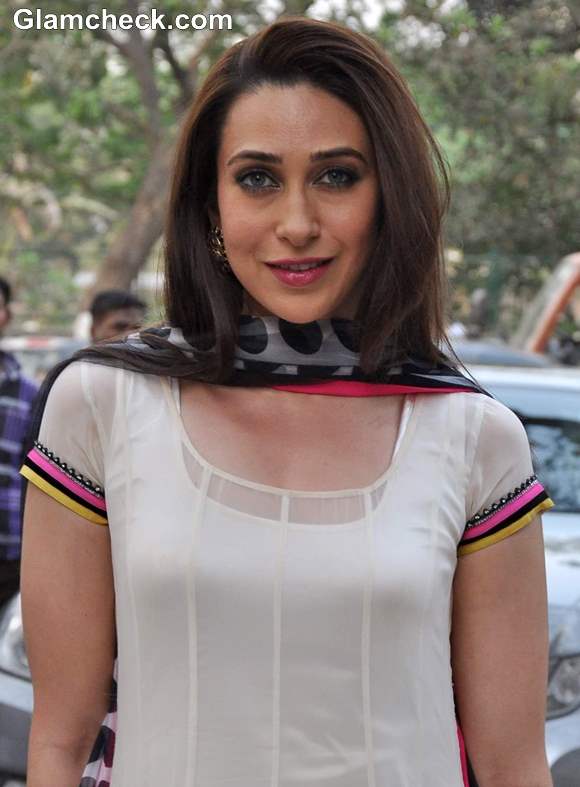 Karisma Kapoor in Salwar Kameez at Archan Kochhar Charity Event
Her love of clean lines and structure are apparent in the ivory salwar kameez she wore. Designed by Archana, the outfit boasted a lovely asymmetrical border with a geometric print on the hemline. Her dupatta sported large black polka dots against an ivory background and a fuchsia border.
Black sandals and antique earrings accessorized her look while loose, wavy hair and pink lipstick completed it.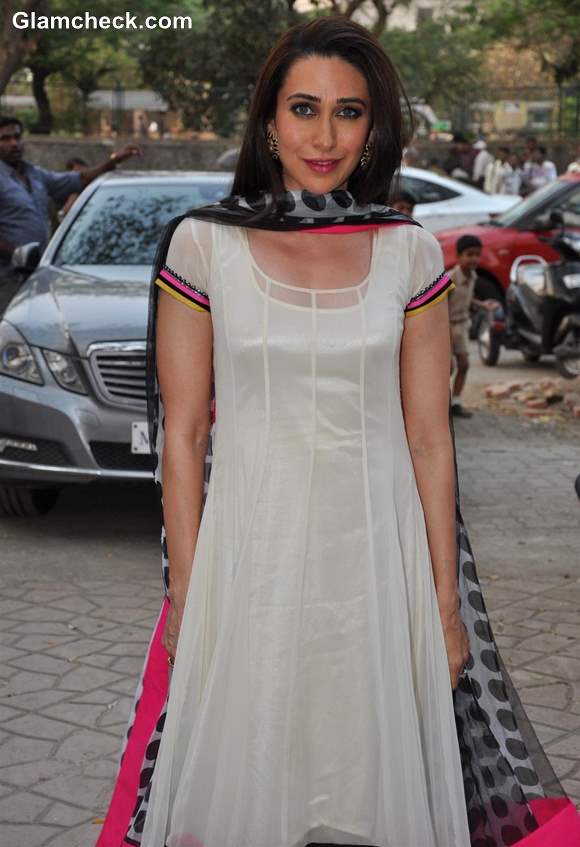 Karisma Kapoor in Ivory Salwar Kameez at Archan Kochhar Charity Event
She looks like she always does – in control, feminine, fashion forward and enviably pretty!
IANS