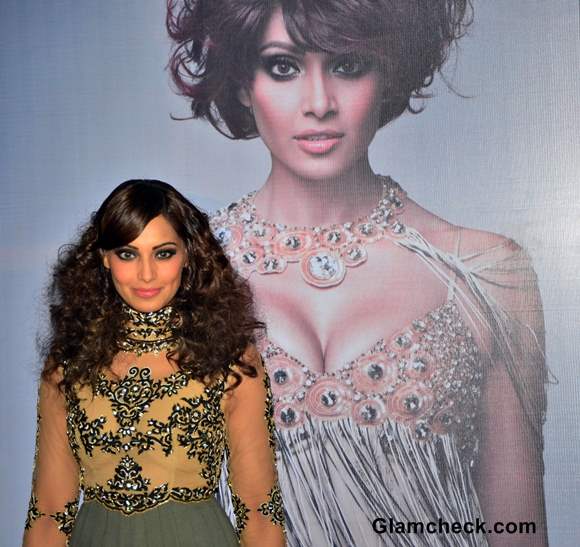 Bollywood actress & brand ambassador Bipasha Basu announced the India Resortwear Fashion Week (IRFW) and India fashion awards in Mumbai, India on March 18.
Her Look
Celebratory
What she wore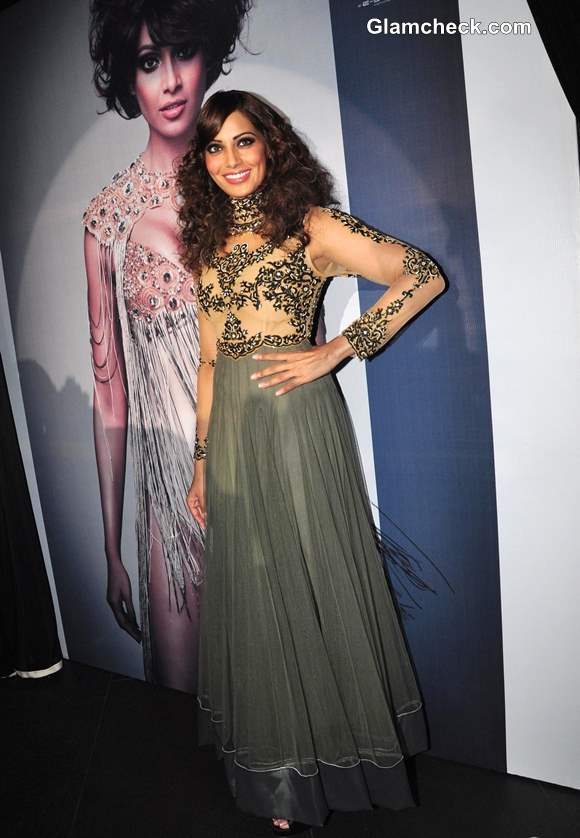 Bipasha Basu in Anarkali at India Resortwear Fashion Week 2013 Promo
She looked resplendent in an anarkali suit – the bodice full-sleeved and high-necked, nude fabric embellished with olive green and white embroidery. A plain floor-sweeping skirt balanced out all that rich detailing on the top half.
The outfit is stunning, no doubt about it. And if it weren't for her styling of the look, her ensemble would have been flawless.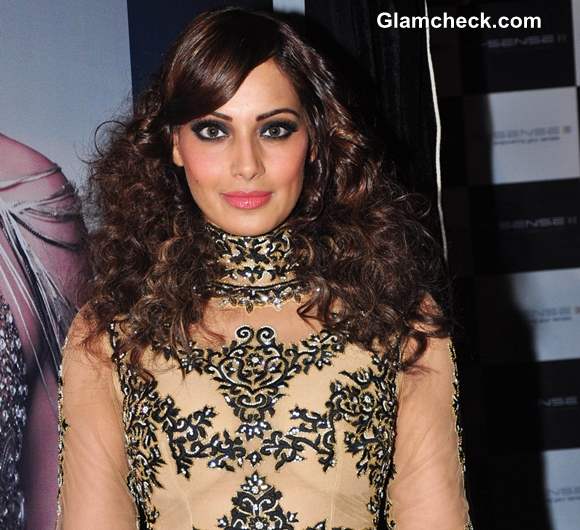 Bipasha Basu hairstyle curly hair 2013
We love the makeup – smokey dark eyes and glowy hues on her cheeks and lips. It's the hairdo that we have a beef with. She styled her brown hair in voluminous, frizzy curls that hung down both sides of her face. It's just too busy. The curls are fine on their own, but they clash with the embroidery on her clothes and make for quite a messy visual.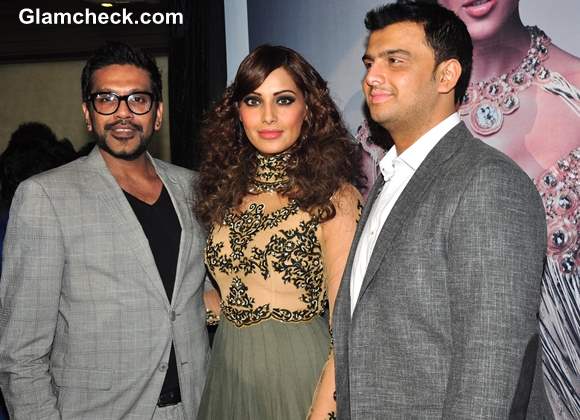 Bipasha Basu at India Resortwear Fashion Week 2013 Promo
IRFW is the brainchild of fashion designers Rocky S. and Amit Patel who want to bring the latest and most innovative ideas in resort wear to the Indian market.
It's a great time for a concept like this since Indian fashion is in a very good place on the international front and is rapidly evolving in its own right. Several celebrities will be giving IRFW their stamp of approval by attending the promotional events, press meets and parties planned around it.
Indian Photo Agency