Designer Suhani Pittie created yet another ripple through the world of fashion with her gorgeous range of jewelry at the Lakme Fashion Week Summer/Resort 2013 in Mumbai on 22nd March this year.
Her collection called "Dances with the Earth" was a spiritual celebration of paganism seen amongst tribes of ages past. Acrylic and copper were used to create these works of art.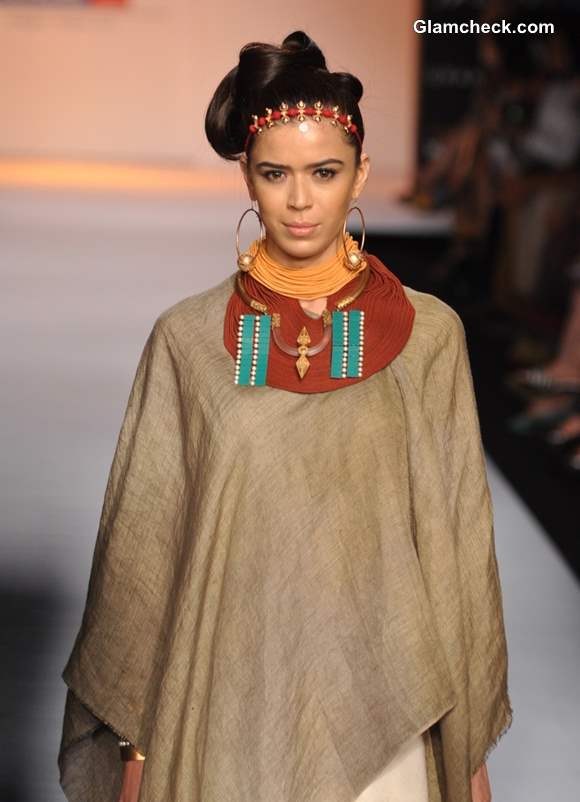 Suhani Pittie LFW Summer-Resort 2013 Collection
Using copper as her medium, one of the earliest metals used by humans, Suhani created circular bases for her spiral bangles, head pieces and neckpieces. Over that, she used coloured cords to bind various elements of the jewelry together. Patterns of inter-connected vines, flowers and animals were seen along with designs of the sun and the moon.
LFW Summer-Resort 2013 Suhani Pittie
Acrylic was added as a contrast to the copper to create beautiful, rustic head bands, anklets, belts, cuffs, bangles, arm bands, necklaces and earrings.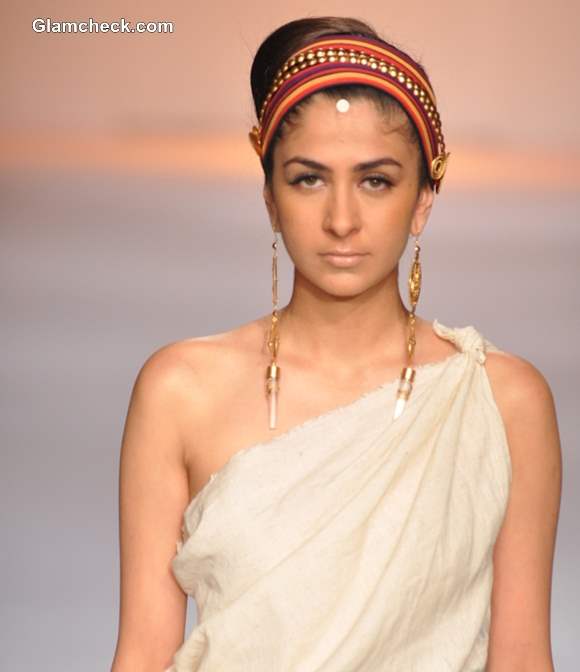 LFW Summer-Resort 2013 Suhani Pittie
From her many creations, of special note were the layered necklaces with square and circular motifs, primeval ear studs, a bird crown cord bracelet and the circular hoop necklaces that had a definite earthy vibe to it.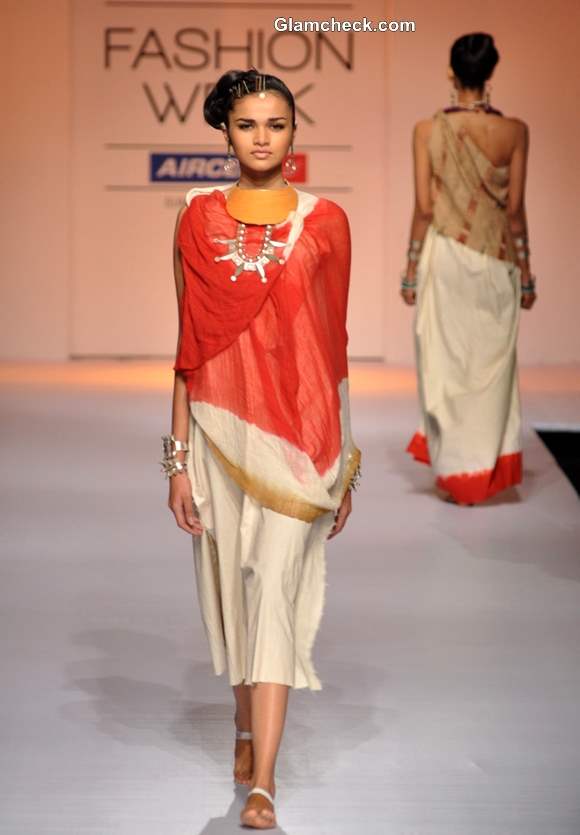 LFW Summer-Resort 2013 Suhani Pittie collection
Another piece worthy of mention was a necklace set in copper with leaf-like spears placed at intervals.  This was teamed with matching square bangles with similar craftsmanship on them.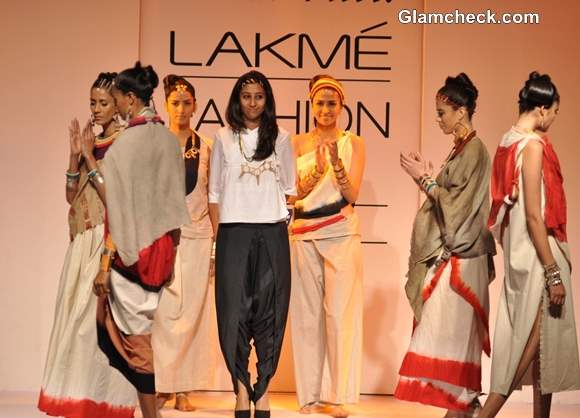 Suhani Pittie at LFW Summer-Resort 2013
Suhani Pittie was recently selected by the World Gold Council as one of the world's Top 10 Most Inventive and Ingenious Jewellery Designers. With creations like these, it's not hard to see why her designs are going to be the envy of every woman.
IANS