The 50th edition of Ponds Femina Miss India 2013 ended on March 24 in Mumbai India after months of auditions across the nation and weeks of gruelling round after round for the contestants. Navneet Kaur Dhillon was crowned the winner, Sobhita Dhulipala was the first runner-up and Zaya Afroz followed. As lovely as the stage that evening was the red carpet as B-town and fashion-world beauties arrived to witness the grand event.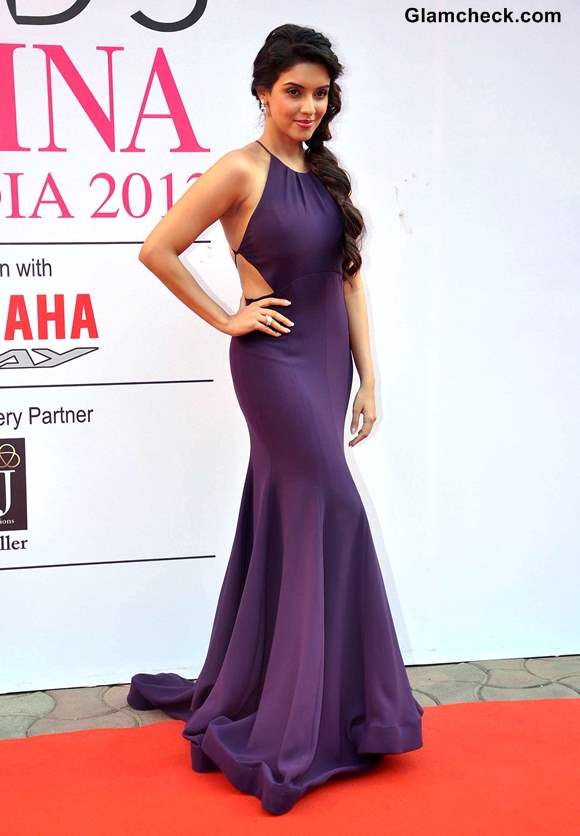 Asin Thottumkal at Ponds Femina Miss India 2013 Finale
Bollywood actress Asin Thottumkal glowed in a royal purple evening gown by Gauri and Nainika. The dress had a fishtail silhouette that made the Bol Bachchan star a luscious treat for the eyes. Don't miss her gorgeous side-swept braid too. An elegant, feminine look that we love.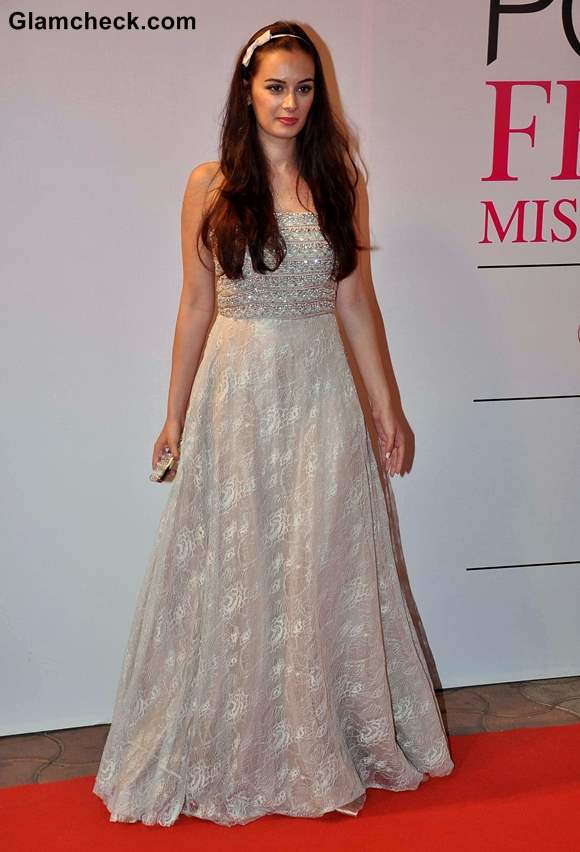 Evelyn Sharma at Ponds Femina Miss India 2013 Finale
Bollywood actress Evelyn Sharma is a relative newcomer to the red carpet but was walking it like a veteran. Clad in silver-encrusted lace gown with a satin headband, Evelyn looked like she'd just fallen from heaven.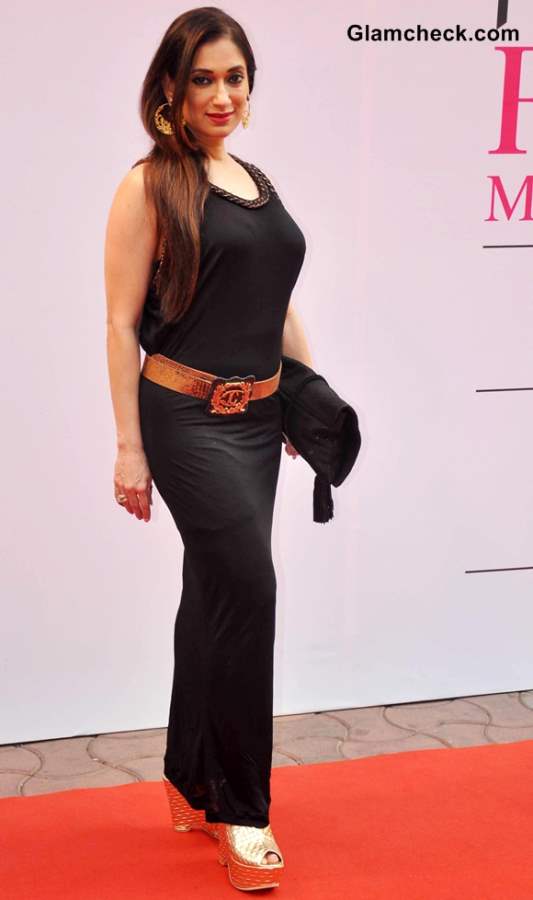 Lucky Morani at Ponds Femina Miss India 2013 Finale
Lucky Morani went with an edgy casual look in an ankle-length black dress, pairing it with a gold belt, gold platform heels, gold earrings and a black purse. It was simple but made a striking enough picture that you sat up and took notice.
Ponds Femina Miss India 2013 Finale
Model Parvathy Omanakuttan was elegance and glamour personified in a white gown with crystal-encrusted straps that extended to the back to create an interesting pattern.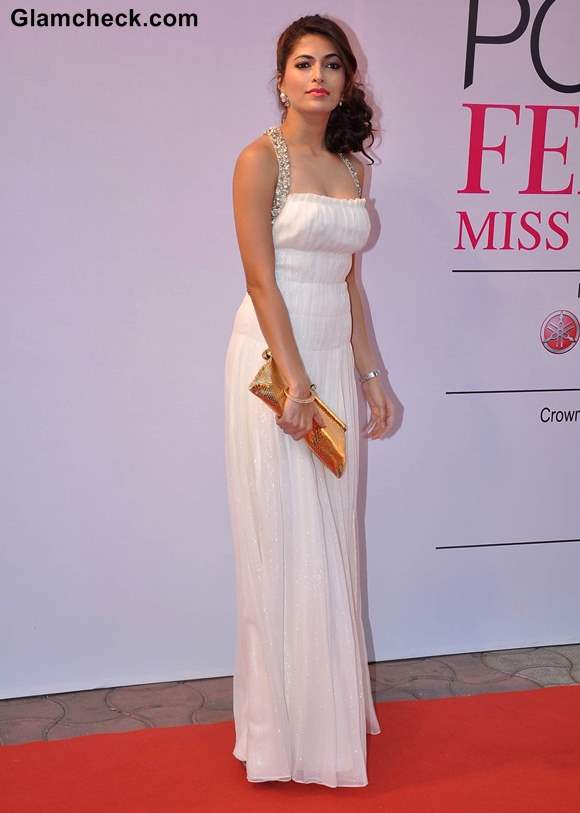 Model Parvathy Omanakuttan  at Ponds Femina Miss India 2013 Finale
We love that she chose a metallic gold clutch to accessorize with instead of something more predictable. And nothing could have been more perfect than her yum side-swept bun to complete her look.
IANS, Indian Photo Agency