Bollywood actress Shilpa Shetty flew to Mangalore in Karnataka, India on November 24, 2013 to  inaugurate the first PC Jewellers showroom in the state. The venue was over-crowded as people came out to see the big star. She was there for only thirty minutes and even the second in the chain of command of PC Jewellers did not get to interact with her.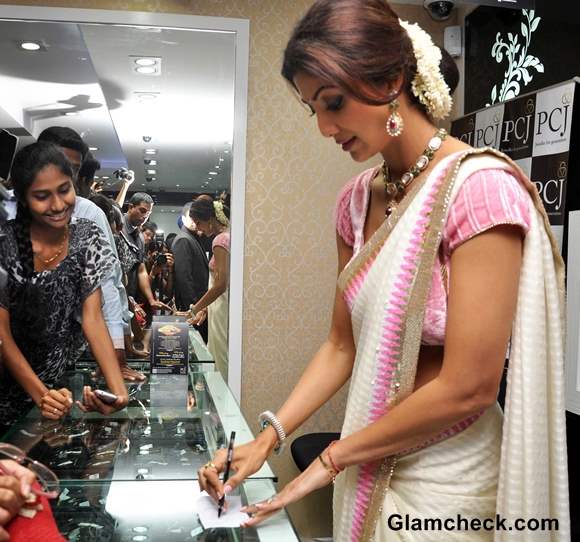 Shilpa Shetty at P C Jewelers Inaguration in Mangalore
This is the 39th national store of the brand, and Shilpa congratulated them, also saying that she loved their creations. She also said that she would like to visit Mangalore, her birth place, more often but that her schedule did not allow her to do so. She revealed that she had been wanting to visit the Kateel temple for a long time after the birth of her son Viaan last year, and that she believed this endorsement deal with PC Jewellers was fated since she was finally getting the opportunity to do that.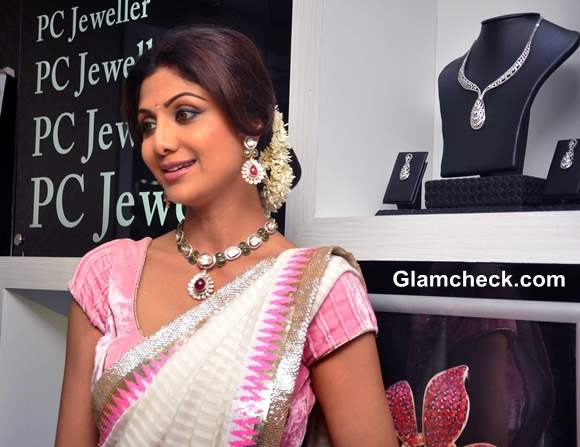 Shilpa Shetty at P C Jewelers Inaguration Mangalore
She said she would be visiting the Kateel Durga Parameshwari Temple near Mangalore before flying back to Mumbai that same day. Her visit there was just as crowded as the promotional event in the city.
She was definitely dressed for the long day, and her attire seemed to be more inspired by her trip to the temple. Indeed, she did express that she was more excited about the latter since she was a very religious person and believed in the deity of the temple.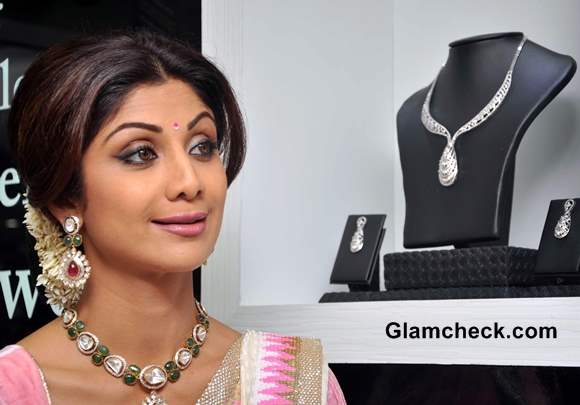 Shilpa Shetty 2013 Traditional Bun hairstyle with Gajra
Shilpa wore an off-white sari with pink and gold trimmings. Her cap sleeve blouse was fashioned from velvet and featured minimal gold detailing on the hemline. A traditional jewellery set including a bracelet, statement necklace and matching dangle earrings accessorised the outfit.
Shilpa Shetty 2013 at PC Jewelers store inaguration in Mangalore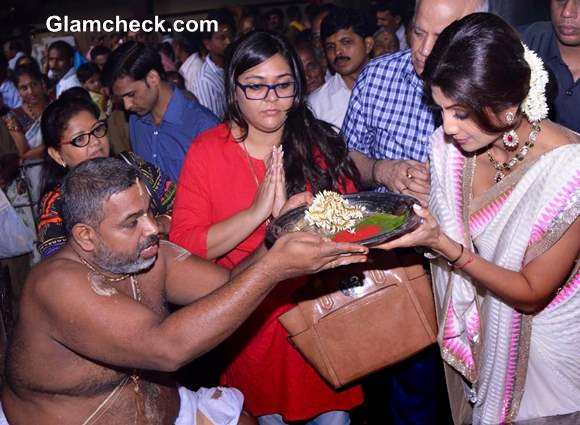 Shilpa Shetty Gajra Hairstyle 2013
Her hair was swept back into a simple bun and adorned with Mangalore jasmine flowers. She commented that she had asked for the floral headgear the minute she landed as she had long wished to wear them in her hair and was glad that the wish was finally coming true.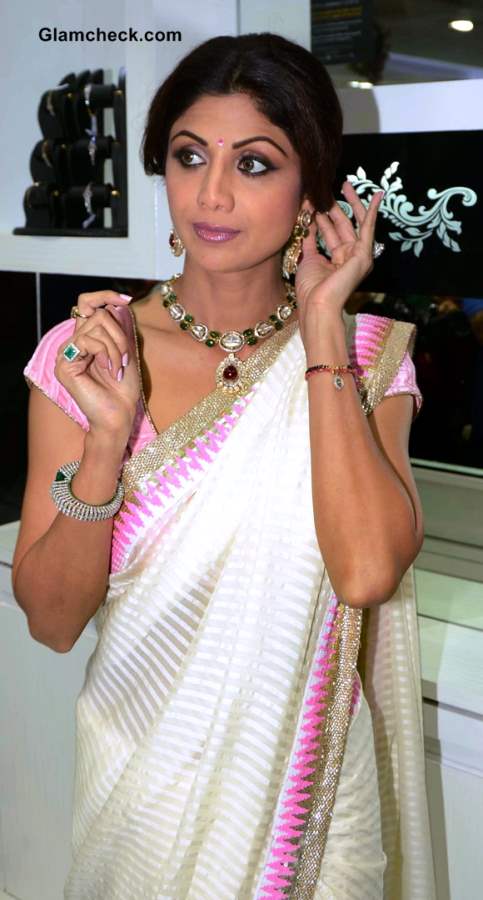 Shilpa Shetty 2013 White and Pink Sari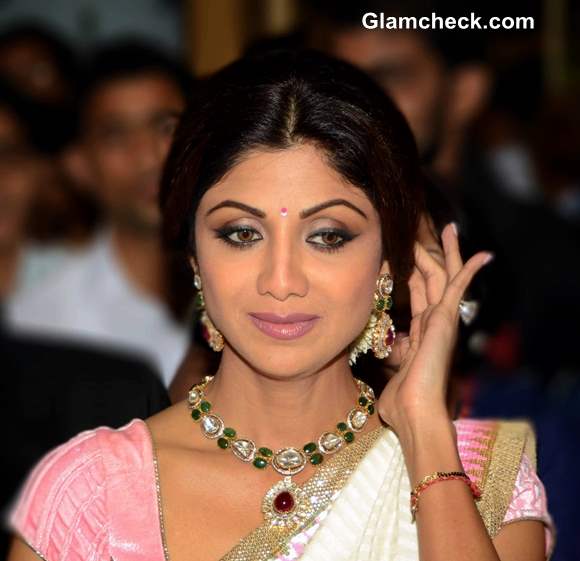 Shilpa Shetty 2013 Traditional Look
Shilpa was also supposed to go see her ancestral home and visit a Dharmshala nearby, but the plans were cancelled at the last minute. 
Image: Indian Photo Agency