We're all looking forward to the release of Ekta Kapoor's "Ek Thi Daayan". And the smart producer is keeping us guessing and overall just doing a great job of keeping our interest piqued as the premiere day nears.
'Ek Thi Daayan' book release
Taking her promotional efforts to the next step, she recently released a book based on the film's supernatural theme at Hotel Novotel in Juhu, Mumbai on April 3. Written by Ved Prakash Sharma, the book features several short stories that feature ghosts, witches and other spooky phenomenon. In the film, one story sequence starring actress Shweta Tiwari shows her reading a copy of the book.
Two of the lead actresses Konkona Sen Sharma and Huma Qureshi were also at the event. Konkona went with traditional look for the event while Huma sported a casual chic look.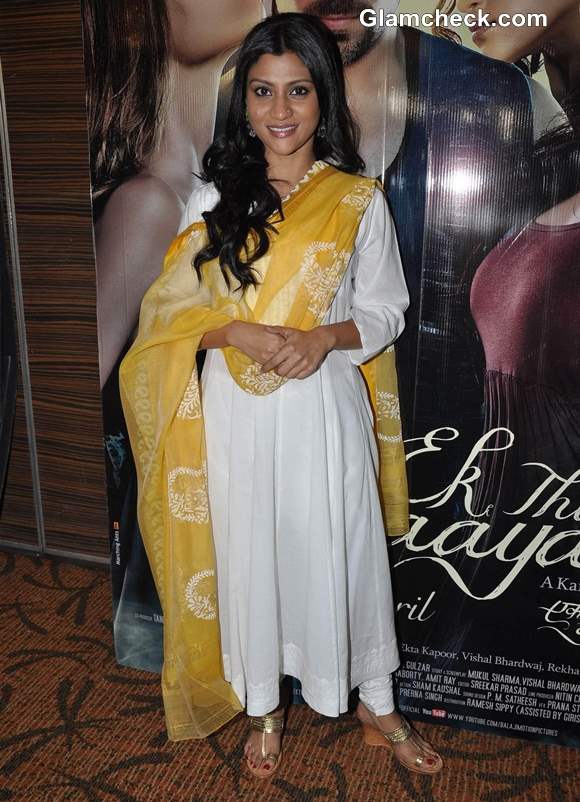 Konkona Sen 'Ek Thi Daayan'
Konkona wore a simple, cool and comfortable off-white salwar kameez with a blazing yellow dupatta – very eye-catching. Gold wedge sandals and jhumkas accessorized her ensemble. She completed her look with darkly-lined eyes, a plum lippie and side-swept curls.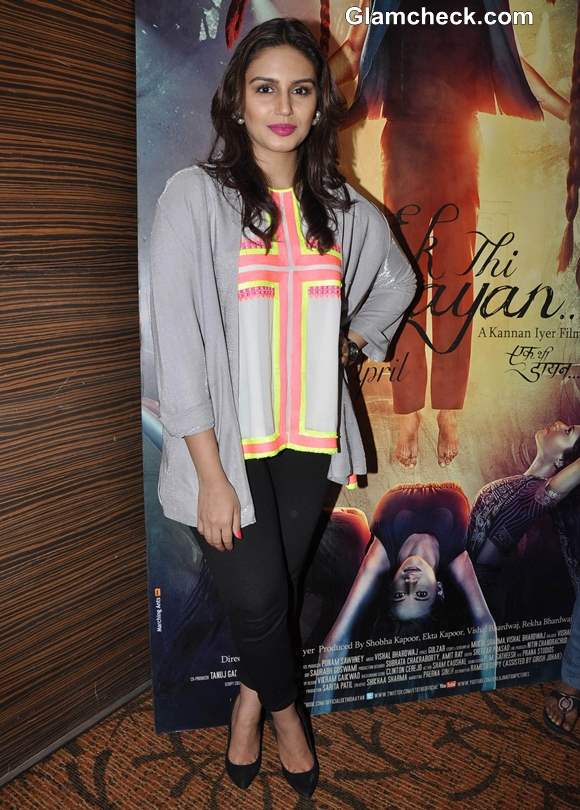 Huma Qureshi 'Ek Thi Daayan'
Balancing out her ethnically-inspired counterpart, Huma donned a pair of black leggings with a neon patterned blouse and grey jacket. More bold color made its presence felt on her nails and lips with a pretty neon orange and fuchsia respectively. Pear stud earrings and black pumps rounded off her fetching look.
The preludes for "Ek thi Daayan" have been quite interesting. The movie releases April 19 so don't forget to check it out for a major dose of chills and thrills.
IANS