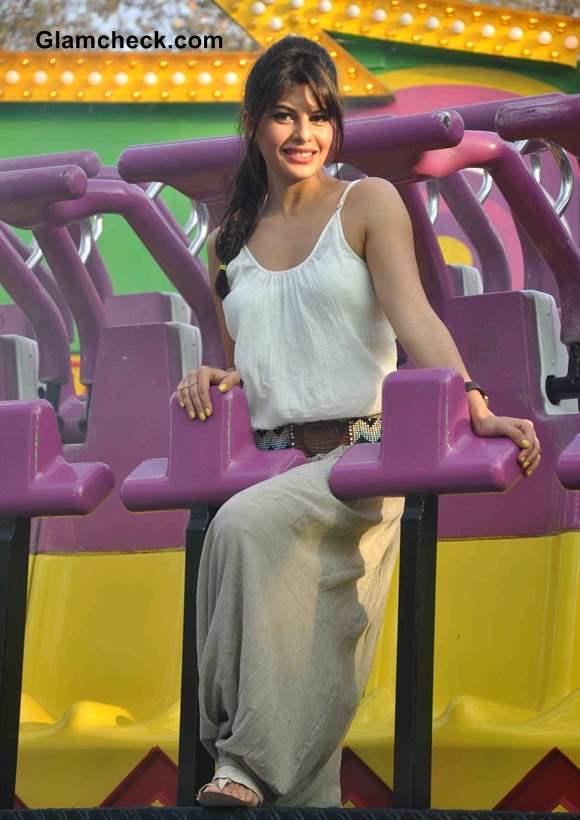 Jacqueline Fernandez 2013 in Palazzo Pants
Bollywood actress Jacqueline Fernandez was at Essel World in Malad, Mumbai over the weekend. No, she wasn't there to have fun, although she did anyway. She was launching a new ride – Top Spin – that opened up to the public that day.
Jacqueline Fernandez at Essel World
She got into the spirit of things by having a go on the ride too with a few other lucky first-timers. The pretty lady beat the heat in a cool ensemble that was really well put together.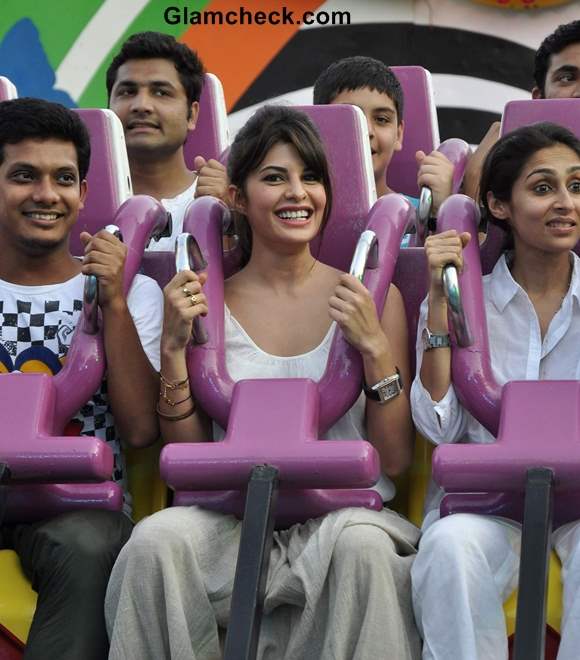 Jacqueline Fernandez in Palazzo Pants
Her Look
Resort
What she wore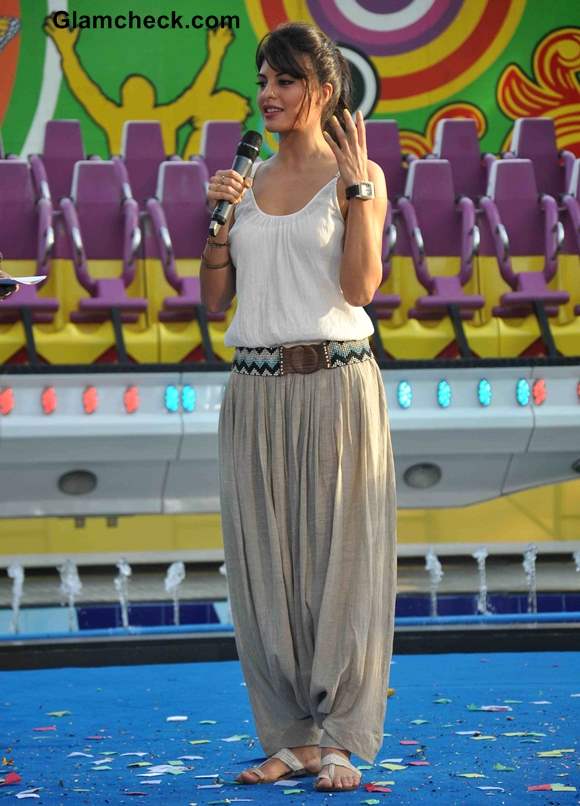 Jacqueline Fernandez 2013 in Palazzo Pants at Essel World
The Sri Lankan beauty paired a loose-fitting white spaghetti top with khaki-colored harem pants. This basic ensemble was really quite something! It immediately made you think of calm, relaxing things like a beach-side brunch or a barbecue by the pool. It was light and airy but in no way did it compromise on style.
Jacqueline Fernandez Cools off in Palazzo Pants at Essel World
She accessorized the outfit with an Aztec-themed beaded belt, multiple bracelets, white sandals and a watch, choosing to leave her neck bare so that her shoulders were the point of focus.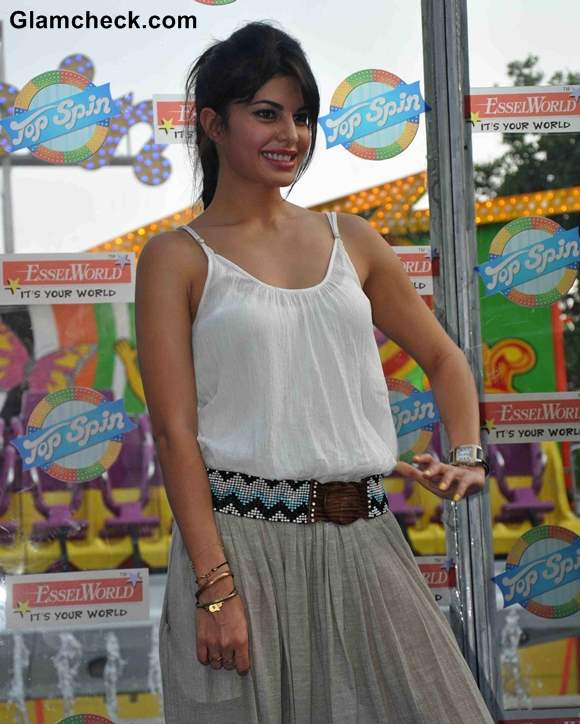 Jacqueline Fernandez 2013 at Essel World
The next best thing about the get-up was her hair – a lovely, ultra-feminine side-swept braid with her grown-out bangs combed to the sides of her face giving her a charming girl-next-door appeal. She rounded it all off with some eye liner and a light pink lippie.
IANS