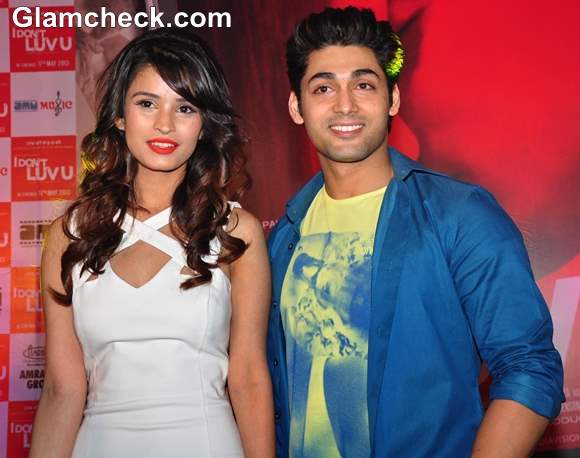 Bollywood actress Chetna Pande and her co-star Ruslaan Mumtaaz were spotted at the music launch of their upcoming film "I Don`t Luv U" at Hotel Novotel in Juhu, Mumbai on April 22.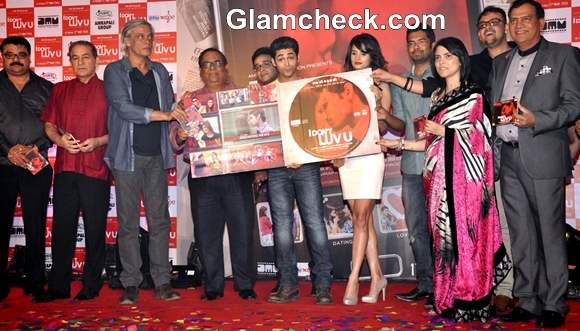 'I Don't Luv U' Music Launch
Her Look
Glam
What she wore
Chetna Pande 2013 movie I Don't Luv U
Chetna chose a little white dress for the event. The body-hugging number featured criss-cross straps which gave the impression of cutout detailing on the neckline. Silver pumps and a gold watch accessorized her ensemble.
The simplicity of the look is what works so well for her here. The dress has a little oomph without being overwhelming and the shoes add just enough sparkle without appearing garish.
We're also totally loving the red lips and cat's eye makeup that she styled her look with, not to mention those uber-gorgeous ringlets her highlighted hair was done up in. It's a very apt look for an upcoming Bollywood diva.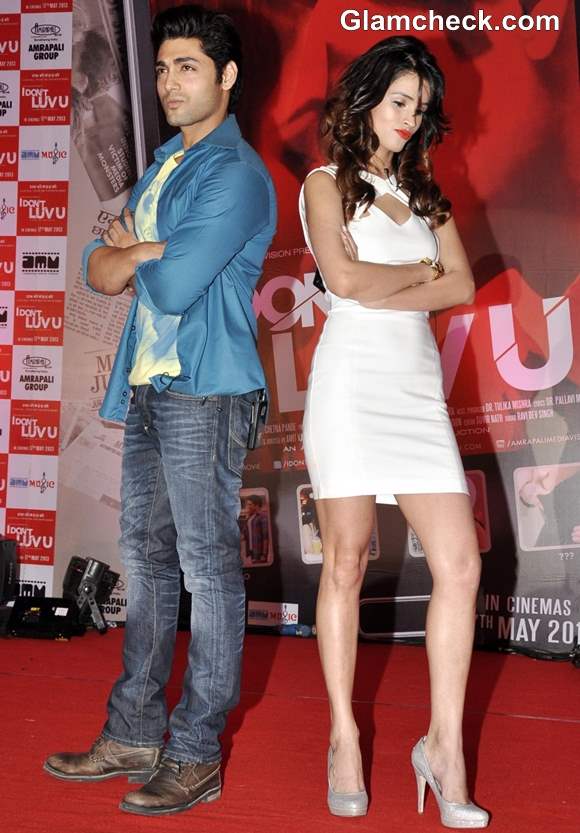 Chetna Pande &  Ruslaan Mumtaaz 'I Don't Luv U'
She posed with Ruslaan back to back in mock anger, barely able to keep the smile off her face.
I Don'T Luv U portrays love in modern India, especially among young people who take relationships very casually and are not interested in deeper connections. Although it has quite a bit of comedy, there are also several serious moments in the film when the characters confront the harsher realities of life.
IANS