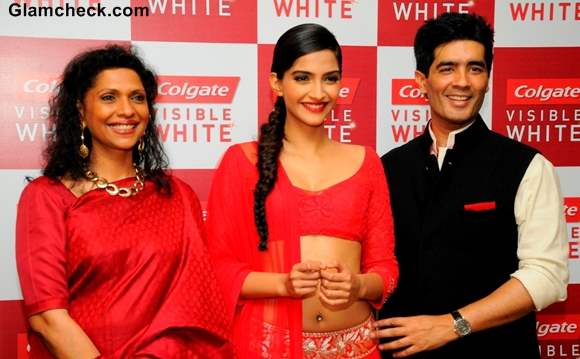 Colgate has managed to rope in both Bollywood actress Sonam Kapoor and internationally-acclaimed Indian designer Manish Malhotra to act as brand ambassadors for their new product Colgate Visible White which was launched in Mumbai, India on April 25.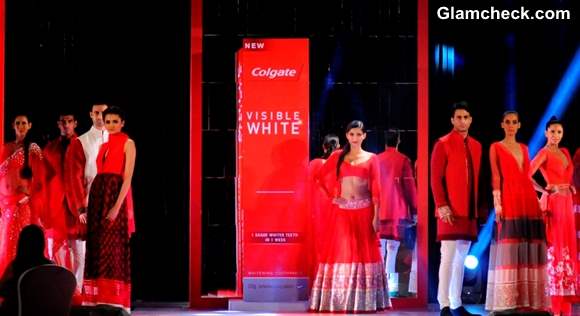 Sonam Kapoor launches Colgate Visible White
The launch was like no other because it was backed up by a full-fledged Manish Malhotra fashion show inspired by Colgate's trademark colors – the red and white that generations are familiar with.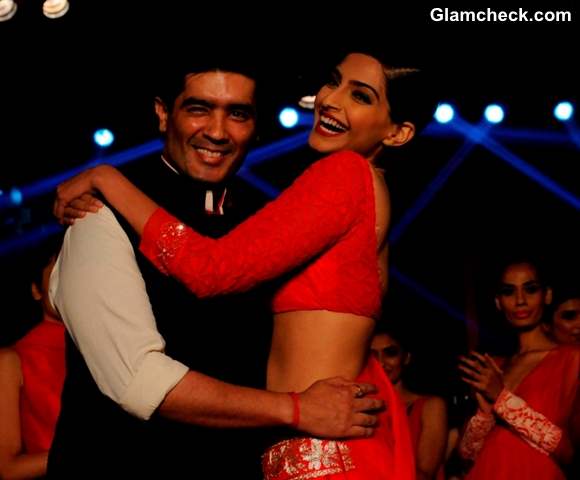 Sonam Kapoor and Manish Malhotra at the launch of Colagte Visible White
Sonam – who is the face of the brand – walked the ramp in one of the beautiful outfits.
Her Look
Traditional
What she wore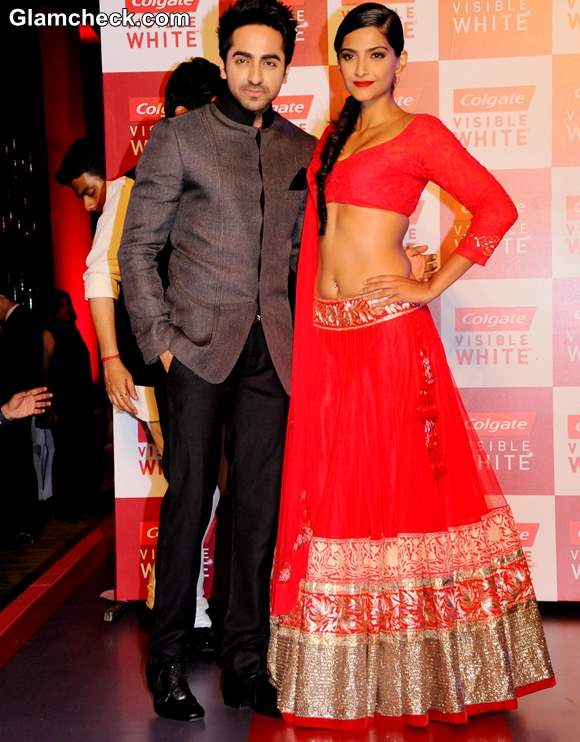 Sonam Kapoor 2013 red lehenga
Manish's collection featured saris and kurta-pyjamas for the ladies. Sonam's outfit, however, was a red lehenga choli. The choli featured no embellishments apart from a little silver embroidery on the three-fourth length sleeve hem.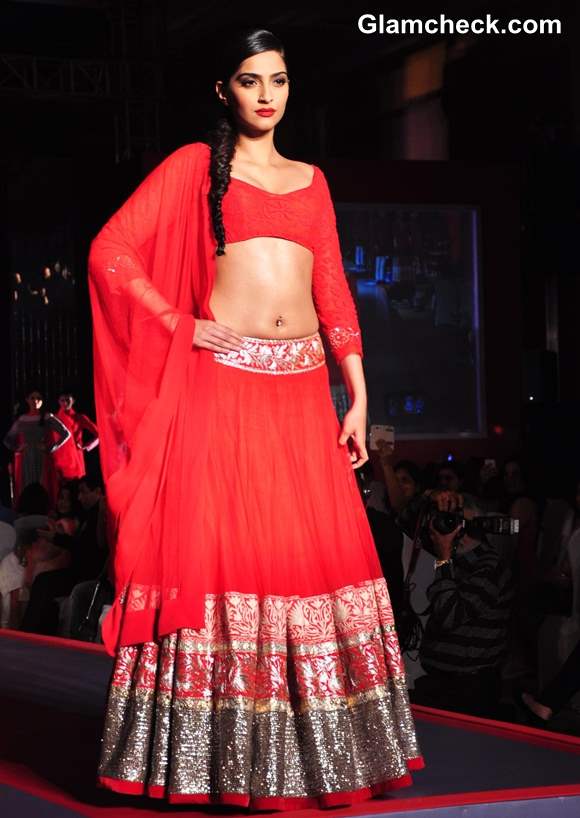 Sonam Kapoor in Red lehenga by Manish Malhotra 2013
It was balanced out by a gorgeous red lehenga which boasted silver embroidery and zari work on the waist and on the lower half of the net skirt.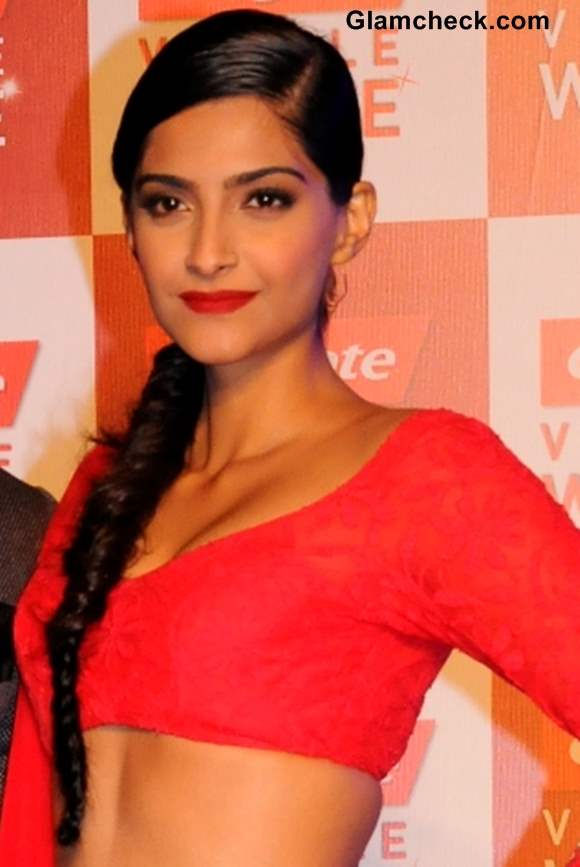 Sonam Kapoor 2013 at Manish Malhotra Summer Show
We love, love, love how the look was styled! Red lips which matched the outfit perfectly made for a very striking visual when paired with her dark eyes.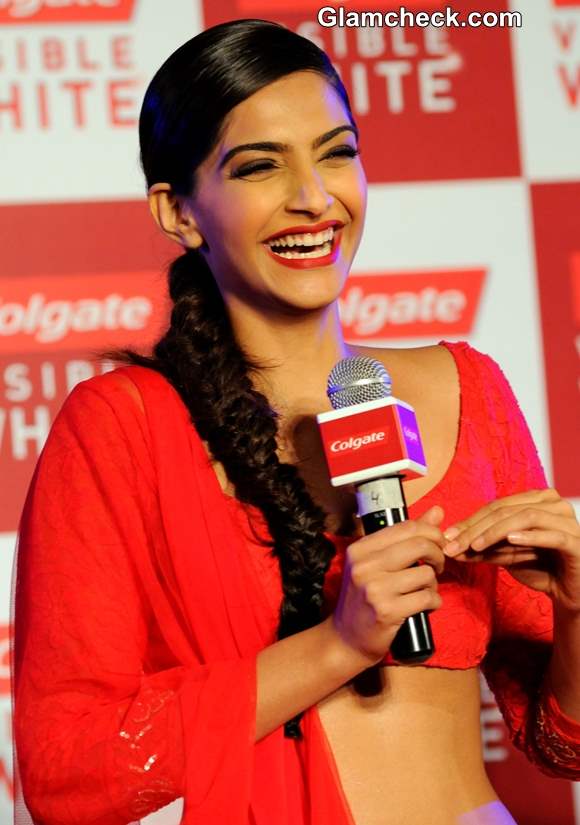 Sonam Kapoor Hairstyle 2013 Fishtail Braid
The intricate side braid was another thing that added the oomph factor to her ensemble.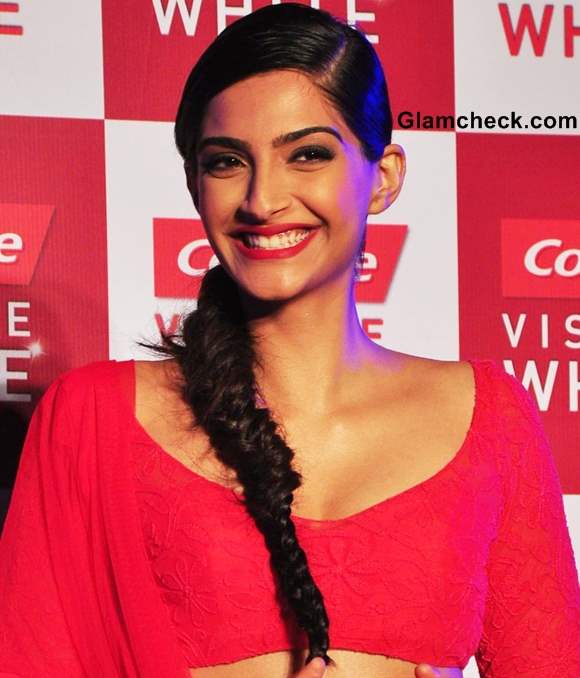 Sonam Kapoor hairstyle fishtail braid 2013
Indian Photo Agency