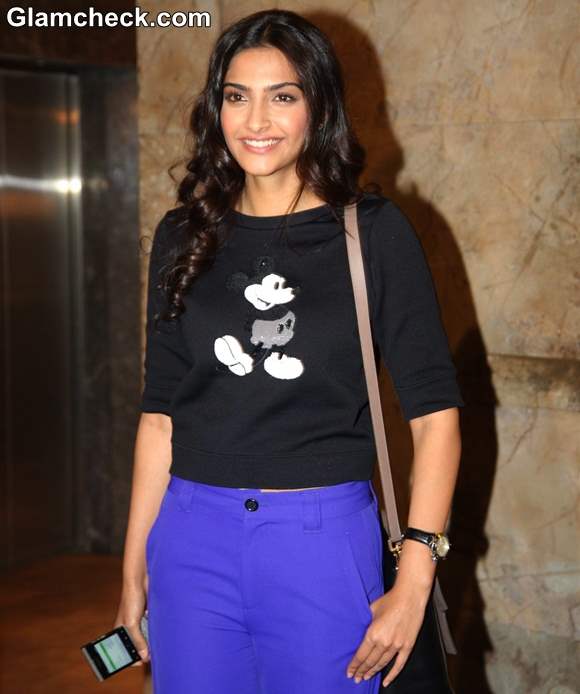 Sonam Kapoor at 'Bombay Talkies' Special Screening
Who says you gotta dress all womanly to look sexy? Bollywood actress Sonam Kapoor proves that you can channel your inner kiddo and still make heads turn. Check her out as she posed during the special screening of the film "Bombay Talkies" in Mumbai on April 26.
Her Look
Casual chic
What she wore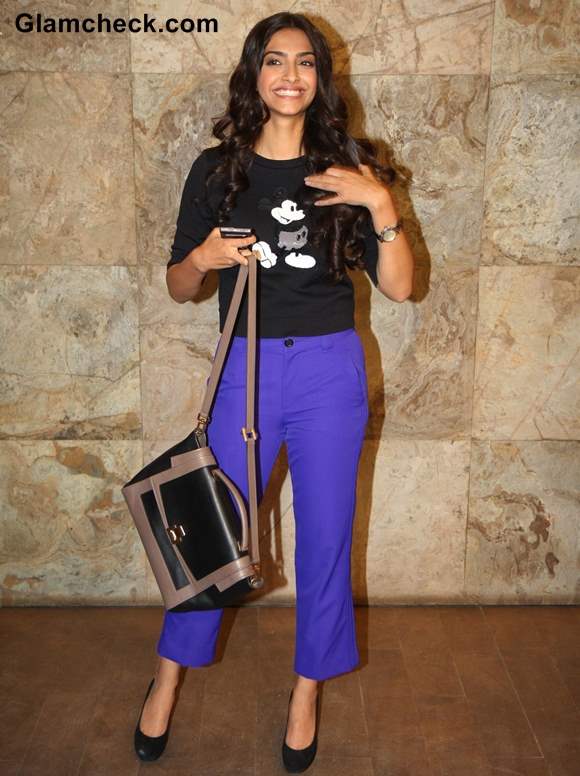 Sonam Kapoor casual chic look
Sonam paired a black, elbow-length Mickey Mouse tee with cropped purple pants. She tied the look together with black pumps, a tan and black purse, and a black watch.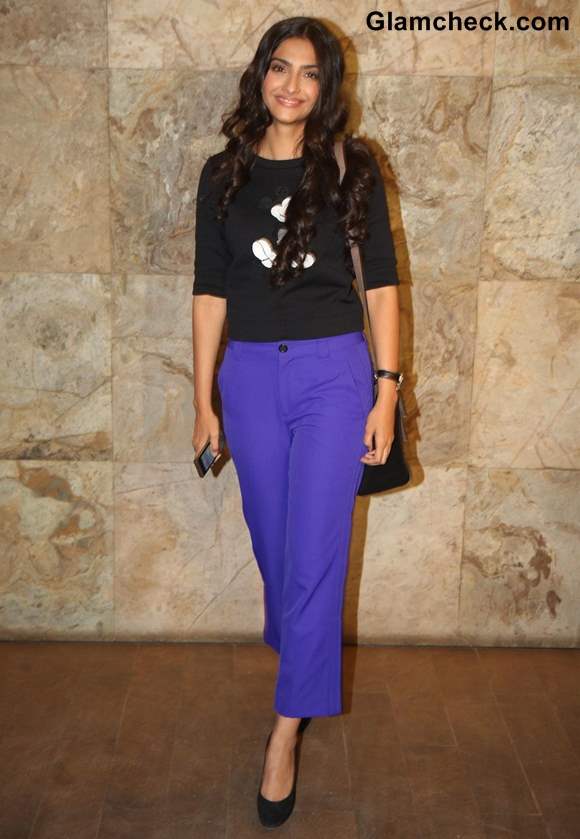 Sonam Kapoor 2013 casual style
It was such a down-to-earth ensemble! Something you could easily imagine on a college kid or the girl next door. And, indeed, it even makes Sonam appear very approachable.
There was no trace of her glamour girl avatar in her hair and makeup either. Well, unless you count the perfect ringlets that graced the ends of her loose locks. Fresh-faced makeup with a bit of mascara completed her look. 
Indian Photo Agency