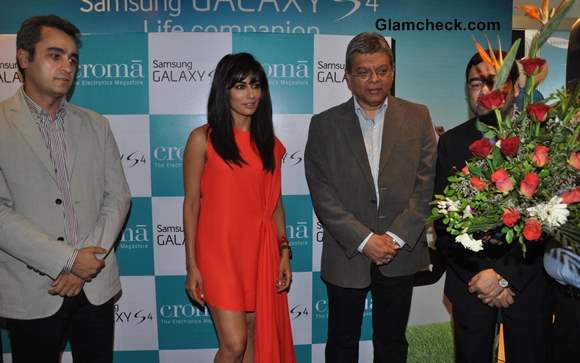 The much-awaited Samsung Galaxy S4 was launched in India at the Croma Store in Juhu, Mumbai on April 17. Bollywood actress Chitrangada Singh brought her star-power to the event.
Her Look
Glamour babe
What she wore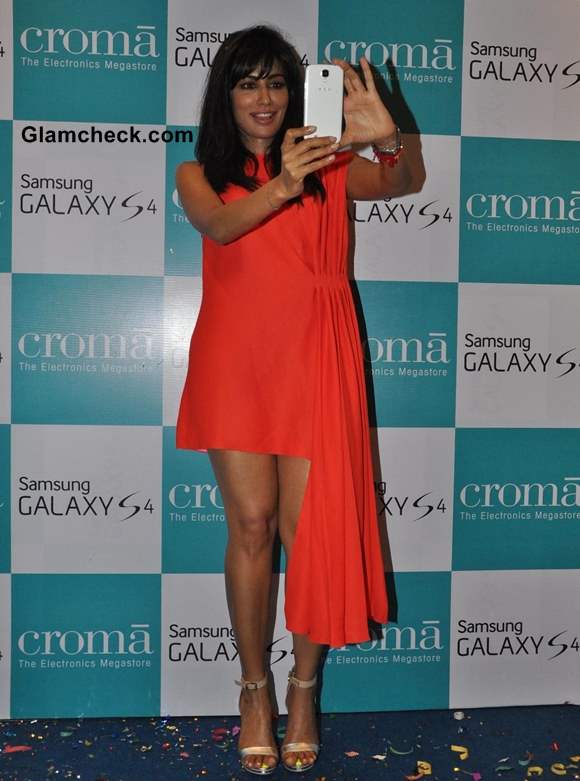 Chitrangada Singh in Red Dior dress at Samsung Galaxy S4 Launch
Her outfit choice was undoubtedly spot-on. Chitragada wore a red dress by Christian Dior. The Spring 2013 number had a draped look and an asymmetrical hemline, extra fabric falling down the sides of an otherwise short dress, creating a sort of half-skirt look.
She accessorized with a pair of strappy silver heels from BCBG. Messy waves with bangs and a natural lippie completed the picture.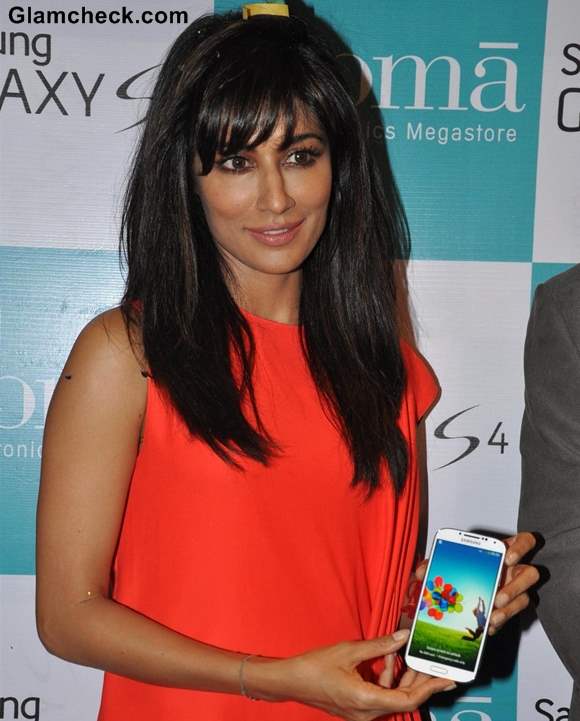 Chitrangada Singh 2013 at Samsung Galaxy S4 Launch
The dress is an obvious winner –there's no denying it. And it looks lovely on the toned beauty. However, there's something a little off about the styling. The hairdo perhaps is what gets in the way of rounding this look off to perfection. A sleeker do would have been much more to our liking. Teamed with the extra fabric on the dress, it's too much.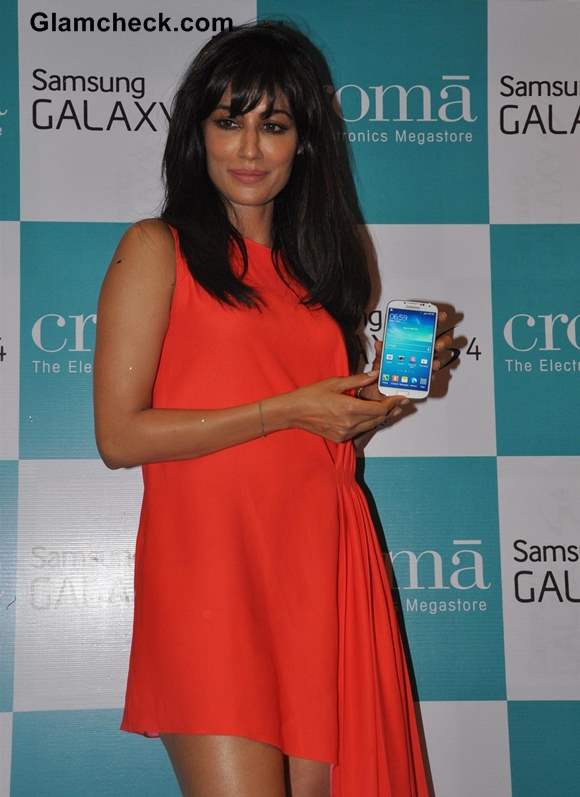 Chitrangada Singh Hot at Samsung Galaxy S4 Launch
But overall, a good look, all thanks to the eye-catching dress.
Back to the Samsung S4 – it's a notch up from the S3 with a slimmer build, a 13 MP camera, Android Jelly Bean, and an HD screen. But the upgrade doesn't come cheap. The S4 will cost you a whopping Rs. 41500! But that hefty price tag isn't putting a brake on sales. The phone is already giving stiff competition to giants Blackberry, Nokia and especially the iPhone. 
P R Photos