Diamond jewellery brand Gitanjali launched a new store in Gurgaon, Haryana on April 27. This is their 95th! Quite the feat even for so big a name. They roped in Bollywood actress Raima Sen to inaugurate the new franchise.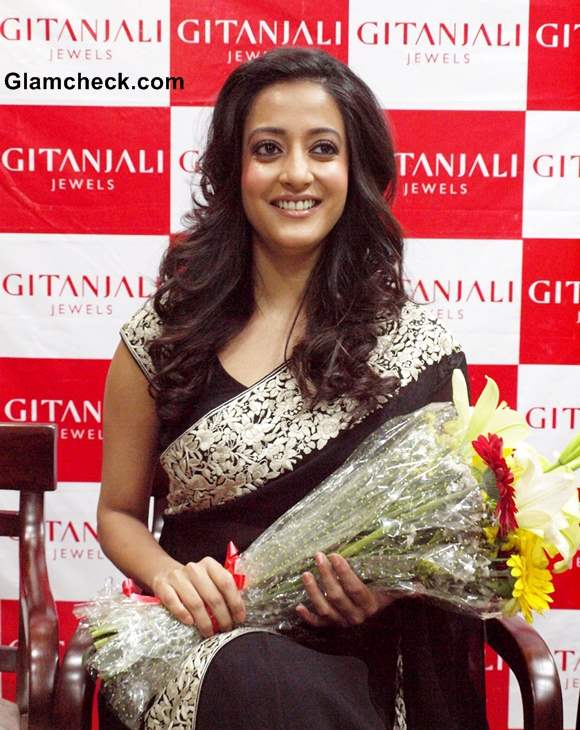 Raima Sen Inaugurates Gitanjali Jewels 95th Store Opening
She cut the ribbon, a cake soon after and interacted with the media and other persons present at the launch. And, of course, she looked absolutely breathtaking while doing it all.
Her Look
Traditional elegance
What she wore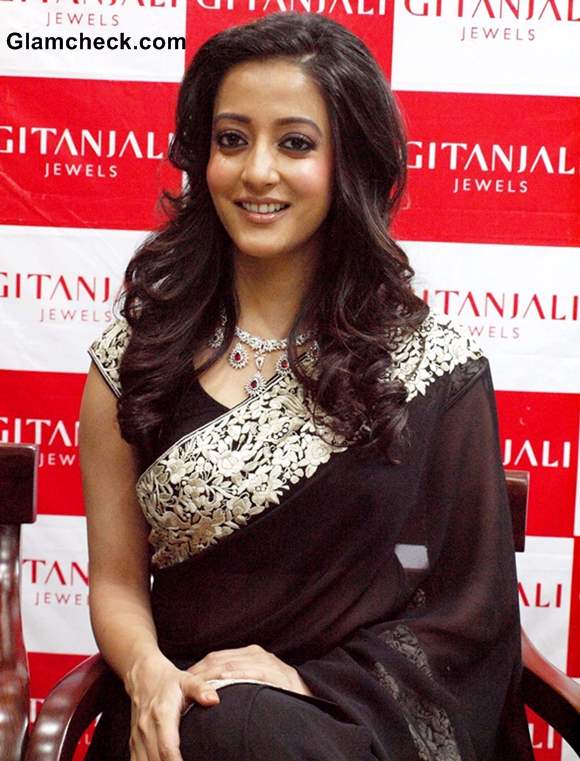 Raima Sen 2013 in Black Sari
Raima wrapped her curves in a beautiful black sari with an elaborately embroidered floral border. The blouse was plain black, but the cap sleeves had the same floral detailing as the border.
The outfit is simply too stunning for words!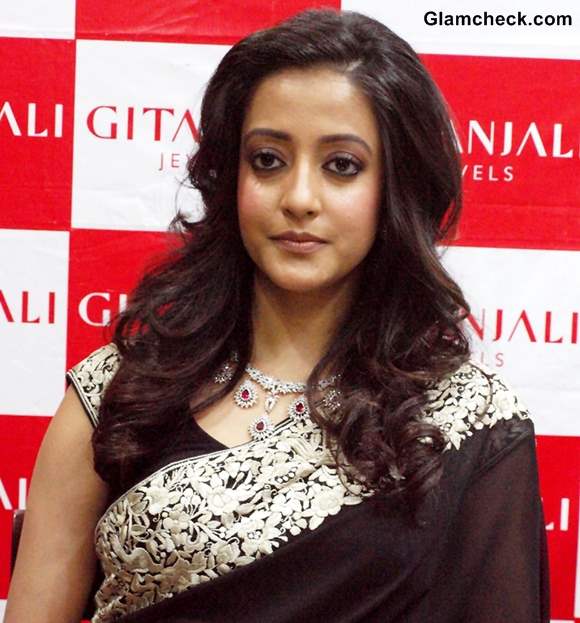 Raima Sen 2013 at Gitanjali Jewels 95th Store Opening
She shunned bling altogether, but later in the ceremony she sported a ruby and diamond necklace from Gitanjali.
Now you'd expect the glamour babe to go over-the-top with her hair and makeup but she kept it surprisingly low-key. It was soooo refreshing to see her sans heavy makeup, with just her eyes opened up with mascara. Curly hair falling from a side parting completed her look.
The launch was quite a success. Customers who purchased diamond jewellery were gifted a gold coin as part of the inaugural offer. Not surprising then that there were smiles all around that day. 
Indian Photo Agency