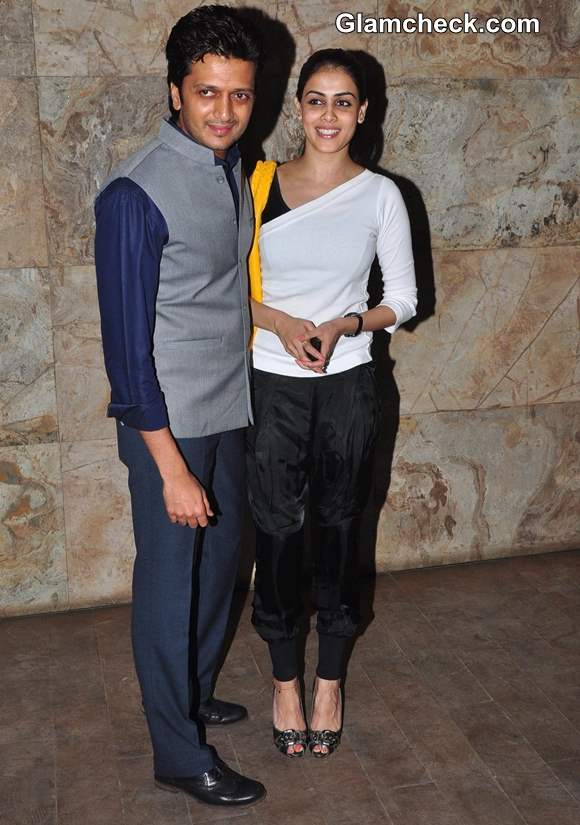 Genelia D'souza & Ritesh Deshmukh 2013 at 'Bombay Talkies' Screening
Bollywood actress Genelia D'souza was one of the many celebs to attend the special screening of the film "Bombay Talkies" in Mumbai, India on April 29. Accompanied by hubby Riteish Deshmukh, Genelia looked stylish and preppy as always.
Her Look
Casual trend-setter
What she wore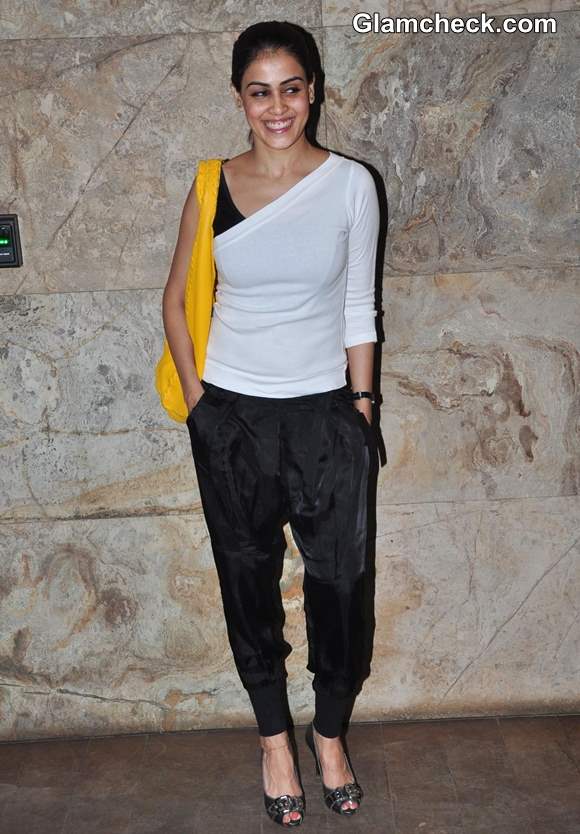 Genelia D'souza 2013 at 'Bombay Talkies' Screening
A monochrome top, sleeveless on one side and with a three-fourth sleeve on the other, was the focus of her look. It was paired with loose-fitting black bottoms which had a harem pants feel about them.
It was a youthful look but not too college-girl-going-to-party either. Plus, it played on the monochrome trend quite nicely without trying too hard. The yellow bag she accessorized with was an inspired choice because it really brightened up her ensemble and just overall gave a fun, cheerful vibe to her ensemble.
Black peep-toes with buckle detailing and a black watch were her only other accessories. Glossy pink lips and a sleek ponytail completed her look. 
Indian Photo Agency