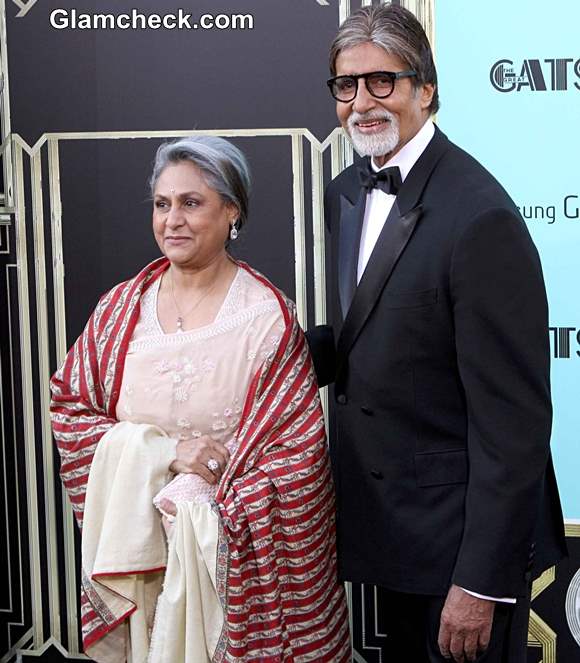 Bollywood actor Amitabh Bachchan and his wife Jaya Bachchan were at the Lincoln Center in Avery Fisher Hall for the Performing Arts in New York for the world premiere of "The Great Gatsby" starring Tobey Maguire, Carey Mulligan and Leonardo DiCaprio. Amitabh plays a small role in the film too. He looked spiffy at the event in a black tux, white shirt, black bowtie and patent black shoes with tassel detailing. The Mrs went with an ethnic look for her red carpet walk.
Her look
Stately
What she wore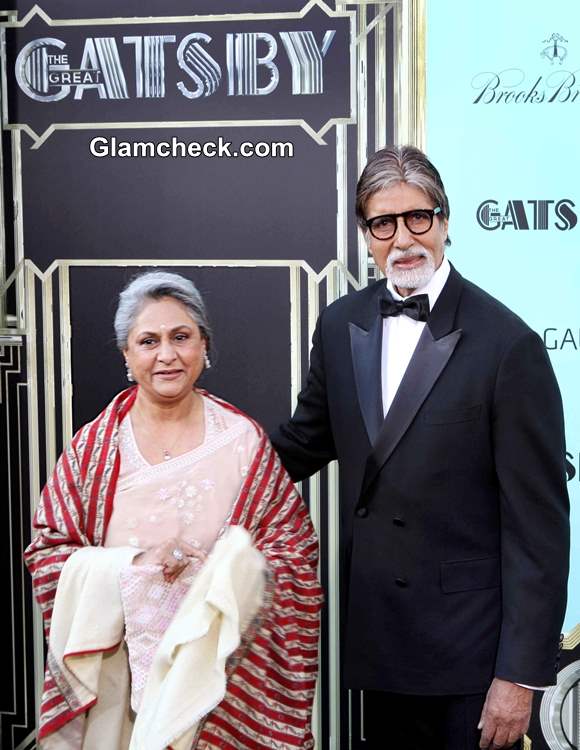 Amitabh & Jaya Bachchan at "The Great Gatsby" Premiere
Jaya sported a salmon pink sari by Nachiket Barve. It featured delicate embroidery in the same color which gave the outfit an ethereal feel. In a bid to ward off the cold, she draped a striped red and salmon pink shawl around her shoulders.
The matriarch accessorized simply with a pearl pendant on a thin chain and elegant danglers. He styling was even simpler – salt and pepper hair swept back into a simple bun and very natural makeup.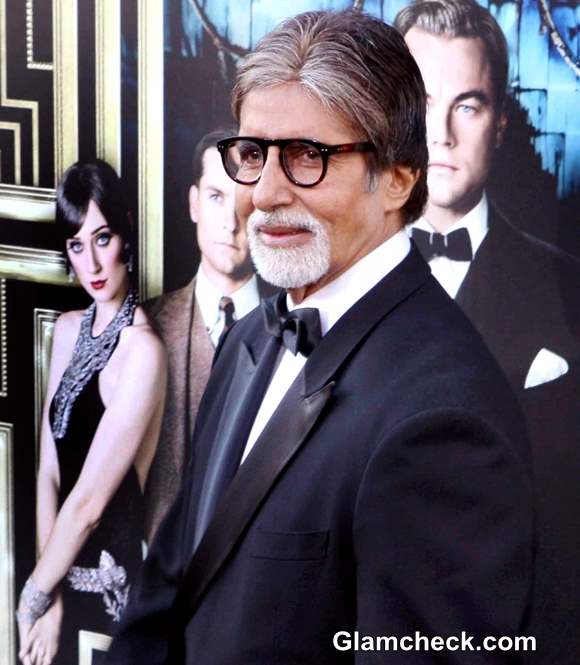 Amitabh Bachchan at "The Great Gatsby" Premiere
The Great Gatsby is Amitabh's debut foray into Hollywood. His time onscreen is limited, according to reports, but his role is crucial to the story. At an age when most actors think of retiring, Big B is keen on exploring new waters. We wish him success. Meanwhile, the film will release worldwide on May 10 so don't forget to give it a dekko. 
IANS