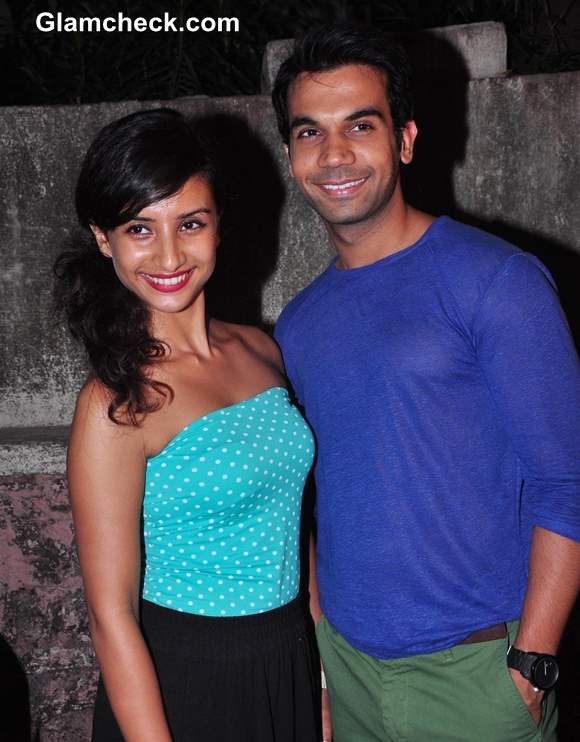 Bollywood actor Raj Kumar Yadav brought along his girlfriend Anwita Paul for the special screening of "Bombay Talkies" in Mumbai, India on April 30.
Her Look
Summery
What she wore
Raj Kumar Yadav with girlfriend Anwita Paul
She definitely knows how to dress for the season. Anwita sported a strapless, light-teal, polka-dotted top which was youthful, cheerful and contributed greatly to brightening up the red carpet. She paired it with a sheer, full-length black skirt with a thigh-high slit which was basically an overlay for a shorter black skirt. Sandals peeked out from underneath the floor-sweeping bottoms while a gold cuff bracelet and cocktail ring brought in a touch of glam.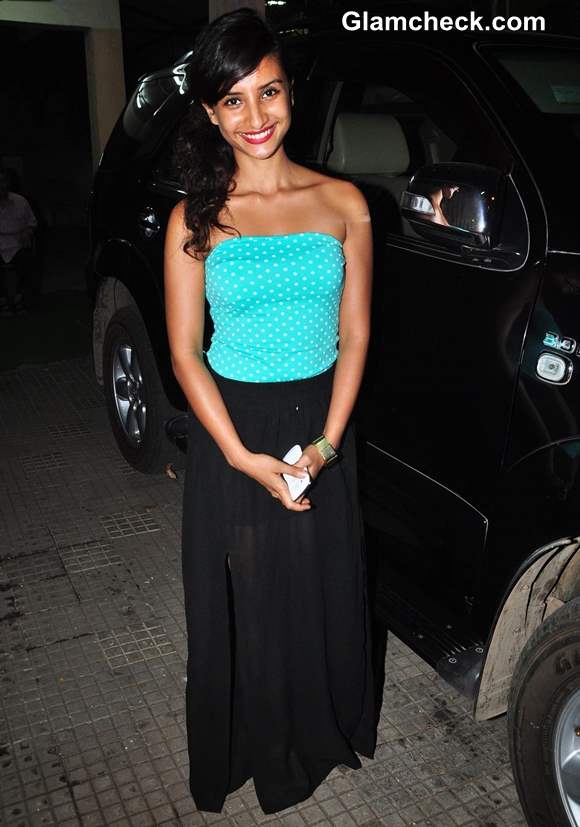 Raj Kumar Yadav's girlfriend Anwita Paul
We love how she's styled this look. Red lips formed the focus of her face but just as noticeable was the side-swept curly ponytail she did up her hair in.
Bombay Talkies is an anthology featuring four different stories by acclaimed directors Zoya Akhtar, Karan Johar, Anurag Kashyap and Dibakar Banerjee. The film is a celebration of 100 years of Indian cinema and has already received good reviews from those who have viewed it at special screenings. It premieres today, May 3, in India. 
Indian Photo Agency