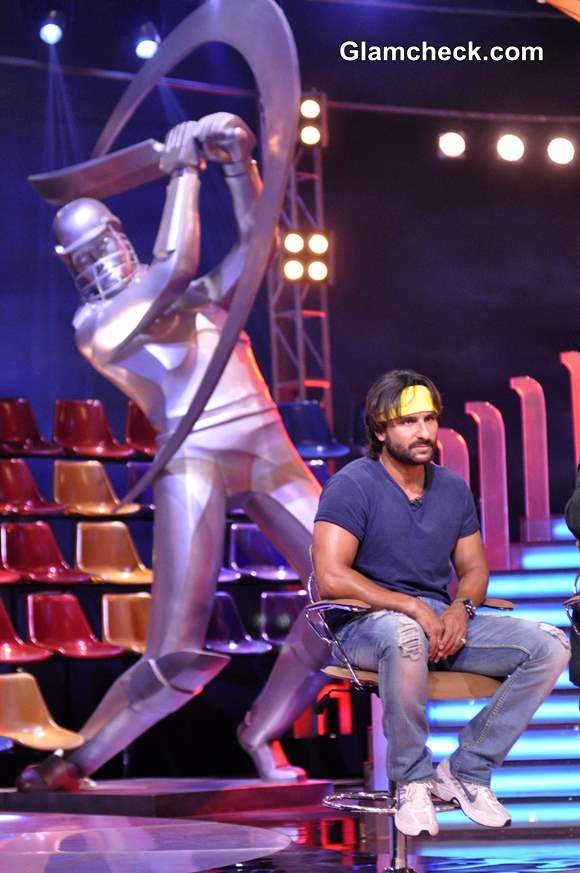 Bollywood actor Saif Ali Khan was on the sets of Extra Innings T20 IPL 2013 on the Sony Max channel in Mumbai on May 1 to promote his upcoming film "Go Goa Gone".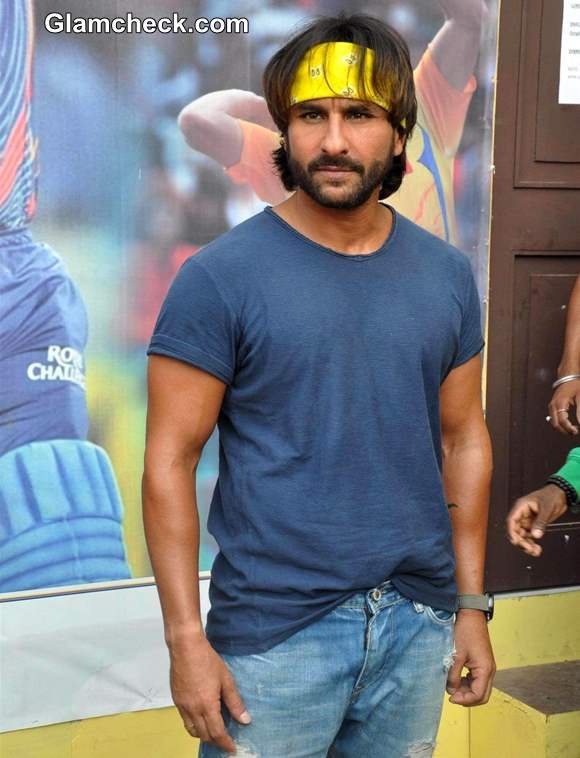 Saif Ali Khan Promotes 'Go Goa Gone' at IPL
His appearance on the channel was first announced on the film's official Twitter page.
At the promotional event, he wore a blue tee, ripped jeans and white sports shoes. His longish hair was held away from his face by a thick yellow bandana. Boys, sit up and take note. Saif's rugged look and that bandana to spruce things up is quite cool and definitely something that will make the girls look at you twice.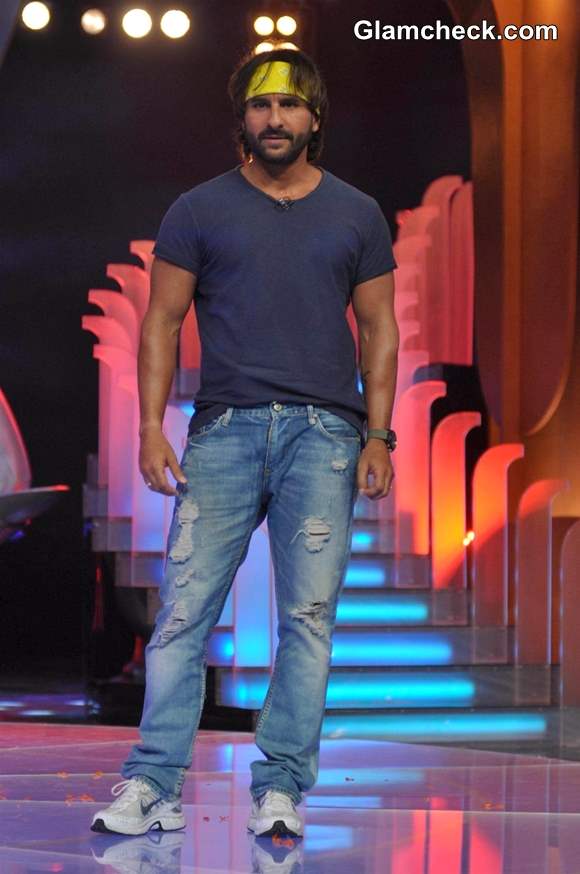 Saif Ali Khan 2013 Promotes 'Go Goa Gone 'at IPL
Saif appeared on the channel to discuss cricket with Danny Morrison as well as to discuss his role in the upcoming movie in which he portrays an Indo-Russian zombie hunter named Boris, a character that has already become quite famous after the trailer release a few weeks ago.
He revealed that before the film, he knew nothing about zombies (apparently, he's more of a vampire fan). So the directors had him read The Zombie Survival Guide for a crash course on the living dead. He finished the book in two days and then became quite enthusiastic about zombies in preparation for his role, pitching in ideas in talks with the directors.
Well, we're eager to see how all that research plays out. So we'll definitely be heading to a theatre on May 10 when Go Goa Gone finally releases in India. 
IANS