Every year, the B D Somani Institute of Art and Fashion Technology in Mumbai holds a stupendous fashion show. And, of course, there is a theme – usually a rocking one that has the audience applauding with jaws dropped in awe all the way.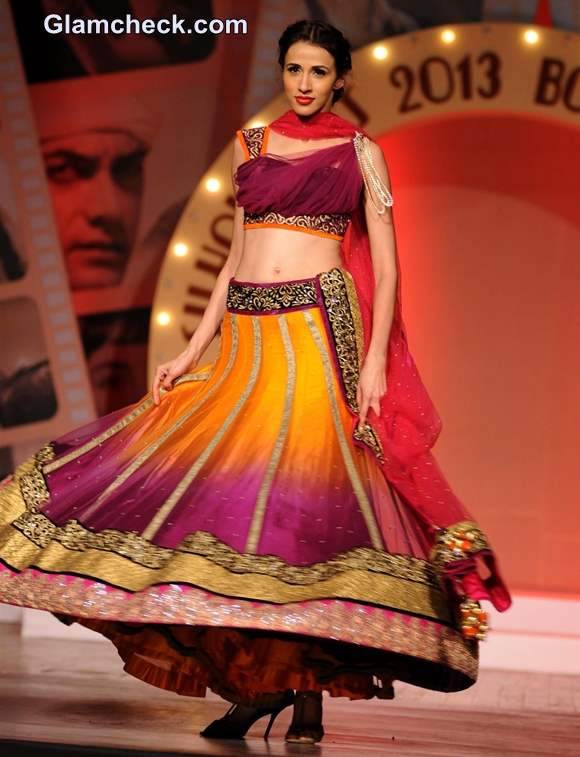 2013 Silhouettes Bollywood Bytes Fashion Show
Since 2013 marks the centennial celebrations of Indian cinema, this year's theme was called Silhouettes 2013 Bollywood Bytes and was a tribute to, you guessed it, Bollywood. The show was held in Mumbai on May 5 and was an incredible success.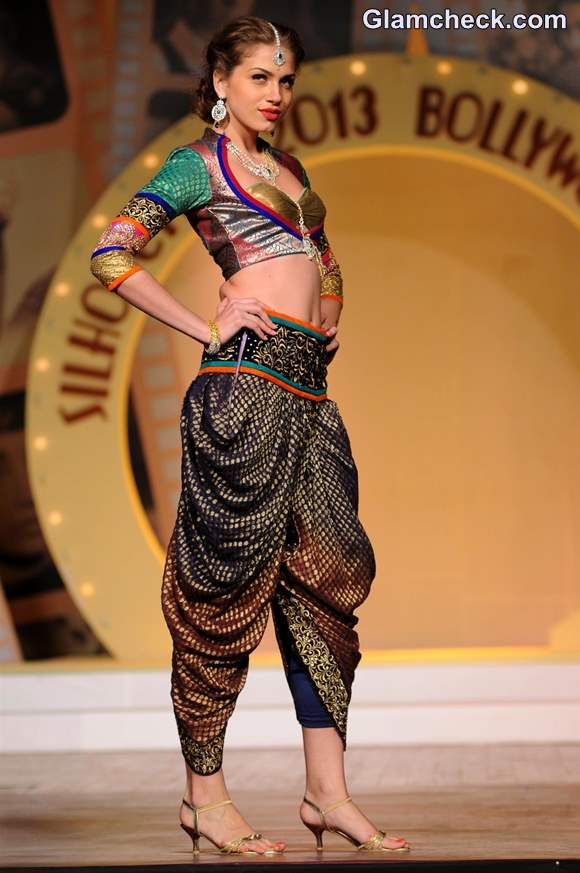 Silhouettes 2013 Bollywood Bytes Fashion Show
Really, you only had to look at a single creation – any creation – on the ramp and there would be no doubt left in your mind where the inspiration for it came from.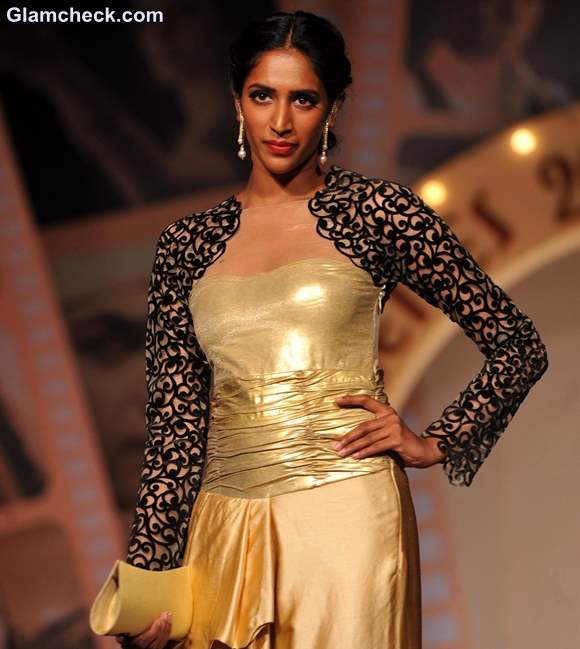 Silhouettes Bollywood Bytes Fashion Show
First off, the collection was colorful – very apt since Bollywood is very colorful in more ways than one. But it wasn't a garish portrait – rather, the colors were a celebration, and a reflection of the trend-setting industry.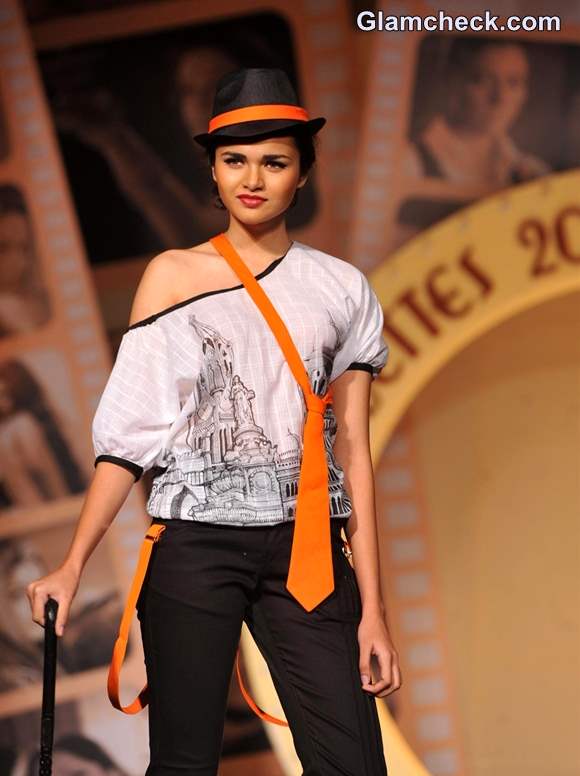 Silhouettes Bollywood Bytes Fashion Show 2013
Next was the undeniable drama was infused into every single ensemble. From the lehenga cholis and embellished harem pants to the intricately ornate shrugs and Western wear  – it all had a little something extra, something that was so delightfully Bolly that you nodded in understanding and appreciation, the little touches seared forever in memory.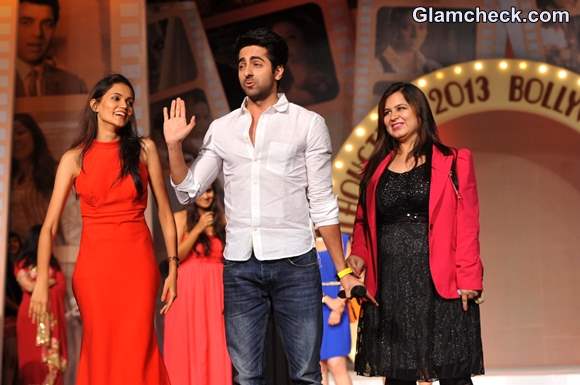 Ayushman Khurrana Walks the Ramp at Silhouettes 2013 Bollywood Bytes Fashion Show
But what's a B-town tribute without B-town celebs, no? They covered that too. Actor Ayushman Khurrana walked the ramp with models, fooling around on stage and breaking into a few dance moves as he got cheeky with them as well as the audience. 
IANS