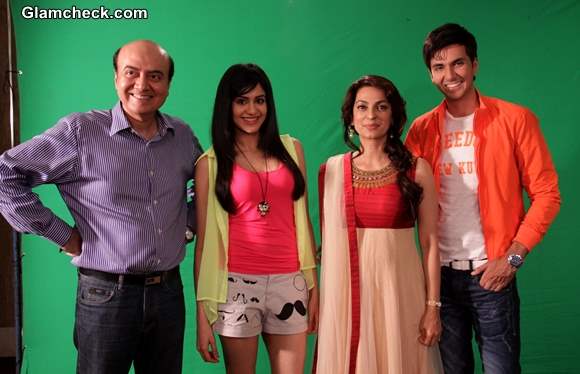 Bollywood actress Juhi Chawla is getting back in the acting game with a new film which will play on her strongest suit – her comic timing! We're really looking forward to seeing the sweet star in her latest venture "Hum Hain Raahi Car Ke" – the title a play on one of her earliest and most famous films Hum Hain Raahi Pyaar Ke.
Juhi will play the role of a mad doctor in the new movie, something along the lines of a female Munna Bhai, we think. Other cast members include youngsters and showbiz newcomers Adah Sharma and Dev Goel, who joined her in Mumbai on May 6 to promote the upcoming film.
Her Look
Sweetly Traditional
What she wore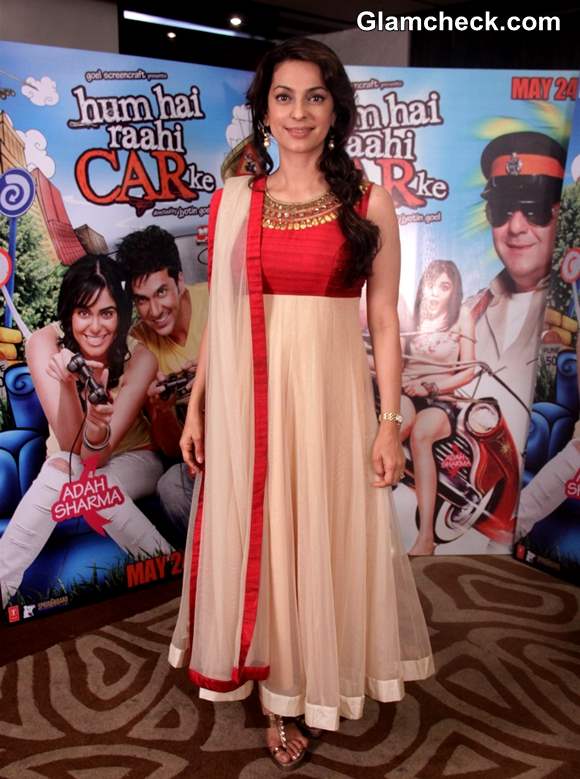 Juhi Chawla "Hum Hain Raahi Car Ke" promotions
Juhi was resplendent in a red and cream anarkali outfit. It had gold embellishments on the neckline which negated the need for any heavy bling. She smartly kept the jewellery to a minimum with a delicate bracelet and drop earrings. Glittery sandals were her only other accessory.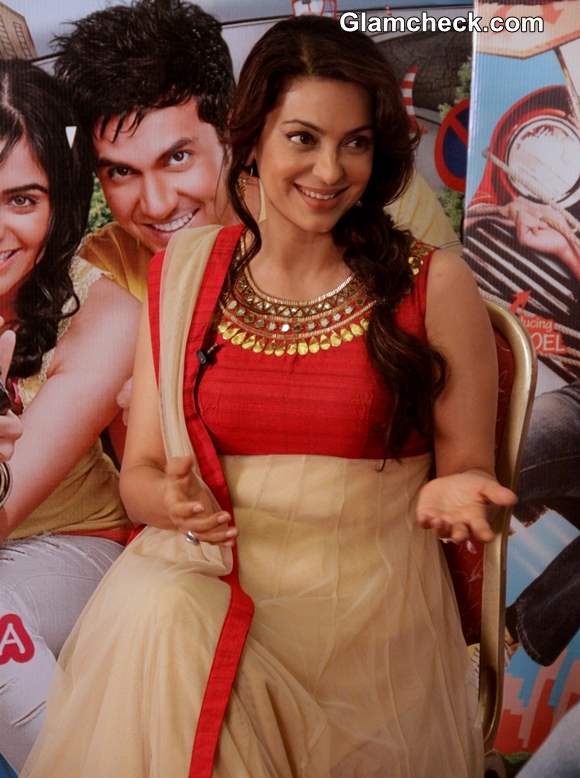 Juhi Chawla Promotes "Hum Hain Raahi Car Ke" movie
She wore her hair in a side braid, which is quite a popular do but it's one that she sported long before it achieved its current ultra-famous status so we know she's not just keeping up with trends but resorting to her own inner fashion sense.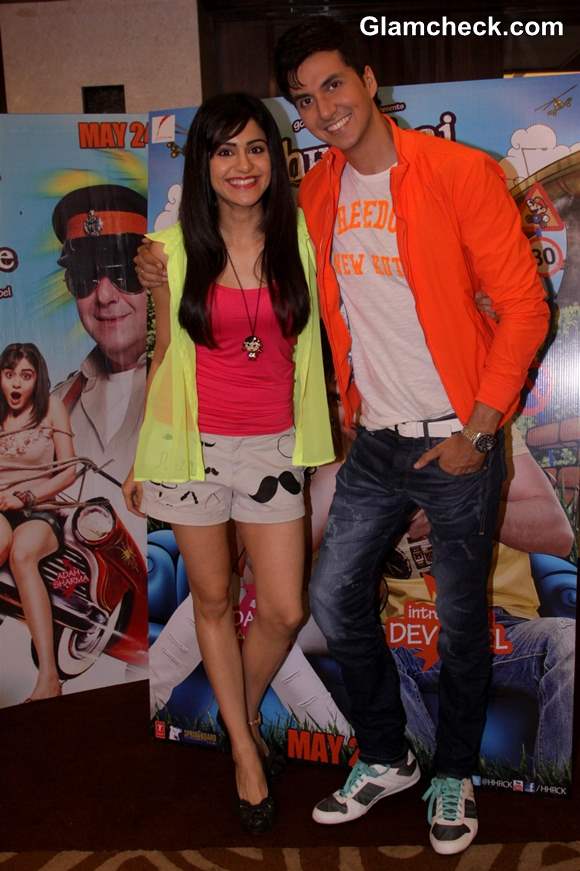 Adah Sharma and Dev Goel during the Promotion of film "Hum Hai Raahi Car Ke" in Mumbai on May 06
All actors had only the nicest things to say about each other, and it's not hard to believe every bit of it. As for the film, it releases May 24 so we won't have to wait too long to join in the fun.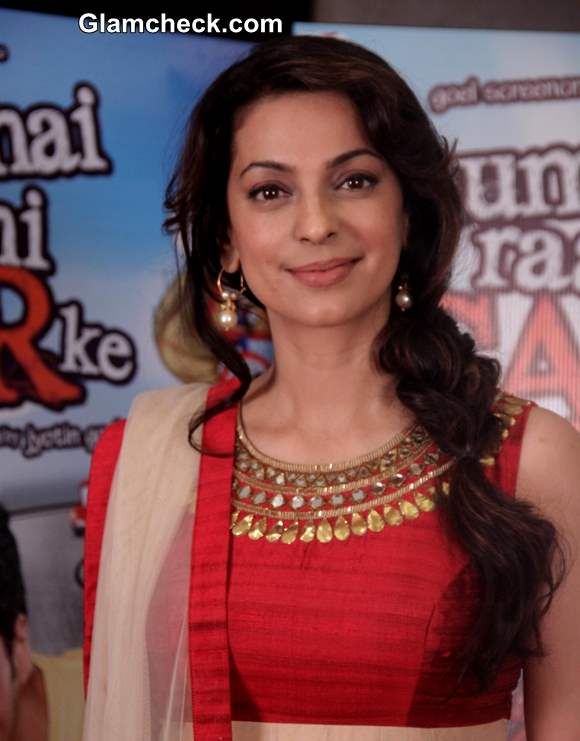 Juhi Chawla 2013 Promotes "Hum Hain Raahi Car Ke" movie
IANS