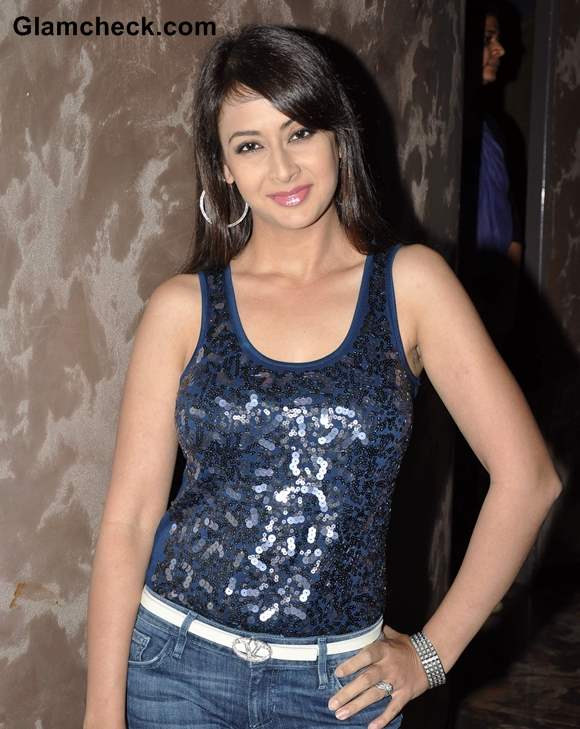 Bollywood actress Preeti Jhanginai promoted her upcoming film "Kash Tum Hote" in Mumbai on May 6.
Her Look
Preppy glam
What she wore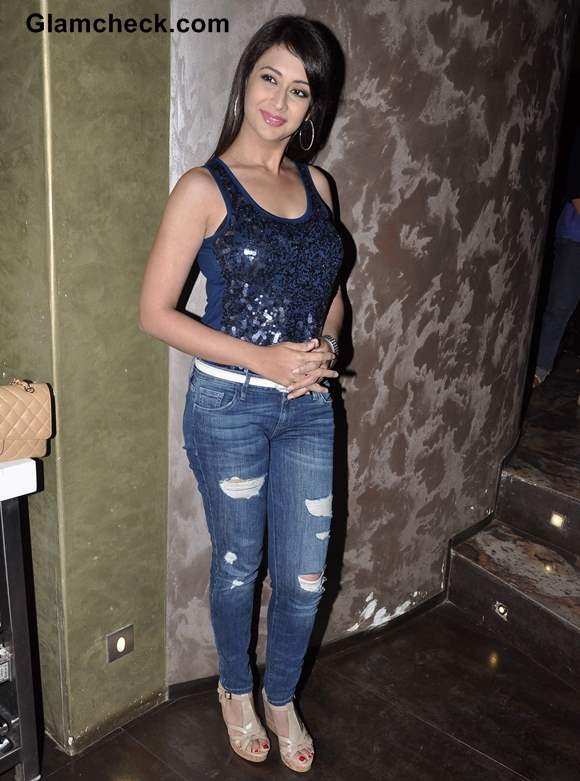 Preeti Jhanginai wears ripped denims at 'Kash Tum Hote 'Promo Event
The sweet-faced star went with a semi-glitzy, semi-casual look for the day. She wore a pair of blue ripped denimss, cuffed in places, with a blue sleeveless top sequinned fully on the front.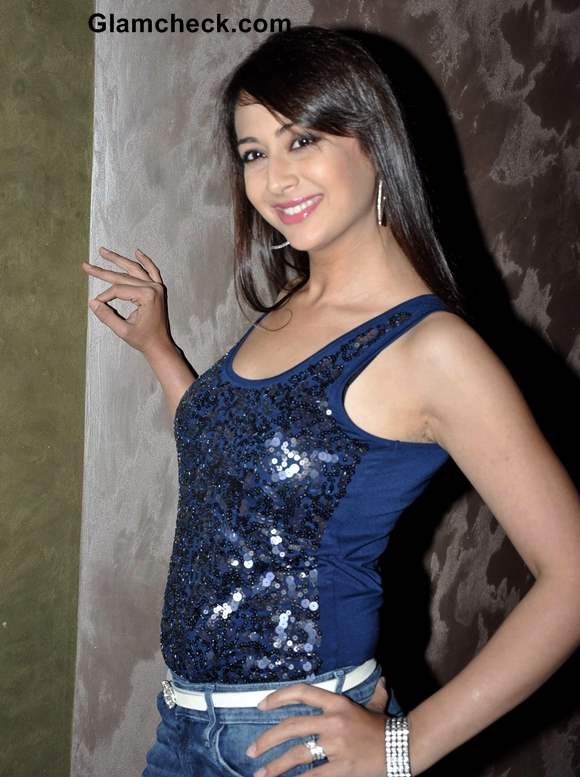 Preeti Jhanginai 2013″ Kash Tum Hote "promotions
A slim white belt matched her white strappy platforms. A diamond-studded cuff bracelet, matching ring, and hoop earrings formed her other accessories.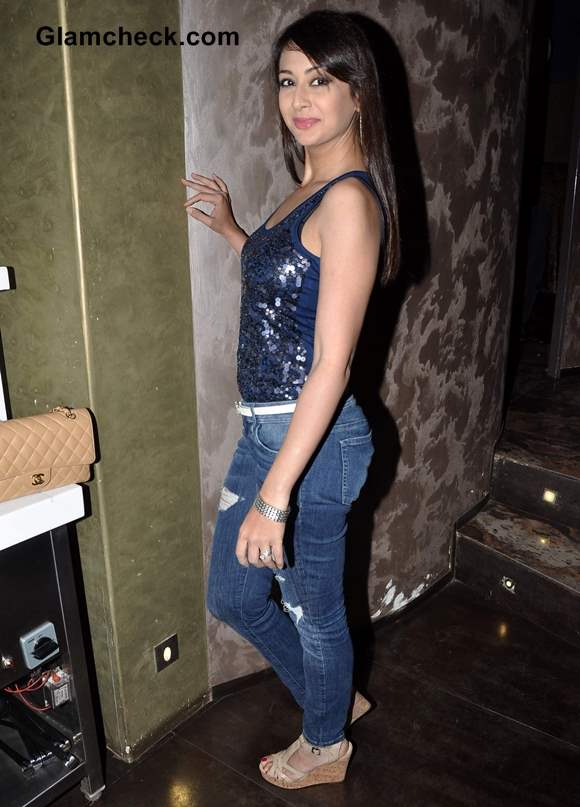 Preeti Jhanginai in denims at "Kash Tum Hote" promotions
The ensemble was simple, down-to-earth and well-put-together – just like Preeti, which is perhaps why it worked so well for her.
She went on to style her look with pink glossy lips, defined eyes and straight glossy locks tucked behind her ear but otherwise left loose to fall down her back. 
IANS