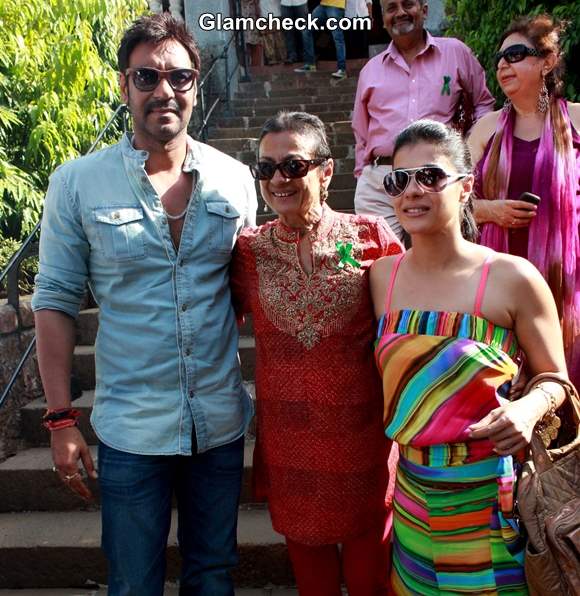 Bollywood actors Kajol Devgan, Ajay Devgan and Tanuja Mukherjee were at the Clean & Green Lonavala function organised by the Lonavala Khandala Citizens Forum on May 12. Stalls were set up at the venue in fete style, some offering entertainment through puppet shows and games and others savoury treats and meals for the hungry crowd.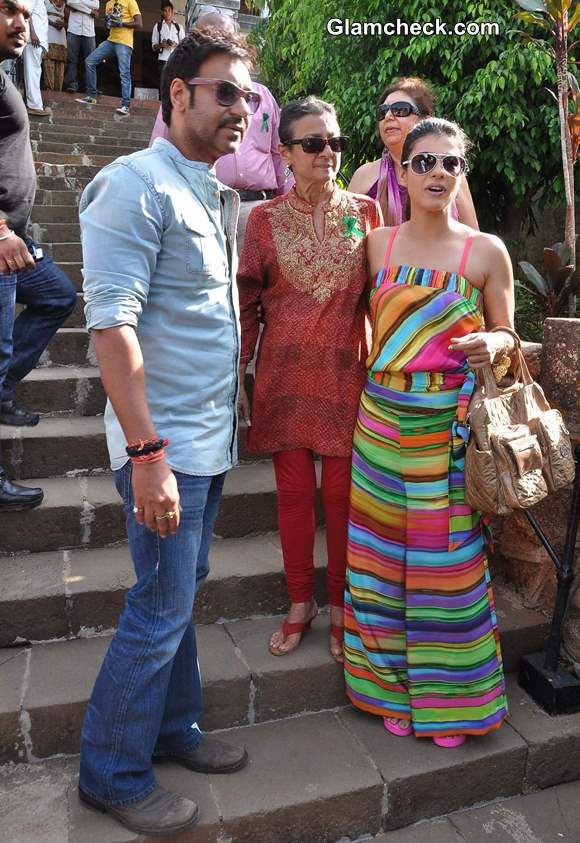 Kajol, Ajay Devgan and Tanuja for "Clean & Green" Function
Tanuja owns a home in Lonavala, and daughter Kajol fondly recalled playing there when she was a child. She did comment that the little hill station has deteriorated over the years and that it was their duty as citizens to ensure that it doesn't get worse. Although vocal about the issues, the bubbly actress was definitely having a fun time at the event.
Her Look
Psychedelic resort
What she wore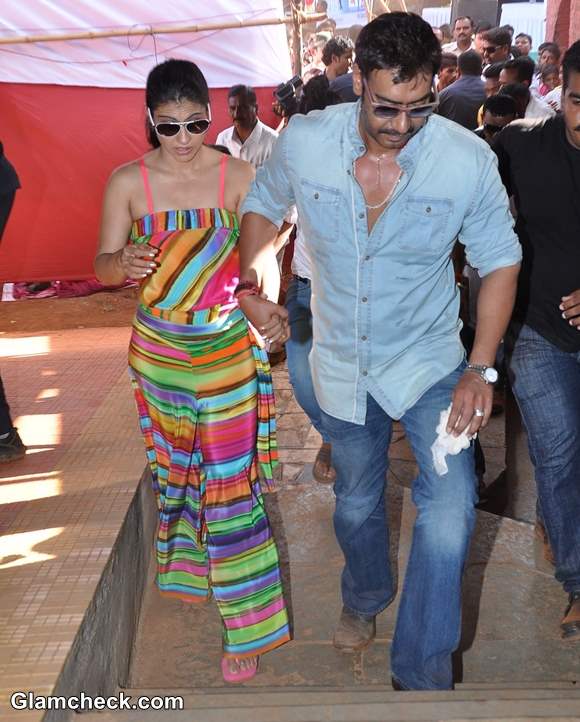 Ajay Devgan & Kajol for "Clean & Green" Function
Kajol wore an outfit that no one will be forgetting anytime soon, and which definitely put her in the spotlight at the event. She sported a spaghetti strap Technicolor jumpsuit with a palazzo-pants silhouette.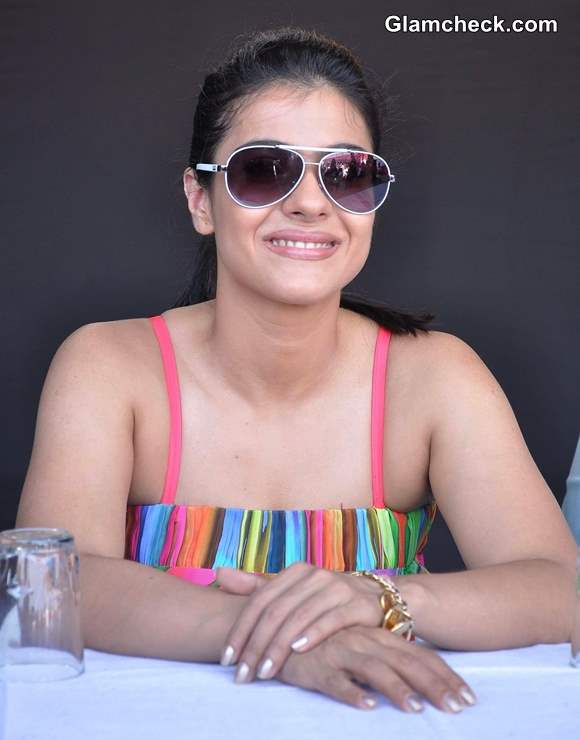 Kajol 2013
It was a joyous affirmation of life and fun, and a suitable ensemble for the season. She accessorized with pink sandals, sun glasses and a tan tote, the last perhaps a bit heavy for the overall vibe.
Her look was rounded off with a ponytail and natural makeup. 
IANS