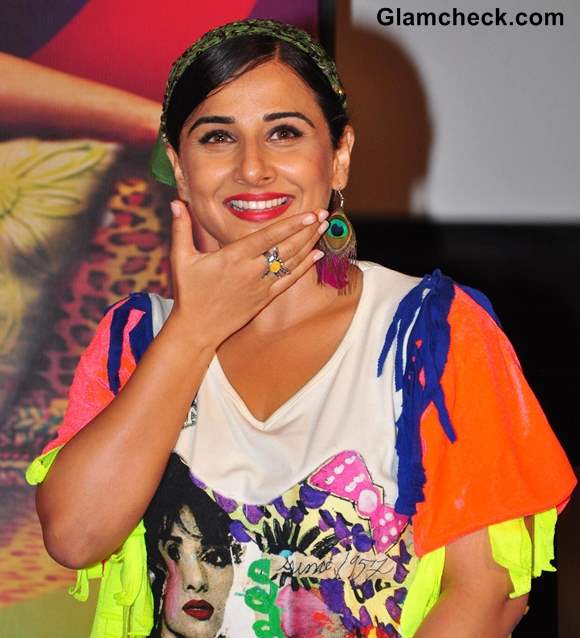 Actress Vidya Balan plays the role of a loud Punjabi in her next movie Ghanchakkar, and keeping that theme in mind she was seen creating a riot of colors in her quirky outfit at the launch of the Lazy Lad song from the film.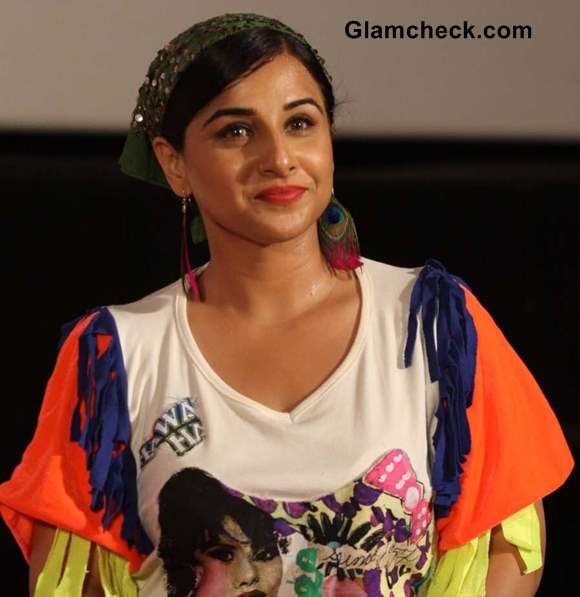 Vidya Balan 2013 Movie 'Ghanchakkar'
We love the fact that Vidya could go out and have total fun by turning up as the character from the movie. The outfit is totally boisterous, over the top and hilariously crazy – and that is what we love about it! The star looks like she is totally enjoying herself in that avatar.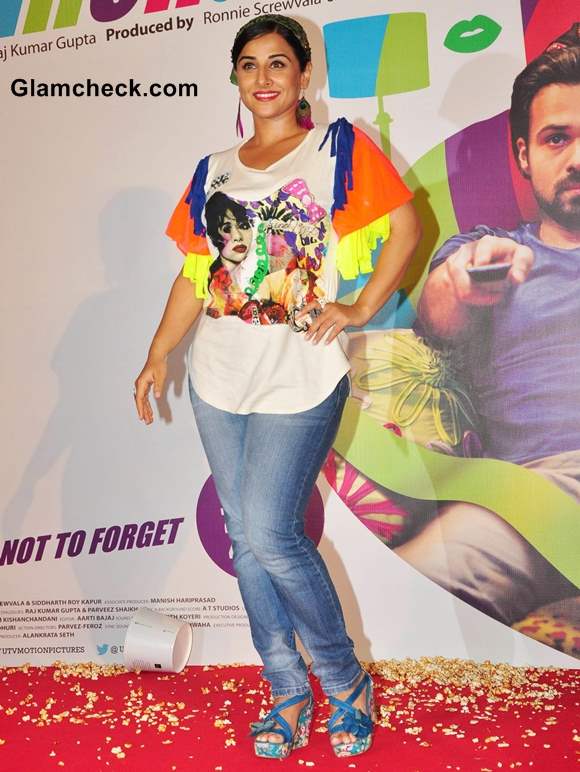 Vidya Balan 2013 Movie "Ghanchakkar"
She matched every possible clashing clothes and accessories to come up with this rocking preposterous statement. She wore a pair of blue denims with a Sridevi printed T-shirt – which also featured a pink polka dotted bow.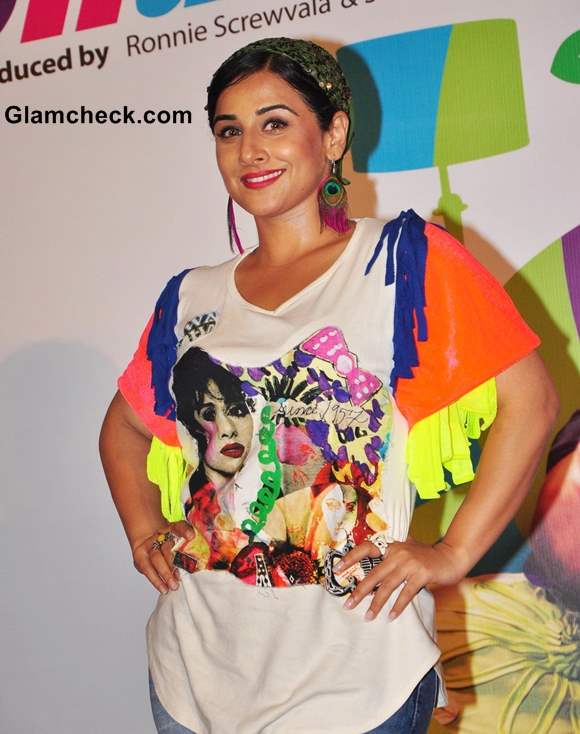 Vidya Balan 2013
The sleeves in themselves were a riot of fringes and layers in neon shades of blue, orange and yellow. Purple and green peacock earrings and a sequinned green head scarf tied as a head band were the other pieces de resistance. And, of course, one can't miss those blue floral printed wedges.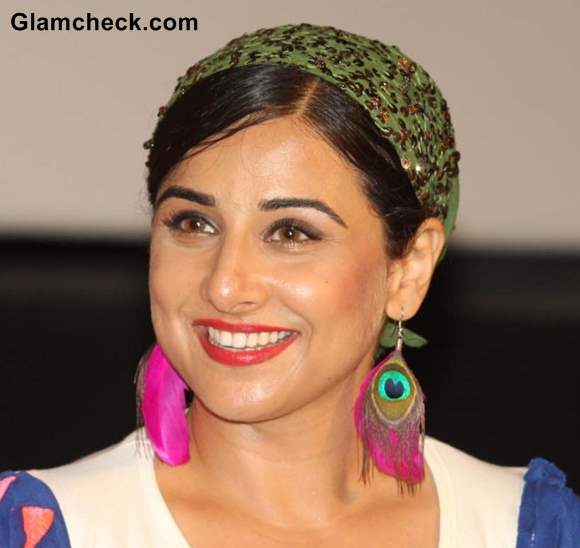 Vidya Balan's look in 'Ghanchakkar'
Vidya Balan rocks in her over the top quirky style! We would love to sport this look too, but unfortunately the real world doesn't give opportunities to flaunt such styles. Maybe we could add a "Ghanchakkar" or "Over the Top Fashion" related theme for theme parties this year. We can't wait to get started; it seems like fun fun fun! 
Indian Photo Agency