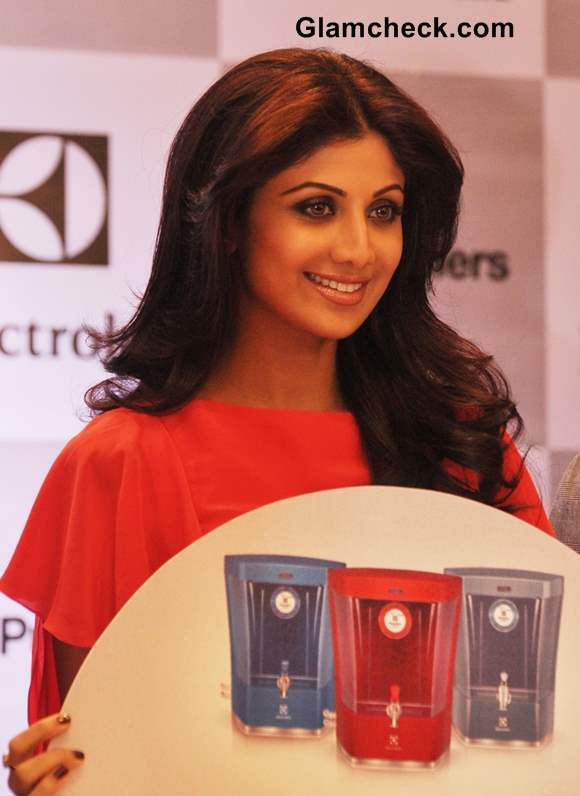 Actress Shilpa Shetty looked quite a vision in a coral red silk knee length dress at the launch of a water purifier in New Delhi. The lissom star is also the part owner of the Indian Premier League cricket team, the Rajasthan Royals.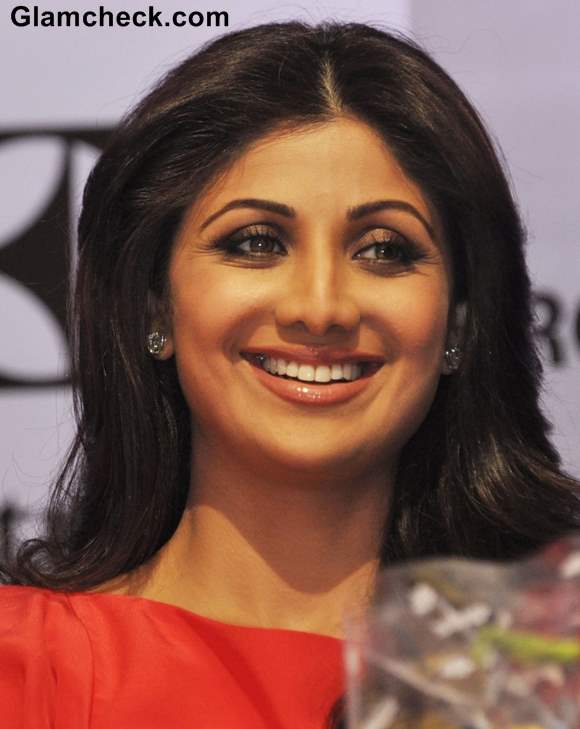 Shilpa Shetty 2013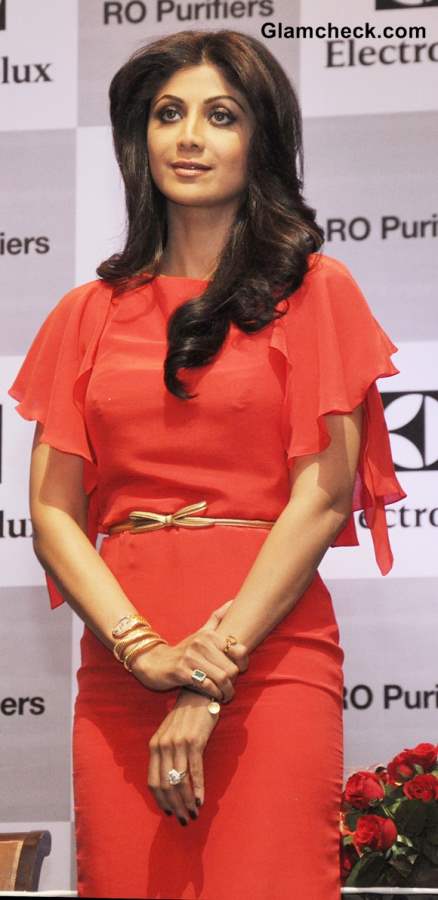 Shilpa Shetty in Coral Red Dress 2013
The Diva accessorized her dress with a thin golden bow belt, golden bracelet and a pair of golden pumps.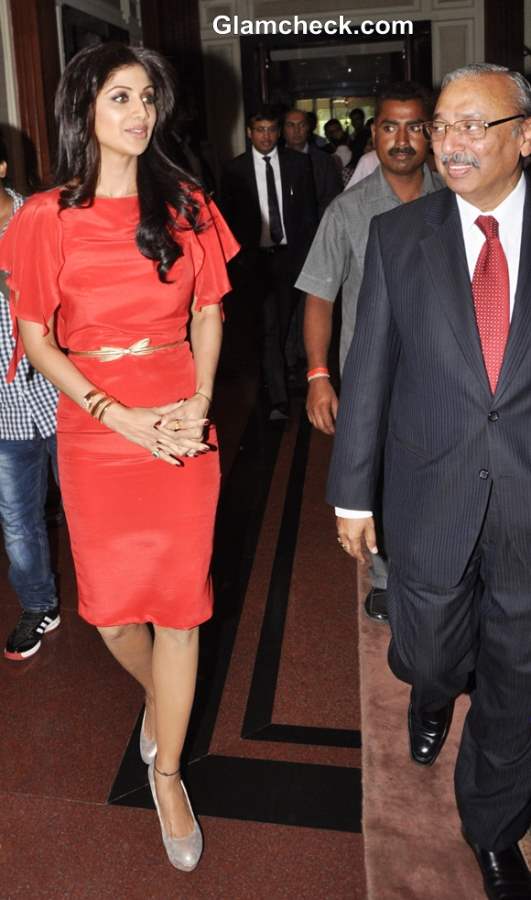 Shilpa Shetty 2013 at Water Purifier Launch
Diamond solitaires adorned her ears. Her blow dried hair looked immaculate as ever and sported a middle parting and light curls on the ends. Smokey eyes and nude gloss was the mainstay of her makeup.
Shilpa Shetty at Water Purifier Launch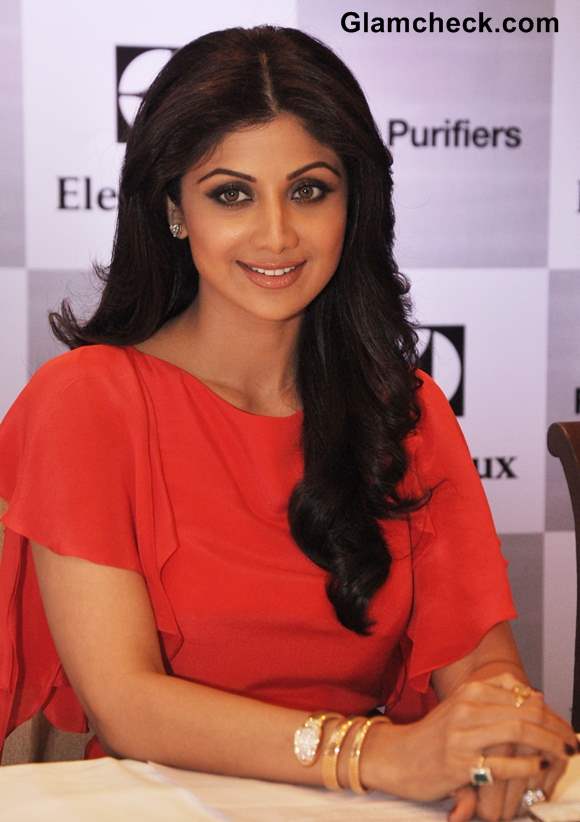 Shilpa Shetty Hairstyle 2013
We say it was quite a stylish way to launch a new product! 
Indian Photo Agency