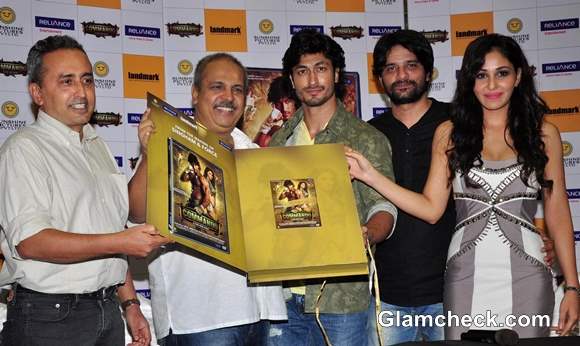 Bollywood actors Pooja Chopra and Vidyut Jamal launched the DVD of their film "Commando" at Landmark in Mumbai, India on June 18.
Vidyut, who is being touted as B-town's newest action star, is all set to show off his skills in a live action sequence at the International Indian Film Academy in Macau next month. It will be, in fact, the first time that an actor is attempting something of this sort.
He elaborated at the DVD launch that he was grateful that he'd get to perform, was very hard at training, and really looking forward to it.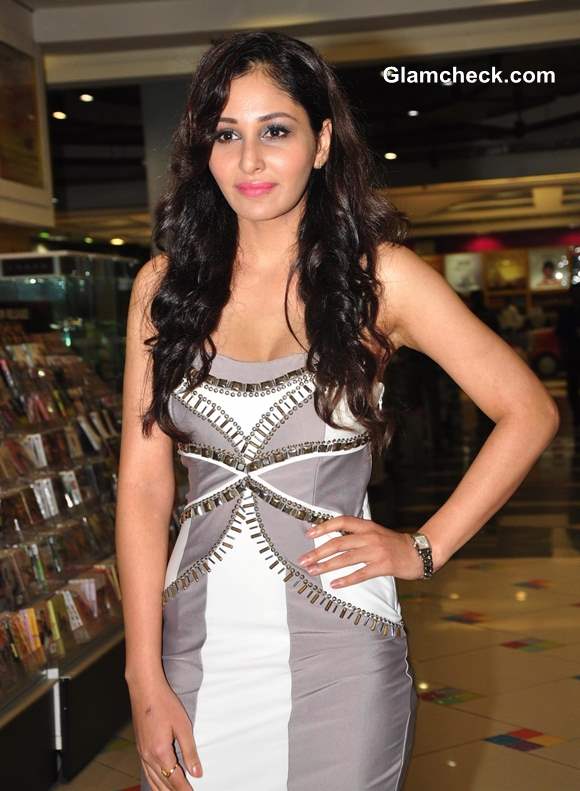 Pooja Chopra in Movie 'Commando'
Despite the big news, co-star Pooja still managed to almost steal the limelight in her stylish ensemble.
Her look
Sexy
What she wore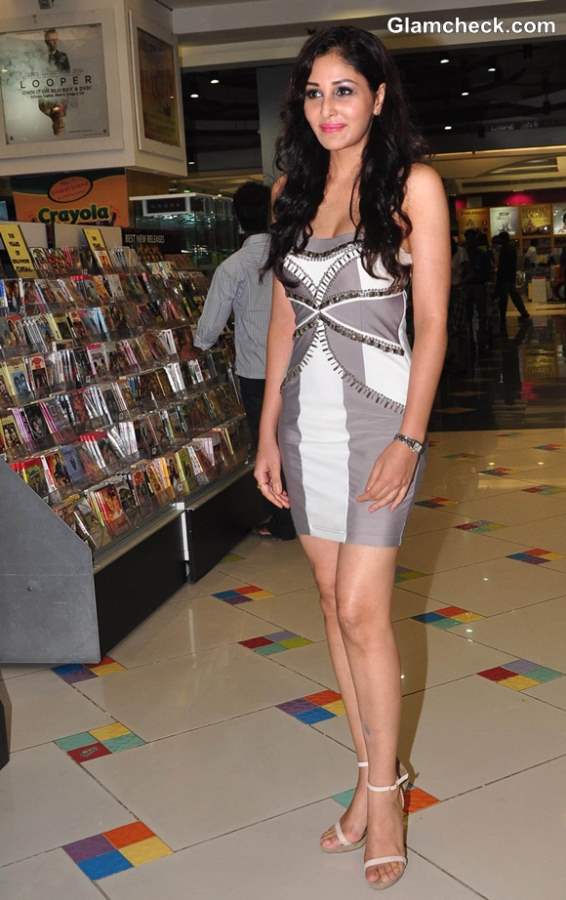 Pooja Chopra \Movie 2013 'Commando'
Pooja slipped into a short, sleeveless dress which featured grey and white panelling with sequinned detailing on the bodice adding a little glitter and glam. We like the slightly hatke se take on the monochrome look.
She accessorized the number with white strappy ankle-strap heels and a slim silver watch.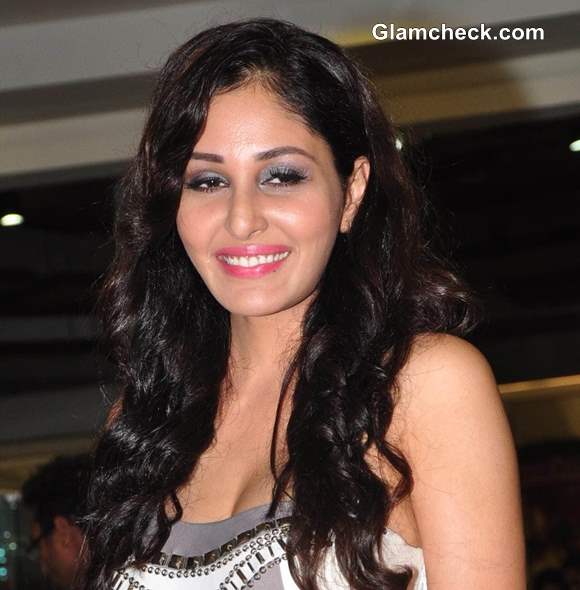 Pooja Chopra 2013 pictures
The styling of her look had plenty going for it. For one thing, she wore a lot of silver-grey eye shadow with a little shimmer which gave her a sultry vibe. Then there was her lovely light pink lippie that contrasted beautifully against the neutral tones of her dress. Stumbling curly locks gave her look the perfect finish. 
Indian Photo Agency