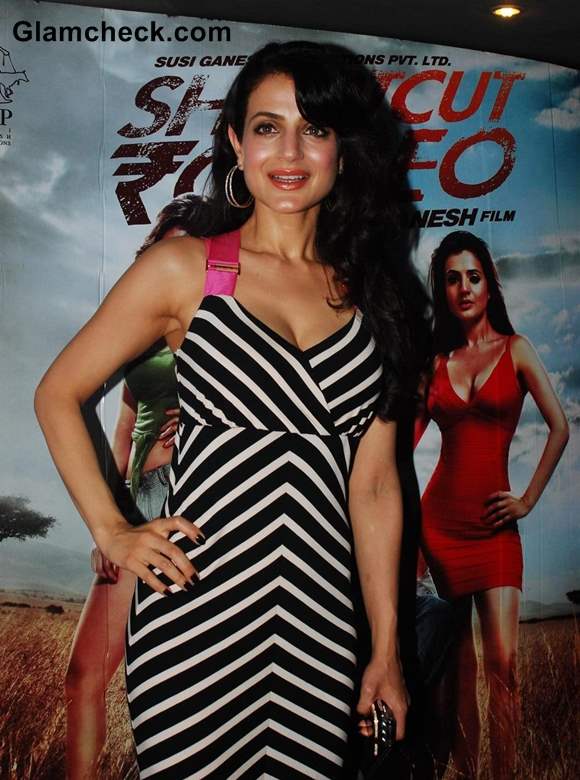 A lot of celebs made their way to the private screening of "Shortcut Romeo" in Mumbai, India on June 20. But few stood out like Bollywood actress Ameesha Patel.
Her look
Sexy
What she wore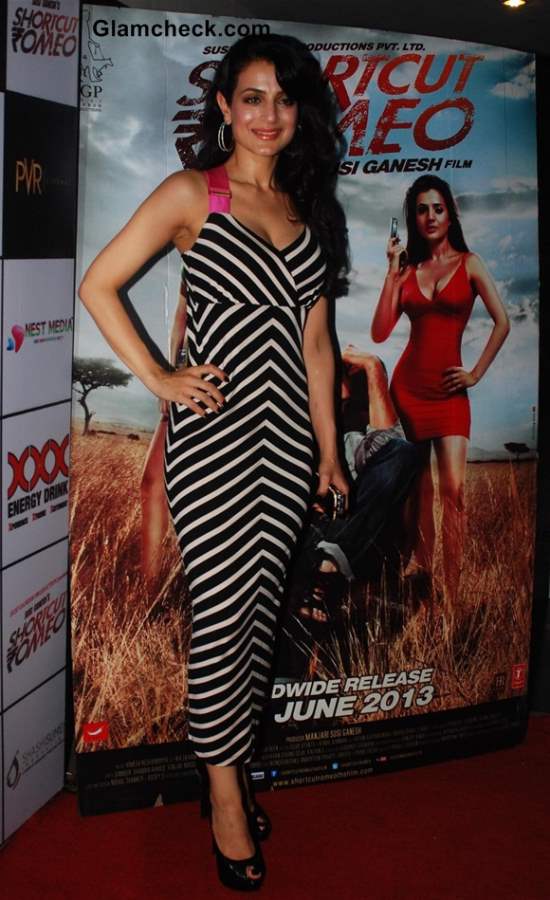 Ameesha Patel in White & Black Stripes at Shortcut Romeo Screening
She was glowing in a white and black fitted striped maxi with thick fuchsia straps, the latter infusing a lovely pop of color to the ensemble and adding to her own natural exuberance. Plus, what's not to love about a bit of bright pink with a monochrome look. It's a classic way to convey fun!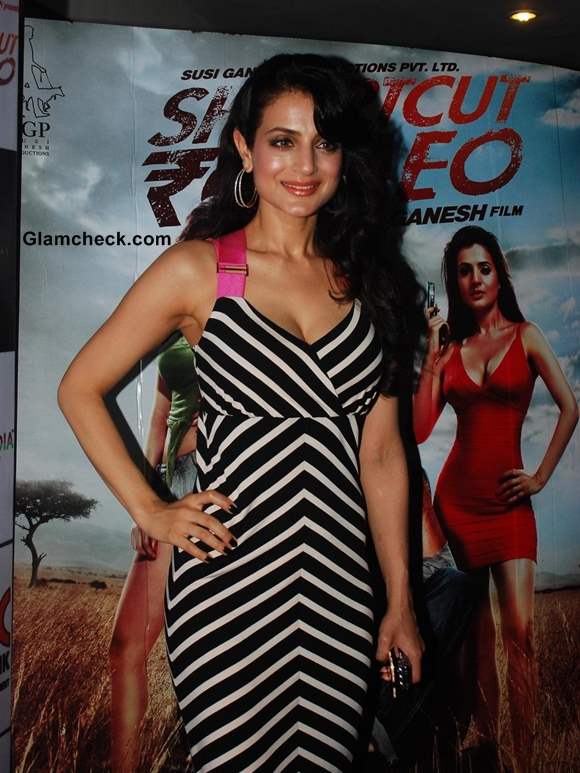 Ameesha Patel in Black & White maxi dress at Shortcut Romeo Screening
We're not too crazy about the silver hoop earrings she accessorized the outfit with but her black peep-toes were spot on. As was her black mani-pedi.
Her hair was styled in dramatic side-swept curls, which made her darkly-kohled eyes seem a little too much. Her pink cheeks and orange lippie too seemed to be clashing just a tad.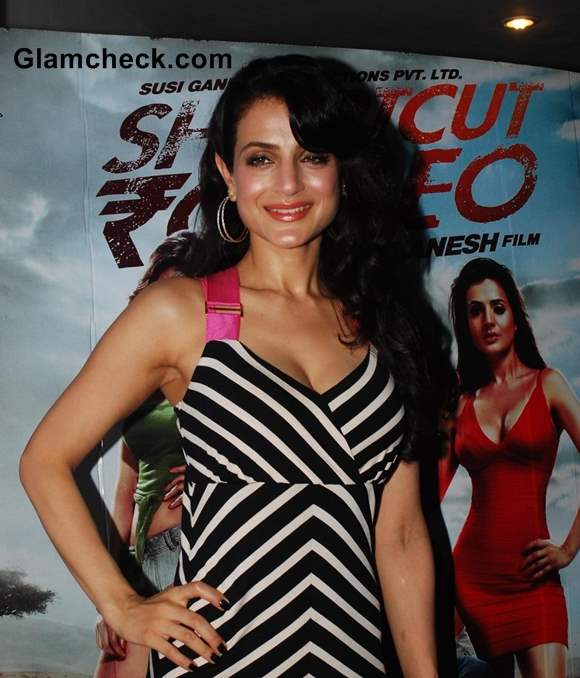 Ameesha Patel at 'Shortcut Romeo' Screening
Ameesha has been quite the style inspiration at her most recent public appearances. She seems to be making up for all the time she spent away from the spotlight over the last few years. Based on her outfit alone for this event, we say job well done!
IANS